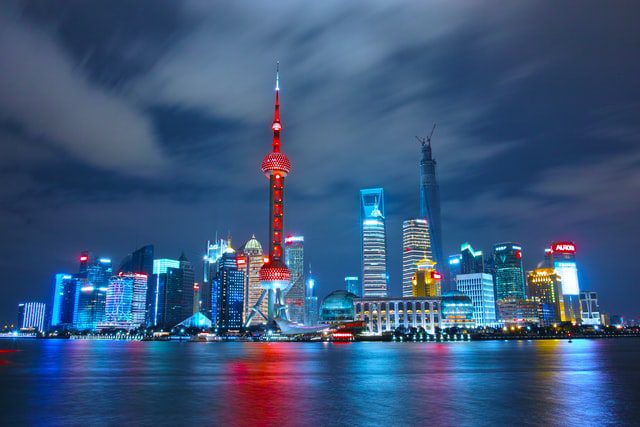 Students who speak English as their first language might not think of China first when they think about studying in another country or taking part in a student exchange program. On the other hand, studying in China can be a stepping stone to a better future for you and is likely to be an adventure you'll remember forever. The Chinese schools that let students from other countries study there have a very high level of both reputation and fame. China has put a lot of money into its education system in recent years, and they have started giving out a lot of full scholarships to college students. People all over the world know that Chinese colleges are very good at science, technology, engineering, and math. In recent years, it has become clear that the way science and math are taught in Chinese schools is among the best in the world. There are many prestigious educational institutions in China, and each of the country's provinces has its share of them.
This choice may have a big effect on the rest of your life, but why is China the best place to study abroad? Here are some strong 10 reasons why you should consider studying in China
1. Quality Education and International Standards
China is one of the places where students can get an education of the highest quality. China pays a lot of attention to the education of its students because the country wants to give something of value to everyone who chooses to study there. There are many different ways to learn when you study in China. They do a lot of different things outside of school and college to keep their minds and bodies busy.
Some of the best schools in the world are in China, which is another strong reason to go to college there. No matter if you want to get a job after you graduate or go to graduate school, the reputation of the university you went to is very important to your future opportunities. Aside from the unique Chinese language, calligraphy, martial arts, and other cultural subjects, Chinese degree programs in fields like engineering, science, medicine, economics and trade, MBA, and finance are highly regarded. Other Chinese cultural topics include calligraphy, martial arts, and other topics. You can get a degree from one of the many colleges that offer degree programs taught in English. This means that even if you don't know Chinese, you can still study the language that is spoken more than any other in the world.
Most developed countries recognize the academic credentials you can get by going to a Chinese university. The Chinese government and the governments of several other countries, including the United States, Britain, France, Japan, and a total of 65 other countries and territories, have reached an agreement about how to recognize each other's academic credentials.
Over the past five years, a lot more Chinese universities have made it into major global university rankings. This is especially true when compared to the United Kingdom, which has dropped in many rankings. This shows that more and more people are starting to respect Chinese universities. In 2011, there were only six Chinese universities on the World University Rankings list that was put out by Times Higher Education. But in the 2015-2016 rankings, there were 37 Chinese universities, which was more than Canada or Australia.
2. High Affodabilty of Standard of Living and Education
People who want to get a good education but don't want to spend a lot of money on living costs may find that studying in China is one of the most cost-effective options they have. China only needs a small amount of money to take care of its most basic needs. Studying and living in China is much cheaper than in the United States, Europe, Japan, South Korea, and many other places. Students who are not from the EU and want to go to college in the UK have to pay an annual tuition fee of at least 7,000 pounds, which is about 10,000 dollars. There is a chance that the cost of living could go as high as 13,000 pounds. The United States and Australia, on the other hand, have the most expensive tuition fees in the world.
A lot of students choose to go to college in China because they can meet the standards for higher education there more quickly. Students who are currently in college in other European countries may find that they can finish their degrees faster and without taking out any loans if they study in China. Almost all students who go to school in the European Union end up with some kind of financial obligation because of student loans. It happens even before they get a job that will give them enough money to meet their basic needs.
There are also several local markets in the city where you can buy fresh food. For 135 to 150 RMB, you can buy enough fruit and vegetables to last you a week (about 20 to 25 USD). Local eating and shopping are much cheaper than eating out, so why not try out some new recipes or cook with your roommates? The price of home goods is not too high. Things like pillows, trash cans, deodorant, and cleaning supplies rarely cost more than 40 RMB at Walmart (less than 6 USD). Many publications will also list free events happening in the area during the week. This gives you a lot of ways to see the area without spending a lot of money. If you want to go out on the town but don't want to spend a lot of money, you could look at one of these books.
3. Employment Opportunities
In the last 30 years, China's economy has grown faster than any other country's. Even when the global financial crisis was at its worst, China's economy kept growing at an annual rate of 8 percent, which is unheard of in most other places. China's Gross Domestic Product (GDP) is now bigger than Japan's. This makes China the second biggest economy in the world, after the US. All of the top 500 companies in the world have operations in China, and many of them have chosen the thriving cities of Hong Kong, Shanghai, and Beijing as their headquarters for the Asia-Pacific region. Under this rule, international students are allowed to work part-time jobs or do pay internships on campus while they are in school. However, they must first get permission from both the university that is hosting them and the Chinese immigration authorities.
People who can speak Chinese and have lived in China will have a big advantage when looking for work in the future. This is a direct result of China's rise, which has made it very clear that this is the case. Employers know that knowing a lot about China, Chinese culture, and Chinese people is a huge asset for people who want to lead the world in the future. China is a huge market for multinational companies, and employers know that it's a huge plus if you know a lot about China, Chinese culture, and Chinese people.
According to the rules and laws of the Chinese labor market, international students with study residence permits are allowed to work part-time jobs or internships outside of their universities, as long as they get permission from both their universities and the administrative authorities in charge of entry and exit.
4. Ideal Place for Adventure
Students from around the world who come to study in China will have the opportunity to experience life as a Chinese student. Because of its long history and rich cultural heritage, China has become a popular study abroad destination for students from around the world. Having the opportunity to travel around China with the most people on the earth is a tremendous perk of working in the classroom. With this tour, you'll get a taste of China's breathtaking scenery and active nightlife, as well as its unique mix of old and modern civilizations. If you travel to new places and meet other international students, you'll find that your worldview expands far beyond China's borders.
The expanse of China's geography means that the country will have a wide variety of weather, civilizations, and landscapes. To see icicles forming around your eyelashes as a result of the water in your eyes, you should travel to Harbin in China's northeastern region. 
You can participate in the ice festival, go skiing, or just watch it all unfold. When temperatures drop to -25 degrees Celsius, you may always head to Hainan Island, China's southernmost island, for some relief.
Shanghai and Beijing's skyscrapers, as well as ancient structures like the Great Wall and the Forbidden City, have become some of China's most popular tourist attractions in the last 30 years as a result of China's fast economic growth and urbanization. As a result of the country's 5,000-year history, China has been blessed with a seemingly infinite number of tourist sites, as well as natural wonders of awe-inspiring beauty. Even while China's unique nightlife culture is less well-known, it is just as important for international students to experience the cory's more well-known attractions.
Students considering studying abroad or taking part in an exchange program outside of their home country are unlikely to select China at this time. On the other hand, if you decide to travel, you'll have the opportunity to participate in an extraordinary adventure that takes place in an environment that is radically different from that of Western countries. Consequently,
If you want to visit breathtaking landscapes, build your CV, meet great people, practice Mandarin Chinese, party with international students, eat delicious dishes, and push beyond your comfort zone, I strongly recommend you consider China as your major travel destination.
Here is a List of South African Scholarships 2022-2023 | APPLY NOW
5. Exploring Varieties of Cultural Cuisines
In addition to the well-known dishes that are only found in Shanghai, there is a huge range of food from all over China in Shanghai. Some of the best things on this restaurant's menu are mooncakes, soup dumplings, sweet and sour fish, crispy fried sweet pork, sweet rice ball soup, and many more. People love Chinese food because it has so many different flavors and styles. Recipes from China are thought to be some of the best in the world of cooking because they have such great flavors. But, despite what most people think, Chinese food is more than just ramen and rice. Because there are so many ex-pats, it's not hard to find restaurants that serve American, Indian, Italian, Thai, Bulgarian, and many other types of food. 
Students at Fudan University are lucky to be close to Da Xue Lu, which is a great area for lots of different kinds of food. With so many options, it's not hard to become a regular at your favorite places. On the other hand, it's also not hard to not eat at the same place twice. Traditional Chinese food includes a wide range of tasty dishes, such as dumplings, wontons, chow mein, spring rolls, gong bao chicken, sweet and sour pork, and many more. Here are some examples of these dishes: Because people all over the world want Chinese food more and more, more and more places are starting to serve Chinese customers. There are a lot of different ways to eat Chinese food, and you can find them in any restaurant that serves Asian or Japanese food.
6. Learn the World's Most Spoken Language
If you want to learn a language well, taking classes can help, but there's nothing better than living in the culture. Mandarin Chinese is often mentioned as one of the best languages to learn if you want to get a job in the future. This is especially true if you want to work in a field like finance or international business. UNESCO says that Mandarin Chinese is the language that is spoken the most around the world.
If you want to work in China, for a non-profit, on a college campus, or an international company with Chinese partnerships and market knowledge, being able to speak Mandarin will make you a very attractive hire. You can learn the language at any time during your time studying in China; you don't have to be able to speak it.
It can be hard to learn a new language if you can't fully immerse yourself in a new culture. While you are in China for your studies, you will have the chance to practice a lot with a native speaker every day. You also get the chance to take part in Chinese traditions and customs in a direct way. It is good to try to learn more about the culture behind the language and the other way around. Studying in China can also help you learn the language better. If you have already started learning Chinese in your own country, this would be a great chance to improve your skills in Chinese.
Looking forward to having a balance academic lifestyle check this out; 8 Healthy Ways To Keep Balance Between Academic Study and Social Life
7. Loads of Fun Activities and Cruising
There are a lot of different kinds of places to go in China, but the country has a lot of high-end bars. It is best known for the high-class way of life it encourages, as shown by the many skyscrapers and expensive shops that dot the landscape. This glam and glam style continues into the nightlife scene, where things like guest lists, cover charges, VIP parties, bottle service, and table service are the norm. And you should dress to impress if you're going out for the night in one of the big cities. In the West, where there is usually a lot of homework and a pretty full schedule, the life of an international student is much more stressful than it is in China.
The most difficult time for Chinese students is when they are in high school. They have to study all the time to get a good grade on their final exam and get into the best schools. After they get their diploma, they'll be able to take it easy and relax. In China, both the class schedule and the number of work students have to do at universities are less demanding. This means that students have more free time. So, if you want to study in China, you should take advantage of the chance to learn about Chinese nightlife, which is very different from what you can see in western countries.
Because there are so many different things to do in China after dark, it's a good place for many different kinds of people. When nighttime comes, the city will make sure to give you a lot of fun things to do. When nighttime comes, the city will make sure to give you a lot of fun things to do. Ancient shows like the Beijing Opera, plays, and athletic displays are put on for older guests. On the other hand, younger people seem to prefer places like bars, clubs, cafes, and snack markets that have a lot of different kinds of entertainment.
KTVs, which are large clubs, pubs, and other places that have karaoke, can be found all over China. These places are open from Monday to Sunday and are great for parties and other social gatherings. In each city, there are also a lot of gatherings that are put on by foreign students. You can meet both locals and students from all over the world at these events.
If you like going out at night, China is also a great place to visit.
Care to study in the USA, this is for you; Best Scholarships to Study in the USA 2022
China is a highly industrialized country with advanced and well-developed travel and transportation systems. China's people and culture are very different and cosmopolitan. There are 56 different ethnic groups living in China. Students from other countries have a great chance to learn a lot by going to school in China. Several institutions in China are thought to be among the best in the world. These schools have the best facilities for a reasonable price. China has some of the world's best schools, some of the most beautiful natural scenery, and a lot of fun things to do for international students. Students from other countries who choose to study in China will not only get a world-class education, but they will also have the unique chance to fully experience the culture of a different country. Students from other countries should really think about the chance to go to school in China because it is a great chance.