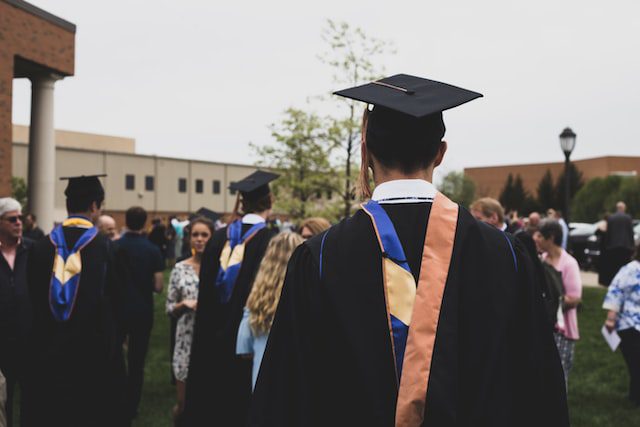 Difference Between Bachelor and Master
In the academic journey, you will find that to reach the top you will have to climb step by step. When starting this path, the bachelor begins his preparation in a university undergraduate degree to obtain a bachelor's degree, with this brief introduction we try to establish the levels of professionalization and the training that will be achieved in each one.
Although your intention to train with the highest standards is to occupy important positions with exceptional remuneration or simply increase your intellectual capacity, it is convenient that you know how to differentiate the evolution in your academic career.
Differences and job options
Bachelor's degree:
First, higher education degrees are issued by universities. The preparation period ranges between four (4) and five (5) years. A minimum number of hours or approved subjects is required to qualify for the bachelor's degree. With it, doors will open in the labor field that will allow you to improve your economic and social condition.
This program expects the student to complete approximately 120-semester credits or 40 university subjects, it is the first level degree on this scale and the one with the longest tradition. These fields of study offer bachelor's degrees in:
Social Sciences.
Natural Sciences.
Computer science.
Business Administration.
Liberal arts.
History.
Math.
English
A graduate can work in any work environment, from the educational, administrative, health, or managerial area or leading any project.
Highly paid bachelor's degrees:
With a bachelor's degree, potential earnings can increase at the same time as the opportunities to enjoy stable and growing careers, here is a list:
System Manager.
Engineering Manager.
Marketing Manager.
Manager of Natural Sciences.
Petroleum engineer.
Financial Manager.
Sales Manager.
Human resources manager.
Computer Hardware Engineer.
Aerospace Engineer.
Computer Network Architect.
Nuclear engineer.
Training and Development Manager.
Master's degree:
Once the undergraduate process is completed, you can opt for a master's degree if you consider that you want to continue complementing your academic training. The preparation time is much less than that of a traditional degree, you can usually train in one (1) year or two (2); Individuals who have earned a master's degree are considered to have a solid understanding of their area of ​​study or practice.
In some areas of knowledge, it is the highest level of education that can be achieved. However, in the world of academic credentials, a master's degree sits below a doctoral degree, making it the second highest level of education attainable.
However, advancing this step that represents the first of a postgraduate degree complements knowledge and skills in the eligible field, it is the predecessor of the doctorate and is awarded by the state, public or private universities. There are times when programs are offered to employees in a workplace to maintain efficiency and innovation, often in Business Administration.
These are the most in-demand master's degrees in different areas of knowledge:
Business Administration.
Education.
Social work.
Public health.
Fine arts.
Engineering.
Music.
Architecture.
Highly paid master's degrees:
If your interest is to improve your professional career credentials or you plan to change professions after working for a few years, pursuing postgraduate studies is a viable option for you, here is a list:
CFO.
Nurse Anesthetist.
Engineering Manager.
Pharmacist.
Petroleum Geologist.
Intensive Care Nurse Practitioner.
Investment Banker.
Data Analyst.
Cybersecurity Engineer.
Medical assistant.
Family Nurse Practitioner.
Information Technology Manager.
Is it necessary to take a master's degree?
Depending on your academic and professional interest, you should analyze whether you are a candidate to pursue a master's degree or not, taking into account your professional projection, either because you want to achieve educational goals or improve the job opportunities that may arise.
Undoubtedly, the master's degree will reflect higher-level skills and, as a consequence, will enhance your curriculum.
A professional with this profile can be valued in the market depending on the demand demanded by the environment in which they work, therefore, if you want to work in a highly specialized area, it is advisable to obtain a master's degree. Currently, technology has opened up immense possibilities for jobs, if you achieve the highest levels of preparation in this field you will be rewarded with a juicy remuneration; On the other hand, if he does not specialize or is starting, it will be reflected in his salary.
When can I do the master's degree?:
Without a doubt, a university preparation as well as a bachelor's or master's degree will open many academic and professional doors for you. The latter can be of great importance if it relates directly to your personal goals.
In such a case that you do not wish to continue studying for a master's degree at the university, you can start at the time you require, there is no time limit to comply, and continue with your academic path when you deem it convenient.