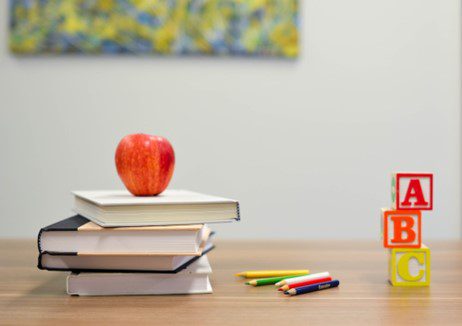 The classroom is where students of all backgrounds, personalities, and skills get together to achieve one goal. Together, they learn and thrive for a better, brighter future. The greatest determinant of a scholar's success is the teacher's approach. Effective teachers are those who introduce innovative teaching strategies to make learning fun. 
It doesn't matter if a teacher has been teaching for three months or 30 years; a teaching strategy is essential for classroom success. Different strategies suit different individuals. This blog post outlines the top 4 effective teaching strategies tailored to meet every student's needs. 
4 Teaching Strategies that Upgrade Classroom Learning
Teachers worldwide use creative and innovative strategies to improve the classroom learning environment. Each strategy is aimed at a unique purpose that supports achieving academic excellence. Here are four effective teaching strategies that will step up your game and boost your teaching career:
1)    Cooperative Learning for Critical Thinking
Cooperative Learning is a teaching strategy that not only incorporates critical thinking skills in students but also enhances their self-confidence and communication skills. So, how does this strategy work?
This learning method aims to encourage students to work collaboratively, such as in the form of groups. Engaging and communicating verbally in a group activity improves learning and builds confidence. 
2)    Visual Learning for Concept Development
Visual learning is a great way to bring boring concepts and topics to life. It boosts the classroom learning environment and makes it easy for children to grasp difficult concepts. You can implement it by relating learning concepts to real-life examples.
A practical learning experience can upgrade classroom learning up a notch. Field trips and classroom experiments are great examples of developing concepts and improving academic excellence. 
3)    Metacognitive Learning for Scholar Empowerment
According to the Education Endowment Foundation, metacognition is one of the most effective teaching strategies. It empowers students to become self-learners and control their thinking processes. Furthermore, it incorporates self-monitoring skills and helps young scholars overcome challenges independently. 
Metacognitive learning works through independent reflection and verbalizing thought processes. You can also implement it by developing rubrics. These practices can help improve academic performance and arm children with problem-solving skills in the long run.
4)    Personalized Learning for Self-Assessment
Every child is unique; hence effective teaching strategies call for personalized learning. It is an approach that guarantees classroom success and helps children learn effectively regardless of their pace of progress. Plus, implementing personalized learning techniques can help children develop essential life skills. 
Personalized learning is giving children ownership of their learning. You can implement this strategy through formative assessments, goal-setting, and personalized learning plans. 
Bottom Line:
A successful teacher understands the need to incorporate multiple classroom strategies to meet every student's individual needs. A single strategy doesn't work on every student every time. You should implement two or three techniques and see how your students respond. 
So, are you ready to help your scholars stand out? Don't wait! Implement these tested, killer strategies today and see how the pros are taking classroom learning to the next level.