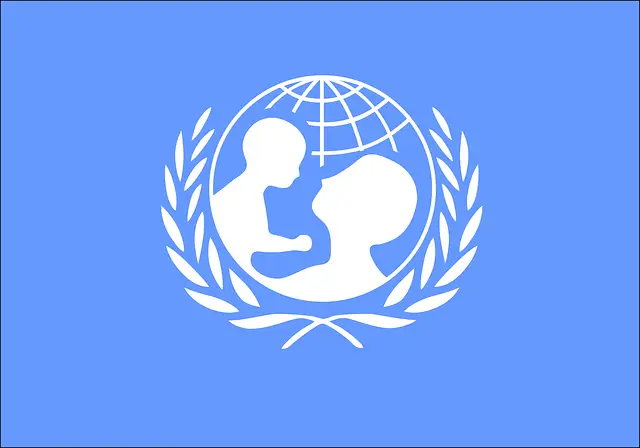 If you need grants, apply for UNICAF Scholarships for International Students. This scholarship will take care of your tuition and other educational materials. All scholarship procedures are done online for both Bachelors, Masters, and Ph.D. Degrees.
UNICAF can prepare you for the bright future you and your family dreamed of. With generous scholarships that allow you to graduate at a fraction of the original cost. With UNICEF's online provision of internationally recognized credentials.
UNICAF offers one of the most generous scholarship programs available to date. With the financial support of UNICAF Scholarships and the use of UNICAF's state-of-the-art digital learning platform, students from sub-Saharan Africa and almost anywhere in the world can access internationally recognized higher education.
UNICAF works in partnership with universities in the UK, US, Europe, and Africa to offer high-quality undergraduate and postgraduate degrees online for the benefit of thousands of university students. Africa and other continents.
To date, more than $90 million in scholarships have been awarded to eligible students.
Associated universities in the UK, the United States, Europe, and Africa. With permanent access to study materials, it allows you to keep your job and salary during your studies. UNICAF is proud of its people!
(Current UNICAF partners include the University of South Wales (UK), California Marymount University in the US, the University of Nicosia in Europe, and UNICAF University in Africa.)
A UNICAF scholarship can help you get the degree you've always wanted at a fraction of the cost to prepare you for the bright future you've been dreaming of!
Why study with UNICAF?
High quality, lower cost
Save up to 60% studying online. Online learning gives you access to modern education at a fraction of the cost of your chosen program. See the Available Programs section for more information on each program.
Internationally recognized degrees
Quality programs taught by national and international experts.
A quick and easy registration process.
You can easily apply and start learning, benefiting from a state-of-the-art online virtual environment!
Flexible online access 24/7
There are no fixed hours of study, there are no basic rules. Adapt your schedule to your needs. The only requirement is to meet your deadlines.
About the UNICAF Scholarship Program 
The UNICAF Scholarship Program was founded to offer gifted and disadvantaged students the opportunity to continue their education, gaining internationally recognized qualifications, at low cost, through study online or through blended learning (only available for undergraduate university programs). UNICAF).
Each scholarship application is reviewed and decided, depending on the applicant's qualifications and financial situation. Eligible students receive a percentage of scholarships.
Level/field of study
A UNICAF scholarship is ONLY available for online studies . It is for bachelor's, master's and doctoral program.
Host Nationality
Current UNICAF partners include the University of South Wales (UK), California Marymount University in the US, the University of Nicosia in Europe and UNICAF University in Africa.
Eligible Nationality
Students from Nigeria, Zambia, Zimbabwe, Ghana, Kenya, Botswana, Malawi and many other countries are eligible for the UNICAF Scholarship Program.
Scholarship Voucher
Low cost  – through the UNICAF Scholarship Program, you only pay a small part of the fees.
Accreditation  – earn an internationally recognized undergraduate or postgraduate degree from established UNICAF partner universities in the UK, US, Europe and Africa.
Easy Access  – You have 24/7 online access to course material, through the state-of-the-art virtual learning environment.
Easy registration  – you apply, get admission, get a scholarship and start your studies
Eligibility
UNICAF considers candidates for a scholarship based on:
Academic Qualifications:
Candidates must meet the entry requirements of the respective study program
Financial ability:
Candidates must be in a position to pay a portion of the fees after application for the scholarship.
Country of residence:
Different scholarships are applied depending on the country of residence of the student.
Academic Eligibility
To find out if you are academically qualified to apply to the program of your choice, visit the relevant section of our partner universities.
For University of South Wales programs please follow the link below: https://southwales.unicaf.org/admissions/
For the UNICAF university program, please follow the following link: https://unicafuniversity.com/admission-criteria/
How to apply?
First, fill out the application form
This is part of the registration process and is not a commitment on your part.
After submitting the application form, a student advisor will contact you to discuss the following:
Your grades for the course.
Diploma details
Eligibility Criteria
If you want to study only online or on campus at UNICAF University in Malawi
The documentation that must be presented for the administration.
The level of the scholarship for which you are eligible.
A possible payment plan that fits your budget.
Your documents are reviewed
Once you have agreed with the student advisor that you wish to continue and have submitted all the documents, the Admissions Officer will review your application to determine if your academic qualifications meet the minimum criteria and the scholarship committee.
Receive final approval and start studying.
Finally, you will receive a notification of the decision of the Admissions Officer and the Scholarship Committee. Students studying online can also benefit from our training centers located in many parts of the world.
For those starting their studies, the UNICAF team will continue to be by your side every step of the way.
If you are interested in a UNICAF scholarship, you can easily apply online.
Deadline for application
There are no fixed study hours, no ground rules, it is a rolling scholarship which means you can apply at any time. The only requirement is to keep up with your due date . Adjust your study schedule to meet your needs.