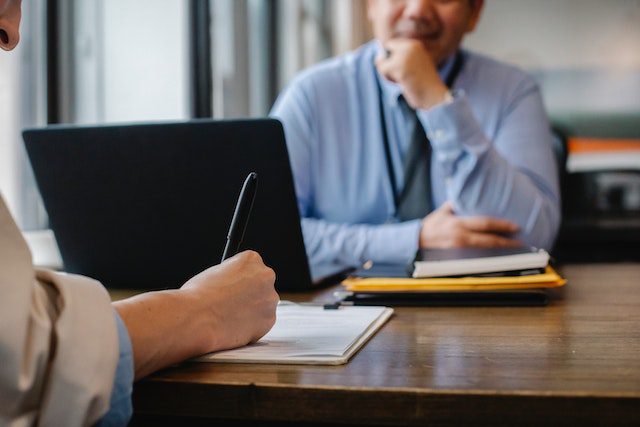 Many students who want to study abroad face the problem of visa interviews and how they can pass the interview. Since you're here, you should worry more about that.
We have written the Top 7 Success tips for your student visa interview and how to approach student visa interview questions.
When applying for a student visa to study abroad, you will agree with me that the student VISA interview for the USA, Canada, Australia, UK, and Germany is very slow.
This is so because the Embassy is not always convinced by the approach of the candidate applying for a study visa to study in any of the best countries in the world.
The Embassy wants to make sure that this person can comply with the study ethic of the country in which the candidate wishes to study.
The VISA interview is the first and only face-to-face conversation between country representatives and candidates for the UK Visa, USA Visa, Canada Visa, Germany Visa, Australia Visa, France Visa, etc.
So sit back and read on for the top 7 tips for a successful student visa interview.
Guest What?
You immediately walk into the interview room, all eyes are on you. Many will ask. What are these guys looking at? The Pick A Scholarship Team has an answer for you.
List of Top 7 Success Tips for Your Student Visa Interview
Be punctual
Smart dress (business attire preferred)
Be concise when answering questions
Join us with your bank statements or proof of employment.
Clearly indicate the details of your study plans.
Be attentive and professional.
Tell the truth
Be punctual
The Embassy will never be happy if they call you next in line and you appear to be absent. Giving an excuse on a big stage like that can deny you a study visa.
Be at the interview location at least an hour or two before the interview time. There are no embassies as excuses of any kind. They will chalk it up to your character if they grant you a visa to study abroad.
Smart dress (business attire preferred)
Your clothing is one of the evaluation criteria. We recommend that you wear an outfit that presents you in a business mood. A suit and a plain robe for ladies (without exposing the sensitive parts of your body).
Be concise when answering questions
Be as concise in your answers. It's as formal as anything else. Never engage staff in any conversation outside of those that are requested. Don't stretch your answers too much.
I suggest you visit our Frequently Asked Questions or Study Abroad FAQs pages.
Join us with your bank statements or proof of employment.
Your bank statement clearly states that you can take care of yourself while you study. Unless you are ready to provide detailed information on financial speculation.
Clearly indicate the details of your study plans.
The Embassy will love to know the type of course and the level you should study in your country. Clearly indicate that to state that you need a visa to study abroad.
Be attentive and professional.
One question at a time. Be very attentive to the staff. Do not respond to the interviewer harshly or rudely. Be enthusiastic about the whole thing.
Tell the truth
Make sure that all the information you provide is not falsified. Ultimately, they must find out, and that is the end of their academic dreams. Once a visa is approved, you should receive it within a few days.
Even if you fail, there are things you didn't do right. So before you reapply for a student visa you should also see common mistakes you made.
With this, your bags should be ready to fly next week. If this article helped you or is what you should recommend to someone. Feel free to share.
conclusion
I believe the tips given in this article will help you on the path to succeeding at your student visa interview whenever you are invited.
We wish you success in your next visa interview. 🙂