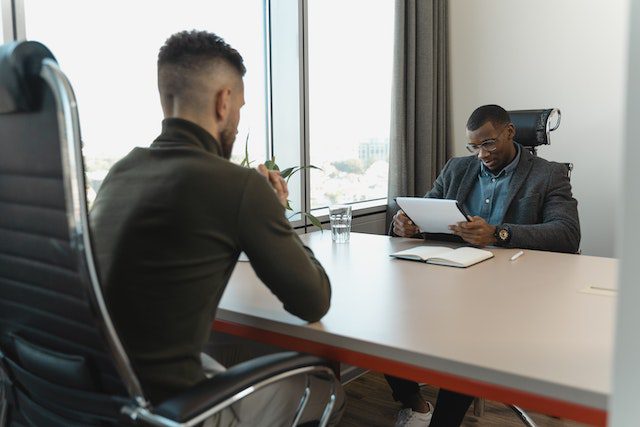 A thesis and dissertation are both lengthy, in-depth documents that are written to showcase a student's expertise in their field of study. While they may seem similar at first glance, they have some key differences that set them apart.
A thesis is a document that is typically written by a graduate student in order to earn a master's degree. It is a lengthy piece of research that is based on original research and is often the culmination of years of study. A thesis is typically much more focused than a dissertation, and it is often written in a more formal and academic tone.
A dissertation, on the other hand, is a document that is written by a doctoral student in order to earn a Ph.D. It is a much longer and more in-depth document than a thesis, and it is typically based on original research that is conducted by the student. A dissertation is often written in a more conversational and engaging tone, and it is typically much broader in scope than a thesis.
Despite their differences, both a thesis and a dissertation are important documents that require a great deal of planning and effort in order to be successful.
Is it difficult to write a thesis?
Well, writing a thesis, though not without problems, demands a detailed approach to study, research, and pattern. I mean, you don't wake up and start writing a thesis.
In order to write a good dissertation and have a smooth journey throughout the process, the processes to follow are listed in a few lines to come.
How many words does a dissertation or thesis take?
The number of dissertation words varies greatly in different areas, institutions, and educational levels:
A diploma thesis usually consists of 8,000 to 15,000 words.
A master's thesis usually consists of 12,000 to 50,000 words.
A doctoral dissertation generally has a book-length of 70,000 to 100,000 words.
However, none of these guidelines are strict: your word count may be less or greater than the numbers given here. Always check your university's guidelines to determine how long your own dissertation should be.
Why is a dissertation important?
The dissertation is proof of your ability to conduct independent research. You have a lot of autonomy when writing your thesis: you develop your own ideas, do your own research, and write and structure the text yourself.
This means that whether you continue in the academic field or not, it is important preparation for your future: it teaches you how to manage your own time, come up with original ideas and work independently.
The aim of the dissertation is to create original research papers on a clearly defined topic.
In this blog post, we will provide some tips on how to write a powerful thesis or dissertation.
Start early and plan ahead.
One of the most important things you can do to ensure the success of your thesis or dissertation is to start early and plan ahead. This means setting a schedule for yourself and sticking to it, even if it means sacrificing some other activities or hobbies. By starting early and planning ahead, you will have plenty of time to conduct your research, write your document, and make any necessary revisions.
Choose a topic that is interesting and relevant to your field of study.
The topic you choose for your thesis or dissertation should be one that is interesting and relevant to your field of study. It should be something that you are passionate about, and it should be a topic that has not been extensively studied before. By choosing a topic that is interesting and relevant, you will be more likely to stay motivated and engaged throughout the writing process.
Conduct thorough research.
Conducting thorough research is essential for the success of your thesis or dissertation. This means going beyond simply reading the literature in your field and instead conducting original research that adds to the existing body of knowledge. This could involve conducting interviews, surveys, experiments, or other types of research, depending on the topic and your field of study.
Write a strong thesis statement.
The thesis statement is the most important sentence in your thesis or dissertation, as it defines the main argument or point that you are trying to make. A strong thesis statement should be clear, concise, and specific, and it should be able to be supported by the evidence and arguments that you present in your document.
Use a clear and logical structure.
The structure of your thesis or dissertation is important, as it helps to guide the reader through your document and makes it easy for them to understand your argument. A clear and logical structure typically includes an introduction, literature review, methodology, results, discussion, and conclusion.
Use evidence and examples to support your arguments.
In order to make your arguments convincing, you will need to use evidence and examples to support them. This could include data from your research, quotes from experts in the field, or examples from other studies. By using evidence and examples, you will be able to make your arguments more compelling and convincing to the reader.
Edit and revise your document carefully.
Editing and revising your thesis or dissertation is an essential step in the writing process.
How do I write a thesis or dissertation?
Writing a thesis requires planning and research skills that are invaluable for your future career and within organizations.
The topic and question of the dissertation need to be in focus so that you can collect all the required data in a relatively short period of time, usually around six weeks for bachelor programs.
You should also choose a topic that you already know something about so that you already have a frame of reference for your literature search and some understanding of and interest in the theory behind your topic.
There are many ways to write a dissertation or thesis. Most universities and colleges offer their students very specific instructions on their preferred focus. However, we will examine a more general structure and approach to writing a dissertation.
You can then write each of the different sections of your dissertation without or in addition to the specific instructions from your university.
#1 Title page
The first page of your document contains the title of your dissertation, your name, your department, your institution, your study program, and your submission date.
Sometimes it also includes your student number, the name of your supervisor, and the logo of the university. Many programs place strict requirements on the format of the dissertation title page.
#2 Thanks
The Acknowledgments section is usually optional and gives you space to thank everyone who helped you write your dissertation. These can be your superiors, participants in your research, and friends or family who have supported you.
#3 Summary
The abstract is a short summary of your dissertation, usually between 150 and 300 words. You should write it down at the end when you have completed the rest of the dissertation. In the summary, make sure that:
Indicate the main topic and objectives of your research.
Describe the methods you use
Summarize the most important results.
state your conclusions
Although the abstract is very short, it is the first part (and sometimes the only part) of your thesis that people will read. Therefore, it is important that you do it correctly. If you're having trouble writing a strong summary, check out our guide to writing a summary.
#4 Table of Contents
List all your chapters and subheadings and their page numbers in the table of contents. The page with the content of the dissertation offers the reader an overview of its structure and facilitates navigation in the document.
All parts of your dissertation must be included in the table of contents, including the appendices. You can automatically create a table of contents in Word if you have used heading styles.
#5 List of figures and tables
If you have used many tables and figures in your dissertation, you should list them in a numbered list. You can create this list automatically using the "Insert Tag" feature in Word.
#6 List of abbreviations
If you have used many abbreviations in your dissertation, you can include them in an alphabetical list of abbreviations so that the reader can easily look up their meaning.
#7 Glossary
If you have used many highly specialized terms that your reader is unfamiliar with, it may be a good idea to include a glossary. List the terms alphabetically and explain each term with a brief description or definition.
#8 Introduction
In the introduction, you determine the topic, purpose, and relevance of your dissertation and tell the reader what to expect in the rest of the dissertation. The introduction should:
Determine your research topic and provide the necessary supporting information to contextualize your work
Narrow the focus and define the scope of the investigation.
Discuss the state of existing research on this topic and show the relevance of your work to a larger problem or larger debate
Clearly state your research questions and objectives
Give an overview of the structure of your dissertation
Everything in the introduction should be clear, engaging, and relevant to your research. In the end, the reader must understand what his research is, why, and how. If you need more help, read our guide to writing a dissertation introduction.
#9 Literature Research / Theoretical Framework
Before beginning your research, you should have conducted a literature search to gain a thorough understanding of the scholarly work that is already available on your subject. This means:
Gather sources (for example, books and magazine articles) and select the most relevant ones.
Critical evaluation and analysis of each source.
Draw connections between them (for example, themes, patterns, conflicts, and gaps) to create an overall point
In the literature review chapter or section of your thesis, you should not only summarize existing studies but also develop a coherent structure and reasoning that leads to a clear foundation or justification for your own research. For example, you could show how your research:
Fixed a gap in the literature.
Pursue a new theoretical or methodological approach to the subject.
Proposes a solution to an unresolved problem.
Promotes a theoretical debate.
Builds on existing knowledge and strengthens it with new data
Literature research often becomes the foundation of a theoretical framework in which you define and discuss the most important theories, concepts, and models that shape your research. In this section, you can answer descriptive research questions about the relationship between concepts or variables.
#10 Methodology
The methodology chapter or section describes how you did your research so that your reader can judge its validity. In general, it should include the following:
The general approach and type of research (for example, qualitative, quantitative, experimental, ethnographic)
Your data collection methods (eg interviews, surveys, files)
Information about where, when, and with whom the investigation was carried out.
Your methods for data analysis (for example, statistical analysis, discourse analysis)
Tools and materials you use (for example, computer programs, laboratory equipment)
A discussion of all the obstacles you faced in conducting the research and how you overcame them
An evaluation or justification of your methods.
Your goal in the methodology is to accurately report what you did, as well as to convince the reader that this was the best approach to answer their research questions or objectives.
#11 Results
Then report on the results of your investigation. You can structure this section according to subqueries, hypotheses, or topics. Only report results that are relevant to your research objectives and questions.
In some disciplines, the results area is strictly separated from the discussion, while in others they are combined.
In the results pane, it can often be helpful to include tables, graphs, and diagrams. Think carefully about the best way to present your data, and don't add tables or figures that simply repeat what you wrote. You must provide additional information or display the results in a way that adds value to your text.
Full versions of your data (for example, minutes of the interview) can be attached.
#12 Discussion
In the discussion, you examine the meaning and implications of your results in relation to your research questions. Here you need to interpret the results in detail and discuss whether they meet your expectations and how well they fit into the framework you created in the previous chapters.
If any of the results were unexpected, explain why they might be. It is a good idea to consider alternative interpretations of your data and discuss any limitations that may have affected the results.
The discussion should refer to other scholarly papers to show how your results match existing knowledge. You can also make recommendations for future research or practical measures.
#13 Conclusion
The dissertation conclusion should answer the main research question accurately and give the reader a clear understanding of your key argument.
In some academic conventions, the conclusion refers to a short section that precedes the discussion: the first state your general conclusions directly, then discuss and interpret their meaning.
In other contexts, however, the conclusion relates to the last chapter, in which you conclude your dissertation with a final reflection on what you did and how you did it. This type of conclusion often includes recommendations for research or practice.
In this section, it is important to show how your results contribute to knowledge in the field and why your research is important. What did you add to what was already known?
#14 Reference List
You must include full details of all the sources you have cited in a reference list (sometimes called a working list or bibliography). It is important to follow a consistent dating style.
Each style has strict and specific requirements for formatting its fonts in the reference list.
Common styles include APA and MLA. However, your program often specifies which citation style to use. Check the requirements and ask your manager if you're not sure.
#15 Attachments
Your thesis itself should only contain essential information that directly helps answer your research question. Documents you use that do not fit into the main part of your dissertation (for example, interview transcripts, survey questions, or fully illustrated tables) can be added as attachments.
#16 Editing and review
It's just the first step to a well-written dissertation, ensuring all sections are in the right place. Allow plenty of time for editing and proofreading. Grammatical errors and careless formatting errors can affect the quality of your hard work.
You should plan to write and review several drafts of your thesis or dissertation before focusing on language errors, typos, and inconsistencies.
Samples Dissertation
Below are some of the samples of the best well-written thesis papers available that you can download to study before starting yours. Click on the links to download any of them.
How to Write a Dissertation – Frequently Asked Questions
The thesis statement states your view of the problem presented, directly and explicitly, in a sentence or two. Your article then builds an academic argument to support the thesis. When developing your thesis statement, it is important to determine what type of paper you are writing.
As a general rule of thumb, your thesis presentation should generally do the following:
Provide preliminary background information that puts your research in context.
Clarify the focus of your study.
Point out the value of your research.
Please specify your specific research purposes and objectives.
The main difference is in terms of scale: a dissertation is typically much longer than the other essays you complete during your undergraduate degree.
Another key difference is that you are given much more independence when working on a dissertation. You choose your dissertation topic, and you must carry out the research and write the thesis yourself (with the help of your supervisor).
Bottom line
As you prepare to complete your studies and receive your long-awaited degree, writing a dissertation or thesis is one of the requirements for the completion of your studies.
Therefore, understanding how to write a powerful thesis and dissertation is one of the skills that you should take very seriously. As you follow the tried and tested approaches, you are sure to have one of the best thesis or dissertations that will score you well for your syllabus.