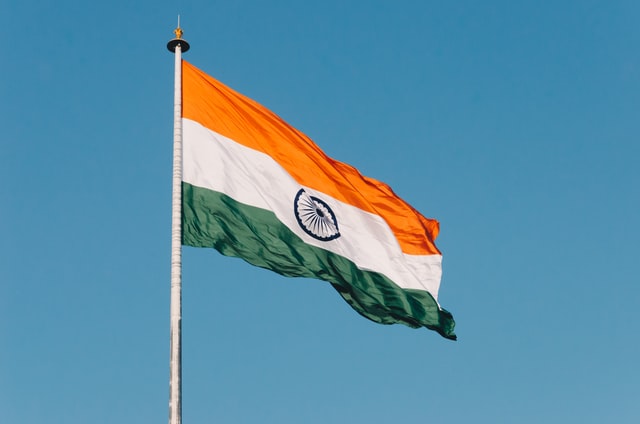 In the event that you happen to be an Indian student looking for alternatives to study abroad, you'll be delighted to discover that several governments, organizations, and individual colleges provide foreign scholarships for Indian students. In the next section, you will find a broad range of international scholarships available to Indian students, organized by funding kind and chosen study location.
1. Fulbright-Nehru Master's Fellowships
The United States-India Educational Foundation (USIEF) provides exchange opportunities and scholarships to students, teachers, and scholars, as well as to individuals who are interested in programs that would help them advance their careers. Student Awards are given to students who want to pursue a Master's degree in the United States, or who will be visiting as a student researcher in the United States. Awarded to academicians, teachers, and professionals who wish to teach or do research in the United States, the Scholars and Teacher Awards, as well as the Professional Development Programs, are designed to instill values such as leadership and to create a solid set of abilities in participants. Individuals that exhibit exceptional leadership traits as well as strong self-motivational abilities will be considered for the fellowship. The fellowship is for a duration of one to two years and is renewable. You should have finished the Indian equivalent of an American Bachelor's degree, worked for at least three years in the sector for which you are applying, and made a promise to return to India and give back with renewed vigor and fervor after you have completed your studies in India.
2. Inlak Shivdasani Scholarship
The Inlaks Shivdasani Foundation Scholarships are available to deserving Indian students who are enrolled in universities in the United Kingdom, the United States, and other European nations. Students pursuing full-time Masters, M.Phil., or Doctoral degree programs are eligible to apply for grants, awards, and scholarships through the program. The scholarship will cover school fees, reasonable living expenses, and one-way transportation for the duration of the award. Applicants who are awarded a scholarship in excess of $100,000 (or the equivalent) for tuition and living expenses must provide proof of funding for the remaining expenditures at the time of their interview in May or June. In the case of certain programs, the financial coverage will be described in further detail. contact with the prospective employee
There are some fields in which the Foundation does not give scholarships. These are: engineering; computer science; business studies; medical; public health; fashion design; music; film animation; and music composition. Applicants who wish to accept additional scholarships, teaching assistantships, or part-time work must first obtain approval from the Foundation. The Scholarship Committee will not give scholarships to individuals whose intended course of study or specialized project involves field excursions back to India during their term at the university. Scholarships are awarded in May/June, with most students beginning their studies in September or October of the following year. Any scholarship that is not used within nine months of the award date will be forfeited.
3. Tata Scholarship
The Tata Education and Development Trust, a philanthropic affiliate of India's Tata Group, has established a $25 million endowment to enable Cornell University to provide financial help to undergraduate students from India. The endowment was launched by the Tata Education and Development Trust. The Tata Scholarship is intended to assist roughly 20 scholars at any given time, with the number increasing over time. In order to ensure that the very finest Indian students have admission to Cornell University regardless of their financial situations, the scholarship has been established. Students who wish to apply for the Tata Scholarship must be citizens of India, have completed secondary school in India, have been given admission to Cornell University as an undergraduate student, and be eligible for need-based financial aid, among other requirements.
The need-based approach Awarded yearly, the Tata Scholarship will cover the cost of the recipient's undergraduate studies at Cornell University for the duration of the scholarship recipient's undergraduate studies. Tata Scholarship recipients should be confident that the Tata Education and Development Trust is completely committed to providing financial assistance for the duration of their undergraduate studies at Cornell University. The scholarship will be awarded on a yearly basis, and beneficiaries will be eligible to receive the prize throughout the duration of their undergraduate studies at Cornell University. With the exception of the five-year architecture degree, which requires 10 semesters of full-time attendance, the program grants funding for up to eight semesters only. Additional semesters required for double majors or multiple degrees are not covered by the university's financial aid program.
4. India Global Leaders Scholarship
A scholarship program sponsored by the University of Queensland (UQ) for Indian students enrolled in an undergraduate or postgraduate degree program in Economics, Business, or Law at UQ is known as the India Global Leaders Scholarship 2022 (IGLS) (excluding the Master of Business Administration, Master of Business Analytics and the Master of Leadership in Service Innovation). The selected students will receive a 50% discount on their tuition fees, as well as additional perks. Its headquarters are in Brisbane, the state capital of Queensland, and it has a total enrollment of over 30,000 students. The University's St Lucia campus is home to students studying business, economics, and law. Citizens of India who typically reside in India and who are not currently enrolled in a course of study in Australia are eligible to apply. Students who desire to begin their studies at the University of Queensland in Semester 1, 2018.
Students who have been offered a place in a relevant undergraduate or postgraduate coursework program at the University of Queensland and who are enrolled as first-year students at UQ (the opportunity is not open to currently enrolled UQ students, or students studying at UQ on study abroad or exchange) Scholarships are provided on the basis of academic achievement, and students who achieve high academic standards are encouraged to apply.
Read this; 35 University Scholarships for Developing Countries 2022
5. Future of Change India Scholarship
In an effort to entice more Indian students to study overseas in undergraduate and postgraduate programs at the University of New South Wales in Australia, the university has unveiled a new scholarship program. The Future of Change Scholarship program is specifically developed for students who may not be able to afford to attend a top 50 university in the world due to a lack of financial assistance.
The first and most important eligibility requirement is that the applicant be an Indian citizen who does not hold permanent residency in Australia. It is necessary for him or her to be a resident of India prior to the start of the program at the University of New South Wales (UNSW). The candidate should have received an admission letter from UNSW indicating acceptance into the undergraduate or postgraduate degree program.
It is anticipated that the scholarship recipients will be notified in June 2017, and that the cash will be distributed during Semester 2 of the program at UNSW in 2017. They created a 2-minute video of themselves demonstrating how the Future of Change scholarship would assist them in achieving their goals. Before applying for the scholarship, the applicant must have met the academic requirements of the University of New South Wales.
6. Charpak scholarship program
The Charpak scholarship program, which was founded by the French Embassy in India, is intended for Indian students who wish to undertake a two-year Master's degree program in France. In honor of Georges Charpak (1924-2010), a French physicist who was honored with the Nobel Prize in Physics in 1992, the Charpak Scholarship Program was established in 2011.
The Charpak scholarship provides the following benefits:
A monthly allowance of 700 euros is provided.
Coverage for medical expenses (about 300 euros each academic year)
Waiver of the student visa and Campus France fees
Waiver of tuition fees up to a maximum of 5000 euros
Providing assistance in locating inexpensive student housing
Eligibility:
The candidate should have the following qualifications:
Be an Indian citizen and have a permanent residence in India.
At the time of application, you must be a student currently enrolled in an Indian institution of higher learning or a young professional employed in a company for a maximum of three years.
The course has to be held in France for it to be valid. As a result, people who spend one semester or longer studying in another nation will not be eligible for the scholarship during that time.
For Charpak scholarship holders who are currently completing their M1 in France, an exemption will be given to this policy. They will be able to reapply for financing for a second year in order to complete their M2. When a scholarship is awarded at the M2 level, it is not automatically renewed. Acceptance will be contingent on satisfactory academic achievement at the M1 level and the submission of a revised statement of intent.
Ineligible to apply for the scholarship are non-scholarship holders who are currently enrolled in M1 courses in France.
The candidate's age should not be more than 30 years old at the time of application.
Procedure for Selection:
Candidate selection will be made on the basis of academic achievement, consistency and quality of the statement of purpose, and other factors. Those who are fluent in the French language will be given the highest preference. The applicants must be able to demonstrate a link between their current Indian institution and their prospective French university.
7. Erasmus Mundus Scholarship 
Erasmus Mundus Joint Masters are offered by a number of different higher education institutions and are held in a number of different countries. They are recognized by their high degree of academic achievement as well as their high level of integration. Master's level students from all over the world are encouraged to apply. Aside from that, scholarships are available to the most deserving students. Continue reading to find out if an EMJM is the right choice for you.
The Erasmus Mundus Catalogue is updated once a year and contains a list of Master's programs that are currently financed by the European Union and that may be eligible for Erasmus Mundus scholarships. The catalog is updated once a year. The majority of consortiums require applications to be submitted between October and January in order to be considered for courses beginning in the subsequent academic year. To find out about courses, application procedures, and financial opportunities, students should contact the relevant consortium directly.They awarded 2,450 scholarships to international students last year, which was a record number. This year, they will provide assistance to 2756 Scholars. Erasmus is one of the most prestigious scholarships available in Europe, and it is available in almost every field and major. There are no prerequisites for this position, including previous job experience. Your studies will take place in several countries and at various universities during the year, and you will do a part-time internship as part of your training in a variety of locations. It is expected that the scholarship will last two years for Master's programs and three years for Doctoral programs. The Erasmus Scholarship is offered to any citizen of any country in the world who meets the eligibility requirements. You can study in Europe without having to take the IELTS test. There are numerous scholarships available in Europe that do not require IELTS. The largest number of students is selected by Erasmus, according to reliable sources.
8. The University of Sussex
The Sussex India Scholarship for Master Course 2022 was established by the University of Sussex in order to assist those who are unable to support themselves while studying overseas. Additionally, this article provides information about the list of courses for which the scholarship will be offered, as well as other important information about the scholarship. We have also included information on the qualifying requirements as well as the step-by-step procedure that students will need to follow in order to be considered for the scholarship opportunity.
Scholarships are available for the following courses, which are listed in the list below:-
Postgraduate certificates and degrees
Graduate Entry LLB Common Professional Examination (CPE)/Common Professional Examination (CPE)
Graduate Diploma in Law (Graduate Diploma in Law)
Bachelor of Science in Economics with a Graduate Diploma
Master's degrees in social work are available.
Post-qualification in social work Masters degrees are awarded to individuals who have completed a bachelor's degree in a relevant field.
PGCE courses and school-directed teaching programmes are both available.
In addition to the MA Gender and Development, there are several MA degrees in IDS.
Corruption, Law, and Governance is an LLM program (delivered in Qatar)
Pre-Masters Degrees and certificates are taught at partner colleges that are accredited by Sussex and approved by the university.
Check this out; 10 Tuition-Free Colleges in the USA for International Students in 2022
9. Ashok Khurana University of Adelaide Scholarship for Outstanding Indian Students
This scholarship was founded by Professor Ashok Khurana to assist one outstanding Indian student in his or her post-graduate studies at Harvard University. The award is worth $30,000 and will be used to cover the costs of the recipient's airfare, living expenses, and tuition fees. An additional benefit for those who are accepted into the program is a 50 percent tuition fee discount for the duration of their degree. There are a limited number of scholarships available for Indian citizens who are not already enrolled in an Australian university or who are not legally resident in Australia on a student, bridging, or other visa. To be eligible, candidates must be enrolled in postgraduate coursework leading to a Master's Degree or equivalent at the University of Adelaide in a field of study that will benefit India and its people, such as (but not limited to) education, agricultural research, health services, clean technology, the environment, aeronautics, or natural resources (excluding studies related to the Military or Defence).
Candidates must be able to exhibit exceptional leadership potential, as well as exceptional academic achievement, in order to be considered. The selection of the successful candidate will be based on academic achievement, as well as demonstrated leadership abilities and the ability to make a significant contribution to the development of India.
This is important for your international studies; Best On-Campus Jobs For College Students
10. Charles Wallace India Trust Scholarships
Careers for those who live in India and are involved in the arts, heritage conservation, or the humanities, whether as practitioners or students. Applicants who are awarded grants have the opportunity to pursue their creative, academic, or professional objectives while studying, working, or living in the United Kingdom. Completely financed fellowships; visiting fellowships in specified fields at certain universities; grants for research and professional visits; grants for doctorate studies; and scholarships to attend the Scottish Universities Summer School are among the sorts of grants offered. Applicants must be Indian citizens who are currently residing in India and pursuing their academic pursuits in the country. Doctorates are required, as is being under the age of 45 at the time of application. Anyone who has received a CWIT grant within the last five years is ineligible for this opportunity. The Fellowship provides a grant for living expenses in the United Kingdom, which is currently valued at £1,400 a month, as well as a contribution of £600 towards the cost of air travel, which is payable upon arrival in the United Kingdom. He or she will have a private office in the Institute, which will be equipped with all of the standard research facilities, and will be a member of the IASH's vibrant research community. A full participation in the activities of the Institute will be anticipated, as will close collaboration with colleagues at the Centre for South Asian Studies. They will also be asked to give one seminar at the Institute and one at the Centre on their current research work during their term.
You'll find this to be a fairly thorough list of scholarships for Indian students studying abroad – and it will assist you in narrowing down your options and beginning the application process for your dream places. A global education is a transformative experience that changes people's lives. There are numerous benefits to studying abroad.