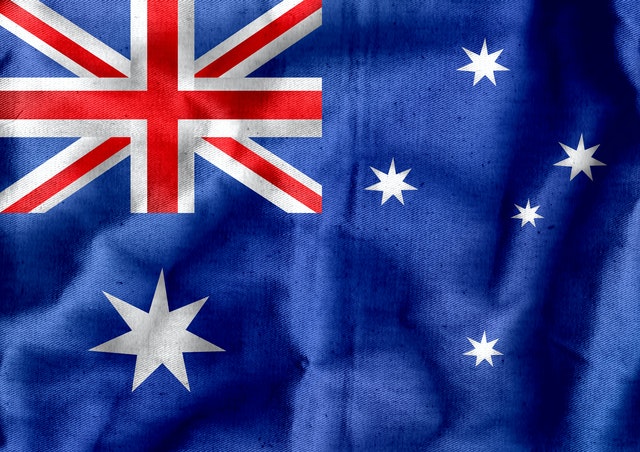 You would like to study in Australia. After some time looking for a scholarship, you have already found several that interest you. You have a university to study that offers the study program you want to do. But what do you know about the country? What will you need to enter and live? Here is a little guide to help you get started.
1. Preparing your stay
When preparing your trip to another country to continue your training, you should consider some aspects to take into account when taking your international flight and at the customs of the country where you arrive:
1.1 Airport and customs
• Baggage: carry-on and checked baggage
Before heading to the airport, check with your airline about the specific limitations on the number of packages, the maximum measurements, and the weights that apply to the transport of hand and checked baggage.
In addition, it is very important to check the list of prohibited and limited products for various reasons (security, fiscal,…) both in hand luggage and in checked luggage.
• Food and medicine
If you travel with food or medicine, you should check the regulations of the country of destination.
In general, hand luggage can carry food or medicine that you must use during the trip (outbound flight + stay + return flight) due to the need for special diets, illnesses, or children's food. It is therefore important to have proof of use (prescriptions or medical reports).
If you need to transport other medical supplies (syringes for diabetics, measuring devices, etc.), you must notify your airline in advance, which will inform you of the procedure to follow.
• Money
You must fill out the mandatory declaration requesting information on the amount of money you carry with you in any of the related forms (bill, cash, check,…).
Arriving in the country where you are going to enjoy your scholarship, the immigration authorities of that country may require you to prove your economic solvency to cover your expenses during your stay (credit cards, traveler's checks, and/or cash). If you do not meet this requirement, at the discretion of the migration agent, you may be denied entry into the country. The minimum amounts required vary for each country. An international credit card is generally considered sufficient to cover expenses.
• Companion animals
It is convenient that when you make the reservation or purchase of the ticket, either in the airline or in the travel agency, you communicate your intention to take a pet on board and that you are informed of the specific conditions for its transport (documentation of identification, vaccination, microchip, etc.).
• Luggage incidents
If at the time of receiving your checked baggage you detect destruction, loss, or damage to it and if the event that caused the damage occurred on board the aircraft or while the checked baggage was in the custody of the company, the airline is responsible. In this case, you must immediately go to the company's counter at the airport to file the corresponding report.
However, the company will not be liable to the extent that the damage is due to the nature, defect, or vice of the baggage.
In the case of unchecked baggage, including personal belongings, the company is responsible if the damage is due to its fault or that of its dependents or agents.
• Obtaining a visa
Once you have completed the procedure to obtain your scholarship, having been chosen, you need to obtain the necessary permits to remain in the country or countries of destination during the time of the scholarship.
In the case of Australia and no matter what type of studies you do, you must apply for a visa. If your studies are for a period of more than three months, you must apply for a "Student Visa", which allows you to combine your studies with a job. If they are for less than three months, you will request a "Visitor Visa". Likewise, if your interest is to take short courses while on vacation, you should apply for the so-called "Working Vacation Visa".
Another requirement to obtain the "Student Visa" is that the Australian academic institution in which you have been admitted is registered in the Commonwealth Register of Institutes and Courses for Overseas Students (CRICOS).
There are 7 different types of visas depending on the country of origin of the applicant and the studies to be carried out.
In addition, when making your visa application, the Australian government will assign you an "evaluation level" based on your country of origin and its educational system. Level 1 is the lowest risk of immigration and level 3 is the highest. Therefore, the requirements for obtaining a visa go down to level 1 and from there they increase to level 3. To find out your level in each of the 7 visas, you can visit the government's immigration website. 
Finally, remember that the admission procedure for foreign students to enter Australia is a process that must be carried out at least one month in advance due to possible last-minute unforeseen events.
On this website of the Australian government, you will find all the updated information related to the admission process.
1.2 Accommodation
This concept is one of those that make life more expensive for students who go to study in another country unless they have obtained it in their scholarship as a benefit. In the event that it is not part of the scholarship, you must reserve accommodation from your country of departure to have a place to arrive and then look for something better.
Before deciding where you are going to live, you have to ask yourself the following questions to find an ideal place:
• What is the distance between the place where you are going to live and the place where you are going to study?
• Is it a safe area?
• Is there good public transportation?
• Which facilities are shared with other students?
• Is there enough quiet to study and sleep?
• What does the cost of accommodation cover / what does it not cover?
In Australia the most frequent types of student accommodation are:
"Homestay" or accommodation at home
This type of accommodation provides an opportunity to learn about the Australian way of life as it involves homestays during the academic year.
They are usually full board and are economical although, on the other hand, you have to collaborate with the housework.
Institutions have a list of families that can accommodate foreign students. Meals are generally included in the price, but there can also be a meal-free mode, in which the student takes care of their daily diet.
Homestays tend to be among younger students and short course English students.
University accommodation
Educational institutions in Australia can provide you with information on accommodation in various international student residences that are usually close to or very well connected to the university. This type of accommodation is very suitable for students who enjoy meeting and making friends with people of the same age or with the same academic interests. The most frequent types of student residences are:
Senior Colleges
University Apartments
residential complexes
Most of these accommodations provide furnished rooms, which in some cases are shared. Stays in halls of residence and residences also include full board as an option, and expenses derived from the use of the facilities (electricity, water, gas, wi-fi,…) are usually included in the price. The residential complexes usually offer a more competitive price than the previous options.
The prices depend on the university in which you study, the comforts offered by the corresponding residence, and other factors.
Hostels and pensions
Generally managed by associations such as "Youth Hostels" and "Young Men and Young Women Christian Associations" (YMCA and YWCA). Common facilities are shared, such as the kitchen, bathroom, TV room,… They are quite cheap.
Shared and rented accommodation
Shared accommodation with other students is another very common option. You can find it by searching the classified ads in the press or on local websites specializing in this service.
In this type of accommodation, each student has their own room, sharing the common areas and the responsibilities that are signed in the housing lease.
When renting a home, one month's rent is usually requested as a deposit in case the tenant causes damage to the home, which if not, is returned at the end of the stay.
1.3 Medical insurance
All foreign students in Australia must have medical insurance throughout their stay.
It is an essential condition for the granting of the student visa, so when requesting it you must present a receipt or other proof that you have contracted the service.
This insurance is called Health Insurance for Foreign Students ("Overseas Student Health Cover", OSHC) and gives access to hospitals and medical services, both public and private (subsidized). It does not cover services such as dentistry, optics, or physical therapy. If you want coverage for this type of treatment, you must also contact the OSHC extras coverage. It is normally paid for by the educational institution as part of the enrollment process.
You can have the OSHC for up to 5 years or even if your studies exceed this period, request to extend it until you finish them. In the same way, you must request family coverage if it is the case that you have children during your stay or they arrive with you from the beginning.
To learn more about this insurance, visit the Australian Government immigration website.
2. Learning to live
In this section, you will find important information to make your adaptation to Australia easier on a day-to-day basis.
2.1 Climate
We leave you these portals where you can find the historical, current, and projected temperatures.
2.2 Currency
The Australian dollar is the official currency of Australia and was the first currency in the world to use the "$" sign, even before the United States dollar, which later adopted it for its own use. It is the eighth most traded currency in the world, the most traded in Latin America and the third most traded in all of America.
The dollar is divided into 100 cents, represented by the "¢" sign.
There are coins of 10, 20, and 50 cents, as well as 1, 2, 5, 10, and 20 dollars (the latter in disuse). Bills of the following denominations circulate 20, 50, 100, 200, 500, and 1,000 dollars. The design of the banknotes makes it easier for the blind to identify their value, as they differ in size; In addition, it makes counterfeiting difficult, since, starting at $100, they have various security elements. In the case of the 20 and 50 notes, they are made of polymer, unlike the rest that is made of paper.
Remember that the currencies of Latin American countries cannot be exchanged for other currencies outside their own country, so make the change to Euros in your own country of residence before your departure to bring some cash, as it will be very useful.
The following portals are currency converters, to know the current exchange rates:
2.3 Open a bank account
Opening a bank account in Australia is a simple process in which you will need your valid passport.
In addition, being a student you have the opportunity not to pay commissions. In order to do so, you must present identification of the educational institution in which you are enrolled at the time of formalizing your opening.
2.4 Time zones
All-time zones are defined in relation to Coordinated Universal Time (UTC), so they are centered on the Greenwich meridian (0º). When going from one time zone to another in an Easterly direction, you have to add an hour and on the contrary, when going from East to West, you have to subtract an hour.
Standard time is used in Australia, a system established from the time when it was a British colony. This is the result of synchronizing clocks in different geographical areas within a time zone instead of using the local meridian or solar time.
The correct names for the time zones of Australia as well as their correspondence with the UTC system are:
Australian Western Standard Time (AWST, Australian Western Standard Time), (UTC+8).
Australian Central Standard Time (ACST, Australian Central Standard Time), (UTC+9.5).
Australian Eastern Standard Time (AEST, Australian Eastern Standard Time), (UTC+10).
You can check the world times on the World Time website or in 24 Time Zones.
2.5 Holidays and vacations
The following link informs about public holidays in Australia:
2.6 Cost of living
It is difficult to determine the cost of living in one country without making it relative to another. In these portals, we suggest you find cost comparisons between countries and cities for basic products.
2.7 Security level
The "Institute for Economics and Peace" annually updates its citizen security indexes and their relationship with the economic cost in each country of the world. This portal will be useful in these aspects:
2.8 Emergency phone
In Australia, the number that activates all services that act in an emergency is 000.
The operator of this number will immediately notify the police, firefighters, health services, ambulances,… They are free calls from cell phones.
3. Higher Education System in Australia
3.1 Structure of the university education system
Australian higher education is widely recognized internationally. Many of its universities are in the first places of educational rankings worldwide.
They have highly qualified teachers and their students come from all over the world through the multiple agreements they have with other institutions to attract the best talent, the best students, the best academics, and researchers. This is how in Australia they have managed to make education an important part of the country's economy.
The Australian Government is aware of this situation and that is why it promotes Australians' access to quality higher education as well as numerous international talent.
To ensure this quality, initiatives have been developed in Australia such as the Tertiary Education Quality and Standards Agency (TEQSA), which through regulation and audits ensures that students receive a high-quality education. from any higher education service provider in Australia.
The degrees awarded by Australian universities are:
• Diploma (Diploma)
18 to 24 months of full-time study.
• Associate Degree
2 years of full-time study after the 12th year of school (high school). Prepares for work or for the continuation of an Advanced Diploma.
• Advanced Diploma (Advanced Diploma)
2 to 3 years of full-time study.
• Bachelor's Degree (Bachelor Degree and Bachelor Degree Honors)
3 years of full-time study.
If it is 4 years of study, it leads to the "Bachelor Degree Honors".
• Degree titles (Graduate Certificates)
6 months of study, after the Bachelor's Degree.
• Graduate Diplomas
2 semesters of study, after the Bachelor's Degree.
• Master's Degree (Masters Degree)
From 1 to 2 years of study, after the Bachelor's Degree.
• Doctorate (Doctoral Degree)
At least three years of full-time research. It is compulsory to carry out a thesis and in some cases a practical work.
To learn more about the educational system in Australia, we recommend this website of the  Department of Education and Training of the Government of Australia
3.2 Educational rankings
Educational rankings are very diverse and with different measurement parameters. It is interesting to review several to give us an idea of ​​the academic level of the institutions without these being definitively an absolute reference regarding educational quality.
We offer you links to the most relevant world rankings in the university and master's fields: