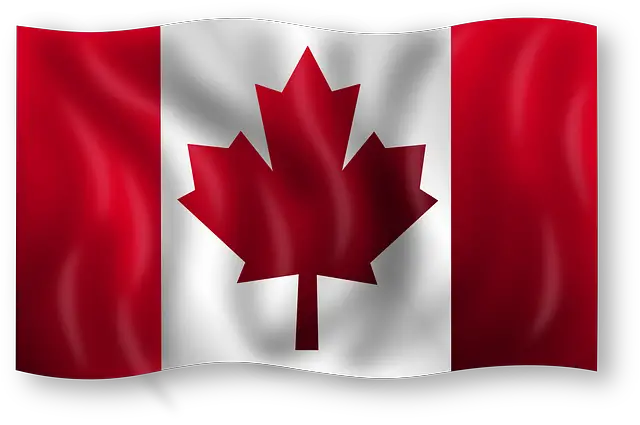 Would you like to study in Canada? After some time looking for a scholarship, you have already found several that interest you. You have a university to study that offers the study program you want to do. But what do you know about the country? What will you need to enter and live? Here is a little guide to help you get started.
1. Preparing your stay
When preparing your trip to another country to continue your training, you should consider some aspects to take into account when taking your international flight and at the customs of the country where you arrive:
1.1 Airport and customs
• Baggage: carry-on and checked baggage
Before heading to the airport, check with your airline about the specific limitations on the number of packages, the maximum measurements, and weights that apply to the transport of hand and checked baggage.
In addition, it is very important to check the list of prohibited and limited products for various reasons (security, fiscal,…) both in hand luggage and in checked luggage.
• Food and medicine
If you travel with food or medicine, you should check the regulations of the country of destination.
In general, hand luggage can carry food or medicine that you must use during the trip (outbound flight + stay + return flight) due to the need for special diets, illnesses or children's food. It is therefore important to have proof of use (prescriptions or medical reports).
If you need to transport other medical supplies (syringes for diabetics, measuring devices, etc.), you must notify your airline in advance, which will inform you of the procedure to follow.
• Money
You must fill out the mandatory declaration requesting information on the amount of money you carry with you in any of the related forms (bill, cash, check,…).
Arriving in the country where you are going to enjoy your scholarship, the immigration authorities of that country may require you to prove your economic solvency to cover your expenses during your stay (credit cards, traveler's checks, and/or cash). If you do not meet this requirement, at the discretion of the migration agent, you may be denied entry into the country. The minimum amounts required vary for each country. An international credit card is generally considered sufficient to cover expenses.
• Companion animals
It is convenient that when you make the reservation or purchase of the ticket, either in the airline or in the travel agency, you communicate your intention to take a pet on board and that you are informed of the specific conditions for its transport (documentation of identification, vaccination, microchip, etc.).
• Luggage incidents
If at the time of receiving your checked baggage you detect destruction, loss, or damage to it and if the event that caused the damage occurred on board the aircraft or while the checked baggage was in the custody of the company, the airline is responsible. In this case, you must immediately go to the company's counter at the airport to file the corresponding report.
However, the company will not be liable to the extent that the damage is due to the nature, defect, or vice of the baggage.
In the case of unchecked baggage, including personal belongings, the company is responsible if the damage is due to its fault or that of its dependents or agents.
• Obtaining a visa
Once you have completed the procedure to obtain your scholarship, having been chosen, you need to obtain the necessary permits to remain in the country or countries of destination during the time of the scholarship. To do this, get in touch from your own country with the foreign consulates where you are going to reside and thus carry out the process of obtaining the necessary permits.
In the same way, if you are going to move with your relatives, they must carry out their procedure individually to obtain their corresponding residence permits.
To obtain all the necessary information to reside in Canada, visit the Government of Canada portal in Spanish, where you will find all the necessary requirements and were to present them to process your visa as a student or researcher.  
Here you will find information about customs.
1.2 Accommodation
This concept is one of those that make life more expensive for students who go to study in another country unless they have obtained it in their scholarship as a benefit. In the event that it is not part of the scholarship, you must reserve accommodation from your country of departure to have a place to arrive, because at customs they will ask you for the address where you are going to stay initially and also ask for documentary support of the reservation.
Before deciding where you are going to live, you have to ask yourself the following questions to find an ideal place:
• What is the distance between the place where you are going to live and the place where you are going to study?
• Is it a safe area?
• Is there good public transportation?
• Which facilities are shared with other students?
• Is there enough quiet to study and sleep?
• What does the cost of accommodation cover / what does it not cover?
Normally, people who are going to study or research in Canada opt for the following accommodation:
• Accommodation belonging to the Faculty or University
Almost all universities have lodged in their own facilities. Reservations must be made well in advance and almost always during the month of May if you plan to start the course in September.
An application must be filled out in the "Housing" area to obtain residence within the university, separately from the application for admission to the university itself.
It is an expensive type of accommodation.
• Other types of accommodation
If you prefer to look for another type of accommodation, cheaper or more independent, there are several possibilities outside the campus.
• Shared hosting
Many students decide to share the rent of a house or an apartment with other students. In this type of accommodation, each student has their own room, but common areas and housing responsibilities are shared. Houses and apartments can be rented through a real estate agent or from the owners, and may or may not be furnished.
• Rented accommodation
Students can rent apartments or houses that the more they are in the vicinity of the university they will save on transportation costs and time.
Some colleges provide information about these options in their "Housing" area. The foreign student adviser can also be of great help.
Almost all apartments in Canada come equipped with basic appliances and furnishings, including a kitchen with an oven, refrigerator, dishwasher, and shelves. The more expensive the apartment, the more household appliances it will have.
The owner of the home can ask to check the credit references or financial statements of the applicant, to verify that he has the necessary resources to pay the rent. They can even ask for a security deposit, asking for several months in advance.
Generally, the rent is paid on the first days of each month and in some cases, the delivery of several checks with advance dates is required, which the owner will collect each month.
If you decide to rent a house or an apartment, you usually have to sign an official contract with the landlord. This document, called a rental agreement, establishes the obligations of the owner (landlord) and the tenant (tenant). It is therefore important to review this document in detail before it is signed.
• Accommodation in homes (homestays)
This type of accommodation is found throughout Canada. They are specially conceived for foreign students, professionals, and travelers of all ages.
It can be contracted in private agencies or through the "Housing" area of ​​the university.
Canadian homestays offer home accommodation or in a family home, almost always native. They represent an attractive alternative when compared to other types of accommodation and offer economic advantages as well as the possibility of experiencing other cultures and the lifestyle of their own hosts.
They usually provide a single room, two meals a day, and services such as laundry.
1.3 Medical insurance
The Canadian health system is funded by the government and is accessible to all regardless of income, with full coverage for permanent residents.
The rules of the health system are established by the federal government and are administered locally, so it is important to take into account that each province has its own health plans, reaching different degrees of coverage among them.
In other words, depending on the province, dental and vision services may not be covered, so private insurance is the option if you want to guarantee 100% coverage.
Some provinces (Quebec, British Columbia, and Ontario) establish a waiting period of three months after arrival for new permanent residents to be entitled to the public health system. During these 3 months, it is mandatory to purchase temporary private medical insurance.
The government health card counts as an identity document in Canada, so it is advisable to carry it at all times.
2. Learning to live
In this section, you will find important information so that your adaptation to the day-to-day life that you will find in Canada is easier.
2.1 Climate
We leave you these portals where you can find the historical, current, and projected temperatures.
–  Weather
2.2 Currency
The Canadian monetary system uses dollars ($) and cents (¢).
Canada currently has one and two-dollar coins, often called "loonie" (luni) and "toonie" (tuni) respectively, in addition to 0.01¢, 0.05¢, 0.10¢, and 0.25¢ coins. Paper money comes in different colors and designs. The most common are the $5 (blue), $10 (purple), $20 (green), $50 (red), and $100 (brown) bills.
Most hotels, shops, and restaurants accept US dollars, although sometimes at a lower exchange rate than banks and airports allow. Larger hotels will generally give you a similar exchange rate as banks.
Remember that the currencies of Latin American countries cannot be exchanged for other currencies outside their own country, so make the exchange to Canadian dollars in your own country of residence before your departure to make some cash, as it will be very helpful.
The following portals are currency converters, to know the current exchange rates:
2.3 Open a bank account
You'll need a bank account to pay bills, transfer funds, and deposit checks. You can also use your statements as proof of address when you need to obtain important Canadian documents.
When you open your bank account, you must present as a student or researcher:
• A valid current passport.
• Acceptance letter from an educational institution in Canada.
• A student permit (form IMM1442 is the most common) or as a researcher.
When you open your account you will have access to:
• All the bank's branches.
• ATMs.
• Telephone banking.
2.4 Time zones
All-time zones are defined in relation to Coordinated Universal Time (UTC), so they are centered on the Greenwich meridian (0º). When going from one time zone to another in an Easterly direction, you have to add an hour and on the contrary, when going from East to West, you have to subtract an hour.
Canada, due to its great length from coast to coast, has six of the 24 time zones in the world. From east to west, these are:
• The Newfoundland Standard Zone (UTC-3:30).
• The Atlantic Standard Zone (UTC-4:00).
• The Eastern Standard Zone (UTC-5:00).
• The Downtown Standard Zone (UTC-6:00).
• The Mountain Standard Zone (UTC-7:00).
• The Pacific Standard Zone (UTC-8:00).
Some provinces and territories have two time zones within their borders.
Pacific Time, Canada's westernmost time zone, is eight hours behind Universal Time Coordinates during the Standard Time season; and seven hours apart during the Daylight Savings Season. The most easterly zone is Newfoundland Time, which is four and a half hours ahead of Pacific Time.
You can check the world times on the World Time website or in 24 Time Zones.
2.5 Holidays and vacations
The following links inform about public holidays in Canada:
2.6 Cost of living
It is difficult to determine the cost of living in one country without making it relative to another. In these portals, we suggest you find cost comparisons between countries and cities for basic products.
2.7 Security level
The "Institute for Economics and Peace" annually updates its citizen security indexes and their relationship with the economic cost in each country of the world. This portal will be useful in these aspects:
2.8 Emergency phone
If you require health care, firefighting, and rescue, citizen security, civil protection,… all kinds of emergencies are centralized in a single number for Canada, 911.
2.9 Embassies
These links are very useful for obtaining official information on the countries or assistance in case you want to go to the diplomatic representation of your country abroad:
– Embassy-online
– Embassy-finder
3. Higher Education System in Canada
The Canadian educational system is decentralized, so when entering an academic or research institution, it is necessary to review its particular requirements. All in all, in general, this is the system that frames Canadian higher education:
3.1 Structure of the higher education system
First level: "bachelor's" (degree title)
A student who is attending a college or university and has not yet earned a bachelor's degree is studying at the undergraduate level. In general, obtaining a bachelor's degree takes four years.
Many universities also offer diploma and certificate programs. Generally speaking, these require one to two years of study in a specific field or discipline. However, these programs can vary greatly from institution to institution and from province to province. University calendars are the best source of information on the nature and requirements of the diplomas and certificates offered.
The Bachelor's or baccalaureate level normally requires 4 years of full-time study, there is also the possibility of obtaining an honors degree (honors baccalaureate) but in some universities, this implies an additional year of study.
In regulated professions such as medicine, law, education, and social work, an internship is generally required to become licensed to practice.
Second level: "master's"
The high placements in the best rankings show that Canadian universities are one of the best options to pursue master's programs, whether professional or research.
These grant master's degrees, whose name changes depending on the field of knowledge in which the program has been developed: Master of Arts, Master of Science,…
Programs can be based solely on coursework, research or a combination of both, the latter being the most frequent.
Master's degrees in Canada are very cheap compared to most countries in the developed world, a condition to take into account when choosing a country. It could be said that studying for a master's degree in Canada is not much more expensive than doing it in a Latin American country.
Third level: "doctoral"
Although the normal requirement for a doctorate is a master's degree, some students have been allowed in special circumstances to move from an honors baccalaureate to a doctoral program. A minimum of three years and up to 5 years of study, research, and dissertation are the normal requirements for a Ph.D. The degree is known as a Ph.D., however, a doctorate can also be earned in specific fields such as music (DMus) or the law (LLD).
To learn more about the educational system in Canada, we recommend this website of the Government Ministry of Education.
3.2 Educational rankings
Educational rankings are very diverse and with different measurement parameters. It is interesting to review several to give us an idea of ​​the academic level of the institutions without these being definitively an absolute reference regarding educational quality.
We offer you links to the most relevant world rankings in the university and master's fields: