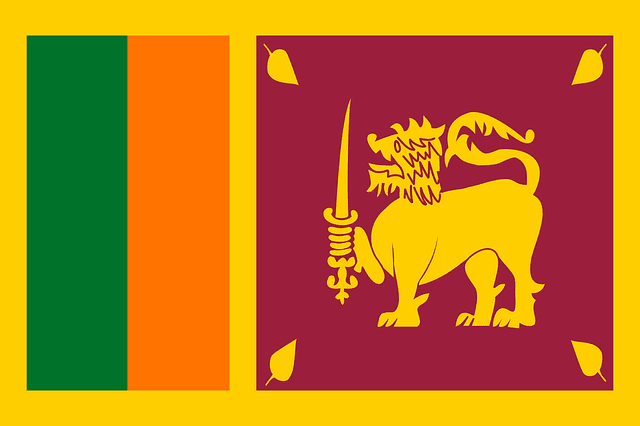 What can students expect from scholarships in Sri Lanka? What are the primary exams needed and what is the eligibility general requirements for international students. We will cover this topic based on what is available. Most of Sri Lanka's scholarships come from the country's government or the universities themselves. We will look at what Sri Lanka has available for both domestic and international students when it comes to discounts, tuition fee waivers, bursaries, funding, and scholarships.
Sri Lanka has some top performing national university's that have a highly competitive acceptance process. This process will be judged by admissions and a panel committee that will test to see which student is excelling in their grades/scores and shows that they intend to achieve a high-end career.
Different scholarships to look into:
Course Fee for Foreign Students
World Bank Scholarship
Asian Development Bank Scholarship
European Union Scholarships
The Association of the Commonweath Universities Scholarships
Rs. 100,000 Early Bird Discount – Undergraduate – ESOFT College of Engineering & Technology
Pearson BTEC HND in Applied Sciences 50% Off of Tuition
Cyber Security Scholarships
Network Security Scholarships
Network Engineering Program with Guaranteed Job Placement – Work study
ABE Level 5 Diploma in Business Management Scholarship Program
Scholarships for Study in Germany – German Language
ICCR Ayush Scholarship Program
GREAT Scholarships – Sri Lanka citizens can study in the United Kingdom from a number of different univerities
The scholarship programs above both reflect study in Sri Lanka and study for Sri Lanka students that which to study in a different country.
What can international students expect from a higher education institution in Sri Lanka?
 When it comes to literacy rates between men and women, both are above the 90% statistic which is incredible considering that this provides an extreme personal look into what a country has to offer as far as college education.
Most colleges or even vocational institutions in Sri Lanka will need students to pass an English proficiency exam to see where they are at within the English language.
While students can receive a degree from a public or private college, in some instances, private companies can also issue to their employees a degree or diploma depending on their career skill.
Native Sri Lanka residents will find that they can enter as an undergraduate for free, but the actual admissions stage is incredibly competitive. This competitiveness has increased over time from international students that have been sending in admissions applications from around the world. As well as, the increase in populations status in the last couple of years.
Students should understand what it takes to be considered admitted or accepted into a Sri Lanka university. For example, most if not all colleges in the country go on a student's Z rank. A Z score which are given to students from the GCE Advanced Level. This means that mostly high achieving academic students will be primary picks no matter what.
While Sri Lanka is slowly climbing the economic growth social ladder, some undergraduates may face unemployment in Sri Lanka. However, this is changes for the better.