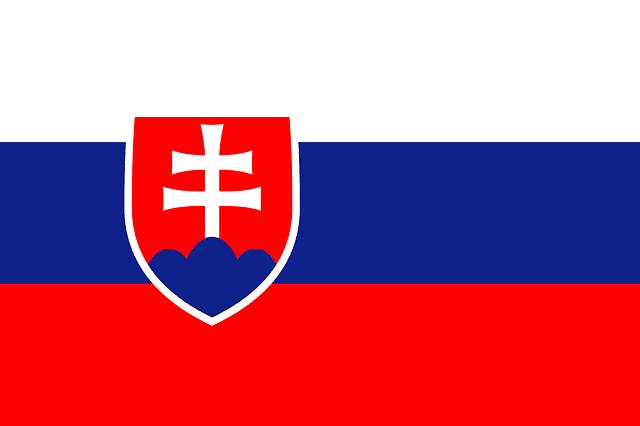 Searching for scholarships of a specific destination can be a difficult task but, it doesn't have to be. We can narrow down scholarships based on the countries in which they are gifted by or gifted to study. In this installment we will be focusing on scholarships in Slovakia. Where students who are interested in studying abroad or has always wanted to study while living in United Arab Emirates.
Slovakia has many universities to pick from when it comes to applying for admissions. Luckily students will be able to identify which higher education institution has the best fit program for their own skills and interests.
We will go through what scholarships are available for Slovakia citizens who wish to study abroad and for international students who want to study in Slovakia.
Scholarships in Slovakia:
Slovak Government National Scholarship Program for International Students, Teachers, Researchers & Artists
AEF Scholarship
Josef Princ Memorial Scholarship
KYTESOL ESL/LEP Student Scholarship Opportunity
LCC Ukrainian Home Society Scholarship
The National Scholarship Program of the Slovak Republic
WSU Polatajko Family Scholarship for Students of Eastern European Descent
The Fulbright Program
Oregon-Idaho Conference Ethnic Leadership Award
Technical University in Zvolen Scholarships
University of Žilina Motivational Scholarships
Educational Exchange in the Slovak Republic Scholarship Program
Benjamin A. Gilman International Scholarship Program
The National Security Education Program Scholarship
David L. Boren Scholarships (undergraduates students only) and Fellowships (graduate students only)
The NSEP Service Requirement – This is a government-based bursary for international students
Central Europe Summer Research Institute Scholarship Opportunity – Many countries are eligible to apply for this option
Individual Advanced Research Opportunities Program (IARO) – This scholarship program helps postgraduate students to travel to Slovakia. However, this is based on students having a current event or humanities program that will allow the student to understand the current political and cultural climate in Slovakia.
The Dissertation Fellowships in East European Studies – This $18,000 scholarship opportunity allows students to pay in full for a year duration study in Slovakia.
The Department of Slavic Languages and Literatures – Which focuses on students who are interested and studying the Slavic language. This must be the international student's main degree pursuit.
The Nationality Room Scholarship – Available to students that have a grade point average of no less than 3.0.
The Summer Language Institute – There are many scholarships available through this institute.
Can International Students Work While Studying in Slovakia?
Yes! Students can work part-time as long as their grade point average does not drop in the process. As long as students have a student resident permit, students can work up to 20 hours per week. This is so students can have enough income to cover daily expenses and even accommodation if that student has not had their accommodation expenses or fees covered yet.
Summer Work Study Programs in Slovakia
Students do have the incredible option to attend a summer work study program in Slovakia. The United States works with the Summer Work & Travel Program which offers students a trip to have a chance to study and learn while in Slovakia.