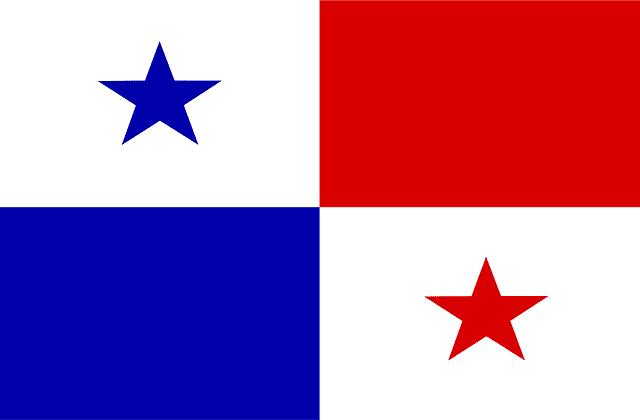 It can be a difficult processing time when a student is researching which scholarship best fits the qualifications they have garnered since they graduated high school. Some scholarships require exam grades, grade point average minimum scores, or essay's detailing a specific question or a personal antidote about who they are as an individual. However, it shouldn't be a hard choice to flip through what available scholarships there are via a scholarship database.
Scholarships in Panama:
Cost & 2+2 Scholarship – Undergraduate and Graduate citizens of a Latin American or Caribbean country are eligible
TaiwanICDF Higher Education Scholarship Program
Trent University – Full Undergraduate Scholarships
Korean Undergraduate Scholarship for International Students
International Postgraduate Research Scholarship (IPRS) at University of Western Australia
The Swedish Institute Study Scholarships
Study in the US — EOP – Panama Embassy Scholarship Program
National Secretary of Science, Technology and Innovation Panama (SENACYT)—University of Saskatchewan (CALDO Member University) Co-Funding Scholarship Program
The American Society of Panama Scholarship Program
House of Panama Scholarship Opportunity
Panama | International students – University of Bristol
ITEC Scholarships for Panama, Costa Rica and Nicaragua
Peace Corps Panama Friends Scholarship
Panama City Housing Authority Scholarship Fund
University of Panama Scholarships – Merit/Academic/Financial
Technological University of Panama International Scholarships
International Maritime University of Panama Undergraduate Scholarships
Florida State University-Panama Transfer Scholarships
University of Swahili Scholarship
Latin American University of Science and Technology Graduate Scholarship
Latin American Scholarship Programs (CALDO) – many countries are eligible and the main subject field for this scholarship is STEM
Emerging Leaders in the Americas Scholarship Program (ELAP)
Latin America Talent Scholarships – Annual scholarship that closes each April
Latin America Global Leaders Scholarship
Latin American-Caribbean (LAC) Scholarship
University of Toronto Canada Latin American Scholarship
CIEE Bowman Travel Grants 
Roberto Rocca Education Program
EUREKA SD Partnership Scholarship
Top Degrees Pursued in Panama:
Nautical Engineering in Naval Machinery.
Marine and Port Authority
International Trade Law Agreements
Fashion Design
Technician
Industrial Product Design Research
Architecture
Marketing and Digital Communication
Commercial Engineering
Above are all the top bachelor's level degrees that have seen a steady rise in graduates and happen to be some of the best programs in Panama.
Top Master's Degrees in Panama Include:
Science in Analytics
Geographic Information Systems
Accounting and Auditing Computerized
Logistics Management of Multimodal Transport
Art and Culture
Maritime Business Administration and Logistics
Business Law
Customer Service and Support
Education
Finance
Cybersecurity Operations and Control Management
Student Visa and Work Permit Are Needed for International Students to Study in Panama
The student visa process for students to legally work and be paid in Panama is in fact can take some time to process. We suggest that students send in the necessary information as quickly as possible and months ahead of their arrival date to Panama. Students would just need to send in their information and the acceptance letter of the university they were accepted to. To so that they intend to study and work in the country. This is the best way for students to be admitted back into the country under legal protocol.