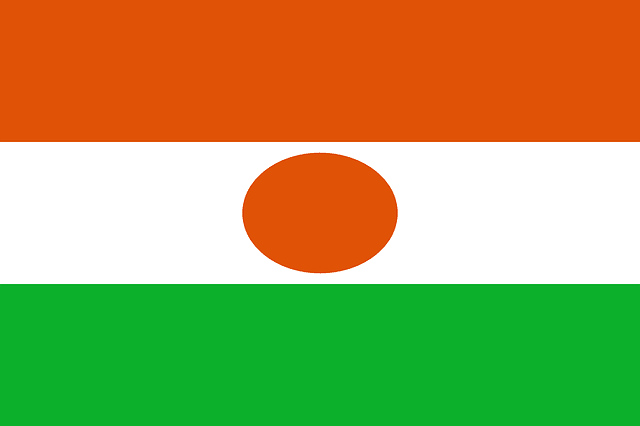 Studying in Niger can give students a great chance to experience life in a whole new country.
Below we will share a few scholarships that are available to Niger students and for international students who wish to study in Niger on a scholarship. We have also offered a few work-study and internship programs that are available in Niger.
Also below is a top degree program list of what courses between bachelor's and master's programs that have earned the top respected spot where students are pursuing these programs the most. And earning high education degrees and possibly moving further towards Ph.D. status.
Scholarships in Niger:
Niger Delta Development Commission (NDDC) Scholarship
The Follow-on Service Project Proposal
The West African Research Association 
The Niamey International Development Program from Boston University 
The Pamela Posen Endowed Memorial Scholarship
WARA Pre-Doctoral Fellowships
The Remember Niger Girls' Scholarship Program
Postgraduate Nigeria Scholarship – University of Stirling
Educational initiatives in Nigeria Scholarship | ExxonMobil
Sussex Nigeria Scholarships
Niger Delta Postgraduate Scholarship
Canon Collins Thekgo Bursaries for Undergraduate and Postgraduate Students in South Africa
Norman E. Borlaug LEAP Fellowships in Agriculture Program, USA
EDCTP Master's Fellowship in Epidemiology and Medical Statistics, Sub-Saharan Africa
Above is not a complete of all of the available scholarships that are in Niger and for Niger citizens, however, students can always check with any Niger university first to see what type of scholarships are available academically.
Work-Study/Internship Programs in Niger:
Niger Threshold Program – Millennium Challenge Corporation
CIEE College Study Abroad in Cape Town, South Africa
IES Abroad Cape Town
Semester at Sea: Study Around the World
CIEE College Study Abroad in Rabat, Morocco
Graduate Speech-Language Pathology Program
GEI: Customized Faculty-Led Programs
Customized Faculty-led Programs in Sub-Saharan Africa
CIEE College Study Abroad in Legon, Ghana
SIT South Africa: Social & Political Transformation
Study Abroad at The American University in Cairo
Custom University Study Abroad & Faculty-Led Programs
IES Abroad Rabat
Seamester: Bali to South Africa – 90 Days
iXperience Cape Town – Career Bootcamp + Internship Summer Abroad
African Ecology & Conservation Field Program in South Africa
Professional Field Guide Course
GEI Rwanda: Change Leadership for Sustainable Development
South Africa: Human Rights and Multiculturalism
SIT South Africa: Community Health & Social Policy
SIT Cameroon: Development and Social Change
Study Politics and Religious Integration in the Mediterranean
Seamester: South Africa to Caribbean – 90 Days
IHP: Cities in the 21st Century: People, Planning, and Politics
SIT Tanzania: Wildlife Ecology Programs
SIT Rwanda: Restoration & Peacebuilding
South Africa Zoo Medicine
Ecology and Conservation Summer Studies in Kenya
All of the above work-study/internship programs are available to Niger citizens as well as international students who want to travel to Niger and other surrounding countries.
Being Welcomed into a Community
In Niger international students will come to understand that they will become part of the community and will be enchanted by taking part in community events that Niger citizens show. International students will come to understand that 4 different languages may become part of their everyday life while in Niger, this is English, French, Zarma, and Hausa.