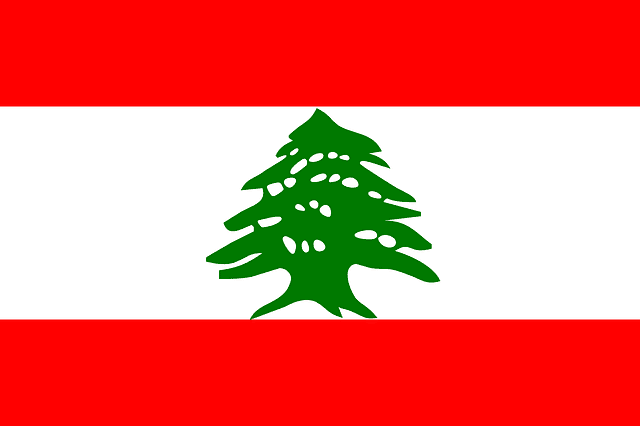 What can students expect when it comes to scholarships to study in the country of Lebanon? We will provide a few lists to show not only international Lebanon scholarships but also those available for domestic citizens in the country.
There are scholarships available that are completely full coverage or a.k.a. (full ride scholarships) as well as smaller funding scholarships that may provide a monthly stipend.
Lebanon has many places dedicated to UNESCO World Heritage Sites which provides a deep history filled with ancient knowledge that historians definitely would appreciate.
Scholarships in Lebanon:
The LIFE Scholarship program – Students must be Lebanese or of Lebanese descent for this scholarship. Along with pursuing a STEM degree as a major.
The Safar-Ibiary Syrian College Prep Program Scholarship
Global Undergraduate Exchange Program (Global UGRAD)
Jack G. Shaheen Mass Communications Scholarship Award
KYTESOL ESL/LEP Student Scholarship Opportunity
DIANA KAMAL SCHOLARSHIP SEARCH FUND (DKSSF)
The Hope Fund program
The Centre for Lebanese Studies and the Lebanese American University Scholarships
Lebanon Valley College – Merit Scholarships: There is another scholarship that goes by the name of LVC Scholarship Guarantee
University College Dublin – scholarships for international students
The American University of Beirut Scholarship
Schlumberger Foundation Faculty for the Future Fellowships
OWSD PhD Fellowships
IMU Breakout Graduate Fellowship Program
IIE-SRF Fellowship 2023
Aga Khan Foundation Scholarships
Robert S. McNamara Fellowships Program
The Alexis and Anne-Marie Habib Foundation
MUC University Scholarship Programs
Work Study/Internship Programs Available in Lebanon:
Work-Study Program – American University of Beirut
Work Study Program – Beirut Arab University
The Work Study Program (WSP) – MUC University
Lebanon Internship Program- Generation Education
Intern in Asia with Omprakash
Internship in Beirut with The Friedrich Naumann Foundation
Heinrich Böll Stiftung Lebanon Internship
Internships in Lebanon at Issam Fares Institute
Special Tribunal for Lebanon: Internship Opportunity
Lebanon Internship with The Fattal Group
LIFE: Special Tribunal for Lebanon Internship Program
Humanitarian Internship in Lebanon
Arwan Internship Program
Administrative Intern in Lebanon
There are many opportunities available to both international and domestic students.
Top degrees in Lebanon:
Graphic Design
Science in Computer Engineering
Banking
International Business Management
Marketing
Water Resources & Geo-Environmental Sciences
Audio Visual Arts
Hospitality and Tourism
Law Studies
Military Studies
Social Science
Fine Arts and Architecture 
Mass Media and Communication
Arabic language and literature
Transport Management
Logistics
Interior Design
Theater
Fashion Design
Science and Mathematics
Economics
Chemical and Petroleum Engineering
Information Technology
Industrial Design
Cultural Studies
Student Visa for International Students
A student visa is necessary and needed before students travel to Lebanon. It is known that students face a bigger risk of traveling without their student visa than with. This is normally every law in every country around the world.
When it comes to students looking for work study or internship programs in Lebanon, they will need to be issued a work permit or student working visa to ensure that the student is following the laws in the country. Lebanon does not allow international students to work outside of studying unless they have the right legal documents such as a worker's permit.