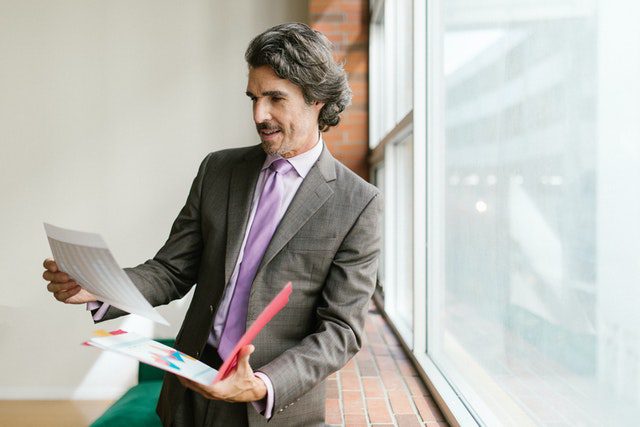 How to write a Curriculum Vitae (CV) to apply for Scholarships in 2023
Applying for a scholarship can be a piece of cake, but preparing your documents to submit an application for scholarship funding can cause some problems. In such a process, the scholarship sponsoring organization may ask you to provide a CV with your scholarship application. So, now you will search for the methods and secret recipes to write an impressive academic resume for a scholarship. But the real task is finding the right ingredients to create a scholarship application CV that can really take you to the next level. An impressively written scholarship resume will definitely stand out from all the rest; eventually increasing the candidate's chances of victory!
Now you face intense competition; the contest to win the scholarship of your dreams to finance your studies. Without a doubt, the resume alone will not dictate the overall outcome of your application. However, it plays a very important role, as it is your opportunity to present yourself as the most deserving candidate.
In short, a resume describes your goals, educational background, professional experience, skills learned, list of publications (if any), who you are, and what you aspire to.
An impressive resume sets out, in short, the applicant's presentation with goals, academic achievements, experience (if applicable), and experience in the relevant field. This seems like a lot to understand, but there should be no worries as this article gives you all the necessary information in a guide form that is easy to understand and execute.
Curriculum Vitae CV for Scholarships
An impressive scholarship resume should have information on research or study objectives, academic background information with scores, a list of publications, a list of achievements, work and study experiences, strengths or qualities of the candidate, a list of certifications, and an attached cover letter.
CV Outline for Scholarship
Here is the custom CV outline that can be used to create your resume specifically for applying for a scholarship:
Provide academic goals
Attach a photograph with a white or blue background
Create a table to display your academic information with scores
Include the list of publications (if any)
A list of extracurricular activities and conferences in which you participated
Skills acquired with the level of competence
List the software you can use fluently
Prepare to be the ideal candidate for the scholarship in question
Steps to Create a CV for Scholarship
Following are the important steps to writing an impressive yet winning CV for your next scholarship application.
#1 Know yourself
We all commonly think that we know each other quite well. But actually, we have a very narrow opinion of ourselves in our minds. To create a deep analysis of yourself you have to do two things:
Sit down, take a deep breath and think of yourself as a person. First, consider yourself a good friend of yours and write your opinion. Then look at yourself through the eyes of a competitor and form an opinion. He uses these two and then creates a general point of view.
Ask anyone, friend or classmate. Take note of what the person says and combine it with the content you already have.
Through this technique, you can easily create the introduction part of your CV. Remember, the presentation must show you as a positive person. A little criticism at the end would suffice.
#2 Gather all the necessary information
We all like to start without even thinking about the necessary preparations. However, in this case, keep in mind that you are thriving for a well-paying scholarship fund, and every step, big or small, matters.
Start with the basics. He writes on a sheet of paper whatever comes to mind; everything that is relevant to you. Then open the documents folder and extract key information from each document you see. Following this technique, create a list that contains all the necessary credentials, academic achievements, extracurricular activities, and professional experiences. Lastly, don't forget to categorize the list based on priority.
#3 Transparency
Be direct and honest with yourself. Remember, no candidate applying for the scholarship will be perfect. Therefore, you don't need to be perfect either. In addition, later they will question you about the information you have mentioned in your CV. Therefore, the interviewer will find the false statements anyway.
Exaggerations may seem interesting but they can cost you the scholarship. State everything that is true and try to create a realistic image of yourself for the reader. Keep in mind that your CV is a professional document, therefore you must present it in a very professional manner.
#4 Summary
Present all points and information succinctly. The examiner has a lot of applications to attend to and is never interested in reading redundant ideas. Address the point directly with the appropriate words. The summary part also tests your writing skills. The reader will surely be attracted by the CV that manifests a set of quality writing skills. After all, it's a CV, not an essay about yourself. However, don't omit the key points to summarize it. The idea is to keep the text short and easy to understand, not filter it.
#5 Organization
No matter how good your resume content is, if it's not organized, it's simply not worth the praise. The organization plays a fundamental role when giving a formal air to your CV. Organize the content in a way that makes the CV look more professional and therefore more worthwhile. For example: if you are listing your achievements, start with the most important and end with the least important.
#6 Review
A well-written CV will definitely increase your chances of success. All you have to do is make sure you leave no stone unturned to do your best. Read it many times after you finish writing. Look for errors and correct them. You can also seek the help of a professional. Maybe, someone, you know as your English teacher or you can use the help of a professional who offers online services.
7 tips for writing a resume or CV for a scholarship
Some important tips to follow when you start writing a CV for the scholarship application are the following:
Start the CV with credentials such as full name, contact, address, date of birth, nationality, etc.
The classic font is always preferred for these types of professional documents.
Don't choose new words. Use easy and understandable language.
The CV must not show redundancy. For example: indicate that you have a degree in accounting and finance several times.
Refrain from having someone else write it. The selection committee at some point in the process will eventually find out. Yes, you know perfectly well what the result of such an action will be!
Grammatical or spelling errors can ruin all efforts.
Minor achievements should not be the focus of your CV. For example: win a marathon in 7th place.
Now you know the most crucial steps involved in writing an effective CV. Now it's your turn to take these ideas home, implement them and create a CV that will win you the Scholarship!