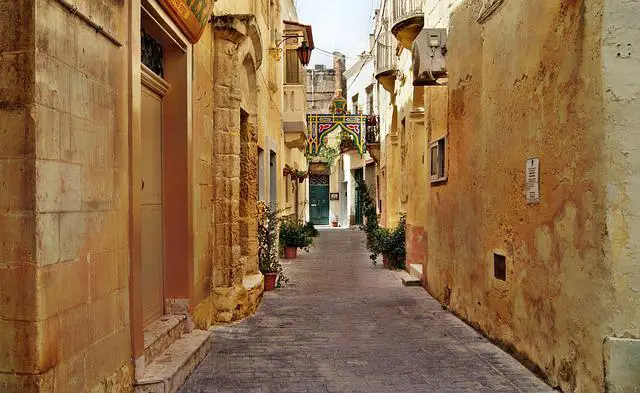 Going through the task that is acquiring a student visa for a new country along with identifying the aspects that makes up a 'country sponsorship" can be incredibly daunting. However, we are going to break down the steps attached to these two process that can help international students in the long run, to acquire a higher education and career in Malta.
The University of Malta has a number of measures in store since it is the international student campus in Malta. Students will be able to find reliable information based on what is given out by the government and Embassy's of Malta that are located in different countries. Luckily, the government of Malta has made the process easier by installing and creating an efficient and easily accessible online application and call in screening test for all international students. This has greatly cut down the wait time and students can receive their visa's in a short 15 day turnaround.
Table of Contents
The University of Malta's Guidelines for a Student Sponsorship
Focusing on the Visa
Official Documents Needed When Applying for a Student Visa
E-Residence Permit Card and Qualifications
What is a Student Sponsorship?
E-Residence Permit Cards for Non-EU/EEA Students
Renewal
Identity Malta Has All Students Covered – The Website Walks Students Through Each Section
The University of Malta's Guidelines for a Student Sponsorship
First off, students should look into what Visa and E-Residence is in Malta. The more a student reads about a topic the easier it will be to understand and eventually fill out.
The difference between a Visa and an E-Residence I.D. card is quite simple. The official permission to be in the country for a certain amount of time as stated by the Malta government, is essentially want a Visa happens to be. Which authorizes a temporary stay for individuals to travel to a foreign country. All international students interested in studying in Malta need to check whether they are required to apply for this type of semi-permanent residence or not.
When it comes down to acquiring an E-Residence Permit which will also be used as an official identification card; this is the document that a student will need to be able to remain in Malta for the duration of their entire college career. This can be done and this will follow the immediate arrival and registration of the international student at the University of Malta. If an international student plans on to stay for more than 3 months (only 90 days) there only option is to apply for an e-Residence Permit Card. This identification will be paired with the international students passport, so they can travel around the country without hassle.
Focusing on the Visa
Although you might not need a visa to enter Malta, any international student that expects to study in Malta even just for a work-study program would be better off having a visa. The reasoning comes from just general consideration to the country and understanding that as a temporary resident, the student is following that country's governement guidelines.
All international students should read through all of the available guideline review information that is available on the University of Malta website.
When it comes down to applying for a visa, it is strongly recommend that the student does so at the earliest possible time. Since all admission applications during the summer months may take longer during processing, which increases the processing time. There are some needs, where a student may have to physically travel to Malta to submit a visa application. Students should read through and familiarize themselves of the residence permit requirements before their travel departure. Everyone will need to be prepared to bring official and original documents which might be difficult to obtain after the departure time, (Bank statements, any bills with legal residence and legal full name).
Official Documents Needed When Applying for a Student Visa
First off there are two types of visas when it comes to studying in Malta, the Schengen Visa (short stay) and the National Visa (long stay). The National Visa is documented as being a longer stay than 90 days but shorter than a year.
Typically, the only place to apply for a Malta visa is through an Embassy of Malta available in Australia, Belgium, Austria, China, and many other countries. Applying for a visa is available online if students are unsure about where to go or to send in their information. However, there is a full embassy list available through the University of Malta website, which directs international students to the right location in their native country.
Students will have to pick also between visa's that either exceed 90 days or do not exceed a 90 day school course. This will need to be stated that the individual is in fact planning on studying in Malta.
Those students that are not exceeding 90 days will automatically be issued a Schengen Visa or commonly referred to as the C-Visa. Along with sending in their application all international students must send in their biometric data. If this has not been collected the student will need to find out where to get their biometric tests from, which can be consulted by the embassy of their country. Typically, the turn around time is simply 15 days, so the student can quickly attain their credentials and be able to jet off to their course destination in Malta.
An extended stay visa or the National (D) Visa, will allow the student to stay longer than the 90 day period but not past a full 365 days (one year) in total. Official documents needed:
Fully completed national visa application that is signed by the student
One single passport photo that is attached to the completed application
Passport (must be valid through to the end date or the course end date)
Provide information that shows funding will not be an issue, in this case, students must show that per month they are at least above minimum wage
Airline tickets already purchased that so destination and return date
Accommodation information for the duration of the student's stay
If the student has won a scholarship, they must show the congratulation letter
If applicable, student must show information on a sponsorship (we will cover this later on throughout the article)
Students must provide enrollment letter or acceptance letter
Students must present a full time table schedule of their courses
Language proficiency test in English
Travel insurance that as a minimum coverage of no less than 30,000 EUR
Medical insurance must be from a recognized provider that is fully refundable
If the student is below the age of 18, the student must present their birth certificate
If the student is below the age 18, there must be written consent from the students two legal guardians
If the student is below the age of 18, there must be a passport data page that shows both of the student's parents information
Proof of educational payment, or tuition payment for the courses
The Consular Post may ask for additional informational documents, if so the student must compile if they wish to receive a visa
Above does not list all of the things that are needed, in fact, different countries may request different information if it is not already listed.
E-Residence Permit Card and Qualifications
If the student is a native citizen of the EU/EEA who intends to study at the University of Malta for at least two semesters, it is highly recommend that they apply for a residence permit within the first 3 months or exactly 90 days of their arrival date in Malta. When it comes to renewing a permit, all documents should be written or translated to English, as well as following the information that is provided below.

There are a few steps that students will need to proceed with, the first is by applying online.

Once Identity Malta has accepted the submission of a student's application, the international student will then be asked to call in person for an appointment by the Expatriates Unit at Identity Malta. This is to ensure that the right individual is submitting their own original documents.

The following documents will be needed: 
Application Form for Residence Documentation 
Form ID 1A –  Electronic Identity Registration Form (Non-Maltese Nationals)  
Original and copy of passport or Foreign ID card (Bio data page only)
Proof of sufficient financial options
Bank statements will be needed, and at least for the previous 3 months. The statement should show a balance of 750 Euro or more for each month of that student's stay in Malta, or the same amount only in a foreign currency. 
For any permit renewal there is a requirement to resubmit a new bank statement showing the same amount as previously stated. 
Foreign bank statements must be signed, stamped and dated by the manager of that bank branch. 
It is stated that a student must provide proof of an ATM withdrawal / Electronic Point of Sale (EPOS) receipt to show that the bank account is accessible in the country of Malta. 
Photo copies of the receipt will be expected, both front and back.
What is a Student Sponsorship?
A student sponsorship can be obtained if any citizen of Malta requests that a foreign student should study in the country. This works out quite well if an international student has some sort of family connection that lives in Malta. This way the student will be sponsored and will not have to have all of the financial means that are needed to study in the country. Instead, the student will be (spoken for) by another citizen.
There should be a letter created by the sponsor detailing who they are, how long the duration of the student's stay will be, and what that sponsor will be covering financially for that student's stay. This sponsorship letter will be used when the student is applying for a visa or E-Residence permit.
More information will be needed such as a passport photo of the sponsor will be needed, along with bank statements or checks.
E-Residence Permit Cards for Non-EU/EEA Students
Now this may sound tricky, however, there is a normal track of non-EU/EEA students that apply for a National or Short-Term visa before they arrive in Malta. And within three months of the student already being in Malta, they are required to apply for an E-Residence Permit.
Here is why:
All international students that are applying, should apply and send in their application through the Identity Malta Online Application.
Afterwards, the student will receive an email notification that their application has been received and ready to move on to the next stage. This stage involves the student to call in person to have an exchange of information where the student provides their personal information with the Expatriates Unit at Identity Malta.
Students should have these documents on hand before the call beings:
Form ID 1A -Electronic Identity Registration Form (Non-Maltese Nationals)  
Original and copy of passport (All passport pages are to be photocopied – there are no exceptions)
Proof of date of arrival in Malta (e-ticket, physical plane ticket, or if in the absence of the Malta Police Immigration Stamp on the passport) 
A copy of current Maltese residence permit ( only for students that are considered applicable for returning students)
Proof financial funding
When applying for this type of residence, students have to have enough funds of around 792 EUR in their account. This is 792 EUR for each month, for that student's duration stay.
All credit and debit cards will need to be photo scanned or copied to show that these cards are in fact those of the students.
When it comes to bank statements there are a number of rules that are meant to be followed. Such as stamped and signed by the branch manager of the bank that the student used in their own country. Along with having that student's bank branch available as an ATM or some other service in Malta.
These are just the rules that are in place and students should follow them no matter what, if they wish to study in Malta for the duration of their stay.
When it comes to being a sponsored student who is applying for an e-residence permit, they should provide a copy of the rental agreement between the student and the property (in which the student is staying with) owner. Students need to have this Rental declaration form to send in as well.
Forms showing approved health insurance for the duration of the students stay and this health insurance should cover all co-pay or hospital stays. Finding the right type of health insurance for students can easily go to the University of Malta website to ensure that they are picking the right plan.
A health screening procedure will be done where students will need to have this health (chest x-ray) and tests completed before a 15 day arrival in Malta. This is just standard rules and procedure for all students However, returning students do not have to do this.
There is an application fee of just under 30 EUR for this application.
Renewal
The biggest piece of information when it comes to renewing either a visa, short-term or long-term is that the student has to provide up-to-date and within a 3 month time range, of their bank statements. The student cannot resubmit the same bank statements that they submitted a few months prior. This is strictly prohibited.
Along with a new and complete application form.
With renewal's this is a general check up where students will not have to send in the excess health information like they had to before. However, if they are being sponsored by an citizen that has property in Malta and that students is living on that property, there should be some sort of revised and renewed tenant rental agreement.
Identity Malta Has All Students Covered – The Website Walks Students Through Each Section
International students do not have anything to worry about, as long as, they have all of their official document and information available.
If a student has lost their E-Residence Permit or it was stolen, they have nothing to worry about. The Identity Malta website has a whole section dedicated to helping students who run into this problem, and it's simple, the permit will be replaced.
Also, if a student is having trouble with their visa, they can appeal. This option is readily available through the website as well.
Any international students that have disabilities, do not have to worry because they can receive an E-Residence Permit identification card as well with the available assistance where government officials will travel to the students house to take their passport photo and receive their signature.
International students will see that as long as they have the right application, and complete all of the blank fields, there will be no problem. While visa requirements can vary slightly from country to country, Malta has an excellent system to ensure students are received with the right health and legal information All student should use the contact information if they feel that they are unsure about any aspect of the application process.