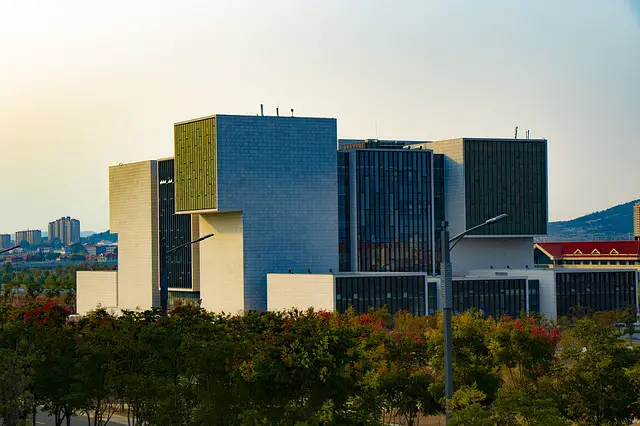 The University of Shandong has made the announcement about the CSC international full scholarships in China for Latinos, it is in the process of selecting winners. The Asia Excellence Award covers bachelor's, master's, and doctoral courses in various fields or areas on a full-time basis. It should be noted that this institution works in conjunction with the financing of the Ministry of Education of that nation.
This prestigious university has huge campuses and excellent research laboratories. By being part of it, young national and foreign students will receive the necessary tools to become the global leaders of tomorrow. Do not miss this opportunity to fulfill your academic and professional dreams in Asia through the full world scholarship program in China.
Study in Asia with all payment
Institutions where you will study:
Shandong University, China
Levels and study areas:
Undergraduate (Chinese).
Master (English and Chinese).
Ph.D. (English and Chinese).
Who can participate?:
International applicants who demonstrate academic excellence.
Scholarship endowment:
Shandong University will provide the following prizes to the students who are awarded scholarships in China:
Total exemption from university tuition.
Accommodation.
Health insurance.
Monthly stipend.
Conditions that must be met by participants:
Being a student of high academic level who registers a high school degree (baccalaureate), in addition to a bachelor's and master's degree will be required depending on the type of admission presented.
Be under 25 years of age before applying for the undergraduate scholarship, to apply to the master's program you must not exceed 35 years of age, likewise, for the doctorate course, be under 40 years of age.
Have perfect health.
Make your formal enrollment to any of the available full-time Bachelor's, Master's and Ph.D. courses through Shandong University's online entry system.
If you receive a scholarship other than the CSC, your offer will be rejected immediately.
For applicants to the undergraduate course, they must present a certificate of proficiency in the Chinese language, because said course is only taught in the aforementioned language. Candidates for the master's and doctoral program must submit the result obtained in the IELTS or TOEFL test referring to the English language .
Instructions to apply:
Transcripts and academic records.
Titles previously obtained.
Curriculum.
Application documents in Chinese or English language.
IELTS or TOEFL language certificate .
Personal statement, medical history.
Among others.
To learn more about Full International Scholarships for Hispanics and Latinos in China, visit the official website of Shandong University.
Deadline:
Until March 31, 2022
Page Link: