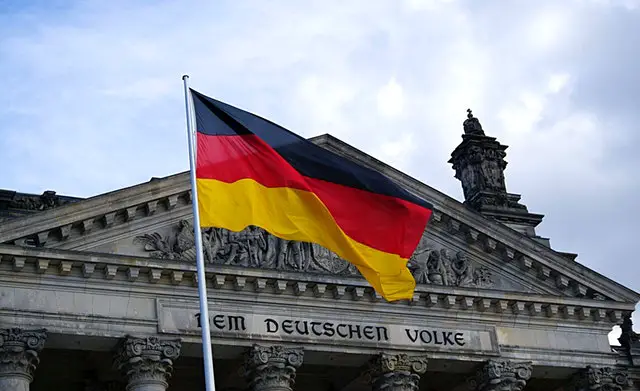 If you are a student of any field in the area of master's or doctorate and you want to realize your academic goals in Germany with all expenses paid, the Heinrich Böll Foundation will award you a full scholarship to study in Europe. This major fully funded project has the capacity to allocate 1,400 international scholarships.
The Heinrich Böll Foundation of Germany is one of the most famous scholarships of this European nation. It has the support of important national and international organizations due to the prestigious funding awards it offers to low-income students who come from abroad, allowing them to lighten the load and benefit from optimal training in the best possible conditions.
The main mission of the Heinrich Böll Foundation is to promote and encourage democracy, as well as defend human rights, among others. All fellows will be free to absorb knowledge without restriction. The student community from all over the globe is invited to participate in the selection process. It should be noted that these full scholarships in Germany for Latinos from the Heinrich Böll Foundation are awarded based on the level of academic excellence demonstrated by the applicant.
Study in Germany financed
Institutions where you will study:
Heinrich Böll Foundation, Germany .
Levels and study areas:
Master's and Ph.D. in any field available full-time.
Who can participate?:
All foreign students are allowed to apply for the world scholarship in Germany with all expenses paid.
Scholarship endowment:
The Heinrich Böll Foundation of Germany will allocate the following prizes to the selected students:
Fund of 1,200 euros per month, more than 100 euros of mobility allowance and a family allowance of 270 euros if necessary for doctoral scholarship holders.
Fund of 861 euros per month, plus a family allowance if necessary of 270 euros for master's scholarship holders.
Conditions that must be met by participants:
Be a foreign student who demonstrates high-level academic excellence.
Good grade history.
Have social commitment and interest in politics.
Identify with the objectives and missions of the Heinrich Böll Foundation.
Have a good command of the German language, it will be necessary to have a certificate that demonstrates your level in that language.
Submit a formal admission application through the online system of the Heinrich Böll Foundation for the full scholarship for a Master's or PhD in Germany.
Instructions to apply:
Transcripts and academic records.
Certified copy of your most recent university degree.
Student registration certificate.
German language proficiency certificate.
Third party reference about your social commitment (one to two pages).
University professor reference.
Copies of valid passport.
Curriculum.
Among others.
If you found it useful and want to know more about the Full International Scholarship for Latinos in Germany, please visit the official website of the Heinrich Böll Foundation. All students are allowed to apply.
Deadline:
Until March 1, 2022.
Page Link: