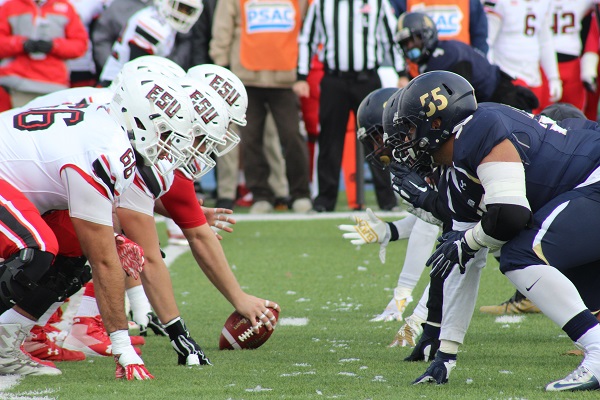 Sports are an integral aspect of high school life. Your sport requires a lot of practice, games, and matches, as well as a lot of hard work (s). Whether you're a football player, a tennis player, or a cross-country runner, you'll need to consider how you'll pay for college when the time comes. Athletic scholarships are one of the best ways for players to use their talent on the field to win money for college!
An athletic scholarship is a sum of money given to a student-athlete by the college athletic department. These athletic scholarships are given to students depending on their athletic ability and how they can contribute to the team. A coach selects who gets scholarships and how much money they get. Athletic scholarships are available to potential student-athletes from both the NCAA and the NAIA. Division 3 colleges of the NCAA, on the other hand, do not. Their scholarships are typically obtained from sources other than the athletic department.
Athletic scholarships come in two varieties: full and partial. Some collegiate teams exclusively give full ride scholarships, referred to as head count sports, while others offer both full and half scholarships, referred to as equivalency sports. Head count sports can only award full scholarships to a limited number of team members. Equivalent sports can grant full scholarships, as well as divide full scholarships into partial scholarships and distribute athletic scholarships to additional team members. If you plan on using a sports scholarship to help pay for college, keep in mind that competition for scholarships is fierce—and there are very few "full rides." Most scholarships only pay a portion of college expenses and must be renewed on a yearly basis. If you are injured or otherwise ineligible to compete, the financial aid office has the authority to reduce or revoke your sports scholarship.
Also, make certain that you understand the requirements of participating in competitive collegiate sports. You won't have much time for socializing, travel (unless with your team), extracurricular activities, or other college-life experiences. And, despite your best efforts, you may not be able to spend as much time on the field as you would like Whether or whether you can obtain a full or partial sports scholarship is determined by various factors, including your sport, athletic abilities, academic prospects, and the availability of scholarship money on the team.
The National Collegiate Sports Association (NCAA) regulates and manages athletic scholarship distribution at the majority of universities. Another organization, the National Association of Intercollegiate Athletics (NAIA), which holds national championships in 13 sports, has about 300 minor colleges as members. A sports scholarship is a type of recognition award given to students that excel in their sport. From 2018 to 2019, varsity athletic programs at colleges in the United States awarded about $4.1 billion in athletic scholarships. Athletic scholarships are intended to help defray the costs of a college education. They also assist schools in recruiting athletes for their sports teams.
Benefits of Athletic Scholarships
Since the inception of sports grants-in-aid, the advantages of earning an athletic scholarship from a university or institution have grown dramatically. The guidelines of the National Collegiate Athletic Association (NCAA) give member institutions the authority to offer athletic scholarships to prospective student-athletes based on their athletic and academic ability.
Aside from their love of the sport, student-athletes receive scholarships to attend university and earn a degree. Because only a small number of college athletes continue to play professional sports, many athletes broaden their portfolio. Although pursuing a dream is crucial, student-athletes can perform and study – it's entirely possible. They can also pursue a degree in a sports-related field such as coaching, athletic administration, or physical therapy. Regardless, sports scholarships allow boys and girls to play for a prestigious team, maybe go pro, and acquire a degree without incurring financial obligations.
Affordability. A bachelor's degree can be an expensive endeavor. According to the most recent NCES data, the average cost for new undergrads living on campus at a public university is $24,900. It is higher in for-profit private schools ($33,200) and private nonprofit schools ($51,900). You may be able to combine a sports scholarship with other types of aid, such as government grants. Athletic scholarships, unlike other types of financial help, do not have to be repaid. Students are eligible for their scholarship as long as they retain their eligibility – which is usually based on criteria such as academic performance or enrollment in a certain program. Athletic scholarships are financial aid with no strings attached. They help with tuition expenditures, which account for the majority of students' financial needs. They can also be combined with other types of financial aid to make a comprehensive package of student support.
Academic Factor:  An athletic scholarship allows students who compete in sports to attend a higher education school and eventually receive a degree. The value of this education varies widely, ranging from the approximately $37,000 yearly cost of enrollment at private colleges (in 2001) to the lower tuition costs at public institutions. The intrinsic value of a postsecondary education has been disputed in relation to the money generated by major collegiate sports and the ever-increasing compensation of head coaches  Participation in a sport should be approached by the university as inherently developmental: the values acquired through engaging in athletic activities should be consistent with values learned in the academic curriculum and should primarily be aimed at maximizing the development of students. Thus, involvement in athletics is a reward in and of itself, as people grow as a result of the experience.  Student athletes' admissions advantages have grown dramatically over time. With the rising importance placed on athletic ability in the admissions process, universities have increased their resources for assisting at-risk students. Most member institutions now have an academic assistance center that focuses on student athlete retention through academic eligibility requirements established by member schools and the NCAA. Riding the bench is an unwritten rule in college sports. Many four-year players do not enter the regular playing rotation until their junior year.
However,student athletes are expected to be team contributors from the minute they sign on to play. Many athletes receive regional and national prizes in competition, further attracting the interest of coaches and scouts at higher levels. Student athletes begin their collegiate athletics careers , where they can acquire an education while also establishing a case to play at the NCAA level.
Receiving an athletic scholarship represents a dedication to education. The majority of student athletes graduate with an associate's degree in their chosen field of study. When students enter a four-year college or university with an associate's degree, they demonstrate a commitment to their study. Finishing courses saves student athletes time (and money) when it comes to taking classes after they transfer. The future may be uncertain, but students should always have access to a high-quality education. 
Student-athletes in intercollegiate teams have access to institutionally provided medical resources. Team doctors and certified athletic trainers are common in sports medicine and athletic training departments. The variety of available resources includes everything from surgery to ankle taping. The primary focus of sports medicine is injury prevention and rehabilitation.
A head-count sports athletic scholarship permits the institution to fund the cost of residence throughout the student athletes' years of eligibility. Residential requirements in higher education vary greatly, ranging from mandated dormitory requirements to off-campus housing assistance. Each university has a different philosophy about residential education, ranging from a strong emphasis (required residency requirements) to commuter campuses. In the early 1980s, the NCAA prohibited student athletes from using sports dormitories. As a result, student athletes and their peers form a more integrated campus community.
Ultimately, the purpose is to develop student athletes in all aspects of their college experience. Career development is one of the most popular aspects of the Life Skills framework. Most student athletes prepare for interviews and job fairs by working with the university career center and taking advantage of career counselors and software products made accessible to them through the program. In an effort to place senior student-athletes in productive and gratifying areas of work, some colleges distribute booklets to alumni including senior student-athlete resumes.
In addition to athletic scholarships, student-athletes receive competition and practice equipment, coaches who specialize in strength development and cardiovascular conditioning, athletic department staff who market teams and individuals, and media relations staff who work with local, national, and sometimes international media.
Eligibility for Athletic Scholarship
The following NCAA academic standards are in effect for all prospective student-athletes who seek to acquire an athletic scholarship to play in NCAA Division 1 sports. Similarly, 99 percent of student-athletes who meet NCAA academic eligibility requirements for D1 athletics will also meet NCAA academic eligibility standards at lower division levels.
You must graduate high school.
You must complete 16 NCAA-approved core courses.
You must complete 10 core courses before your seventh semester (senior year), including seven in English, math or natural/physical science. Once you begin your seventh semester, you may not repeat or replace any of those 10 courses to improve your core-course GPA.
You must earn at least a 2.3 GPA in your core courses that are outlined the NCAA academic requirements.
You must earn an SAT combined score or ACT sum score matching your core-course GPA on the NCAA sliding scale for Division 1, which balances your test score and core-course GPA.
NCAA Division 1 core course requirements:
Four years of English
Three years of math (Algebra 1 or higher)
Two years of natural/physical science (including one year of lab science if your high school offers it)
One additional year of English, math or natural/physical science
Two years of social science
Four additional years of English, math, natural/physical science, social science, foreign language, comparative religion or philosophy
NCAA Division 2 core course requirements:
Three years of English
Two years of math (Algebra 1 or higher)
Two years of natural or physical science (including one years of lab science if your high school offers it)
Three additional years of English, math or natural/physical science
Two years of social science
Four additional years of English, math, natural/physical science, social science, foreign language, comparative religion or philosophy
STUDENT ATHLETES CAN APPLY FOR ATHLETIC SCHOLARSHIPS
1. Foot Locker Scholar Athletes Program
The Foot Locker Scholar Athletes program recognizes student-athletes who have high academic ability as well as strong leadership qualities in sports, schools, and communities. We want to hear how you've used the talents you've developed in the locker room to make a powerful, positive influence on the lives of those around you, whether you're the leading scorer or the most passionate team member. Twenty Foot Locker Scholar Athletes will each receive a $20,000 college scholarship for their achievements in school, sports, and communities. Throughout the winner's four-year academic career, the scholarship will be granted in four equal annual instalments of $5,000
Requirements for Eligibility
1. Minimum GPA of 3.0
2. You must be a senior in high school right now.
3. The award is applicable to the following types of institutions: four-year colleges
4. The award is only open to nationals of the United States.
5. Only Canadian nationals are eligible for the award.
6. The award is open to nationals of nations other than the United States and Canada.
Application Prerequisites
1. The application form is required.
2. An interview is required.
3. An essay is necessary.
4. Recommendations or references must be provided.
2. Big Sun Scholarship
Big Sun Athletic Organization is committed to giving young athletes the opportunity to study and flourish. In our community, we are building programs in various sports to keep our youngsters interested, healthy, and to teach them the value of collaboration.
"The BigSun Organization is happy to be able to help young athletes achieve in their academic pursuits," according to their website. They are presenting the BigSun Scholarship to deserving student athletes in any sport.
Big Sun Scholarship 2022 Eligibility
All high school seniors and college student-athletes are eligible to apply. What's the best part? You can apply for the BigSun 2022 Scholarship regardless of your sport.
How to Submit an Application for the Big Sun Scholarship
* Please provide a short text (500-1000 words) in response to the following questions:
1. How did your involvement in athletics during high school influence you?
2. Has your participation had an impact on your professional goals?
3. Has your participation changed the way you interact with your family?
Essays should be forwarded to [email protected].
Grants are important. Read this to know more about grants Why Do Students Need to Apply For Grants?
3. Mike Frick Memorial Baseball Scholarship Fund was founded in remembrance of Mike, who was an outstanding baseball player while he was still living. The program was established in 2004 to help student athletes who want to attend college and play baseball at the same time.
Eligibility Requirements
Age/Grade Level:
Applicant must be a graduating high school senior.
Minimum GPA:
2.50
Financial Need:
Not Required
School:
Applicants must be a student from Buena High School, Foothill Technology High School, or Ventura High School.
Athletics:
The awardee must be involved in the baseball program at any public high school in the city of Ventura, CA and who will continue to play baseball in college.
Application Details
Transcript:
Required
Resume/Activity List:
Not required
Essay:
Applicant must write an essay of 500 to 700 words on your chosen topic.
Recommendation Letters:
Applicants must submit two letters of recommendation where at least one from current faculty, both signed and dated within six months of the application deadline, and neither from a relative.
Other Materials:
Applicant must submit their completed 2016 VCCF Financial Aid Worksheet.
4.The Ramblers Scholarship: They provide financial assistance to student athletes pursuing an undergraduate degree in the United States who identify as lesbian, gay, bisexual, transgender, queer, or intersex (LGBTQI) or who are demonstrably and committed allies of this community. Five (5) brief essays and two (2) letters of recommendation are also required.
The application process entails:
Completed application form
Five (5) brief essays
Two (2) letters of recommendation
List of relevant honors and extracurricular activities
Copy of transcripts
An eligible applicant is:
An athlete (all sports and athletic activities qualify);
An open and self-identified lesbian, gay, bisexual, transgender, queer, or intersex person; or a demonstrated and committed ally;
A graduating high school student who plans to attend a recognized undergraduate college or university in the United States OR is an already matriculated US undergraduate college student; and
Between the age of 15- and 22-years-old (depending on age at time of high school graduation)
Do you know the difference between grants and scholarship? Check this out What Are Strategic Opportunity Grants & Scholarships
5. Coach Wade Pittsford Scholarship
The Coach Wade Pittsford Scholarship was created in honour of Coach Wade Pittsford and is awarded to Bovie High School graduates. More than $6.5 million has been invested in scholarship awards by the Austin Community Foundation. The honor is given to graduating seniors from Bowie High School who are active football and basketball players. Furthermore, all applicants must demonstrate exceptional success in the field. The scholarship promotes sportsmanship, attitude, leadership ability, and dedication among students.
The scholarship amounts range from $500 to $1000 and are available to any number of candidates. The grants are not renewed.
Criteria for Eligibility
1. An applicant must be a Brownie High School graduating senior.
2. A student should have participated on a football or basketball team and have a track record of success.
3. A beneficiary will be chosen based on their GPA, years of football or basketball team participation, attitude, leadership, and other factors.
In conclusion, athletic scholarships enable pupils to seamlessly mix their academic program with their training and games. Athletes play a significant role since they represent the university in college championships.
Overall, each university is designed to assist student-athletes in balancing their studies and athletics by ensuring an orderly method of operation. The educational system is meant to help student-athletes flourish intellectually as well as athletically.
This is important for you. Check it out How To Find The Right Scholarship For Your Field