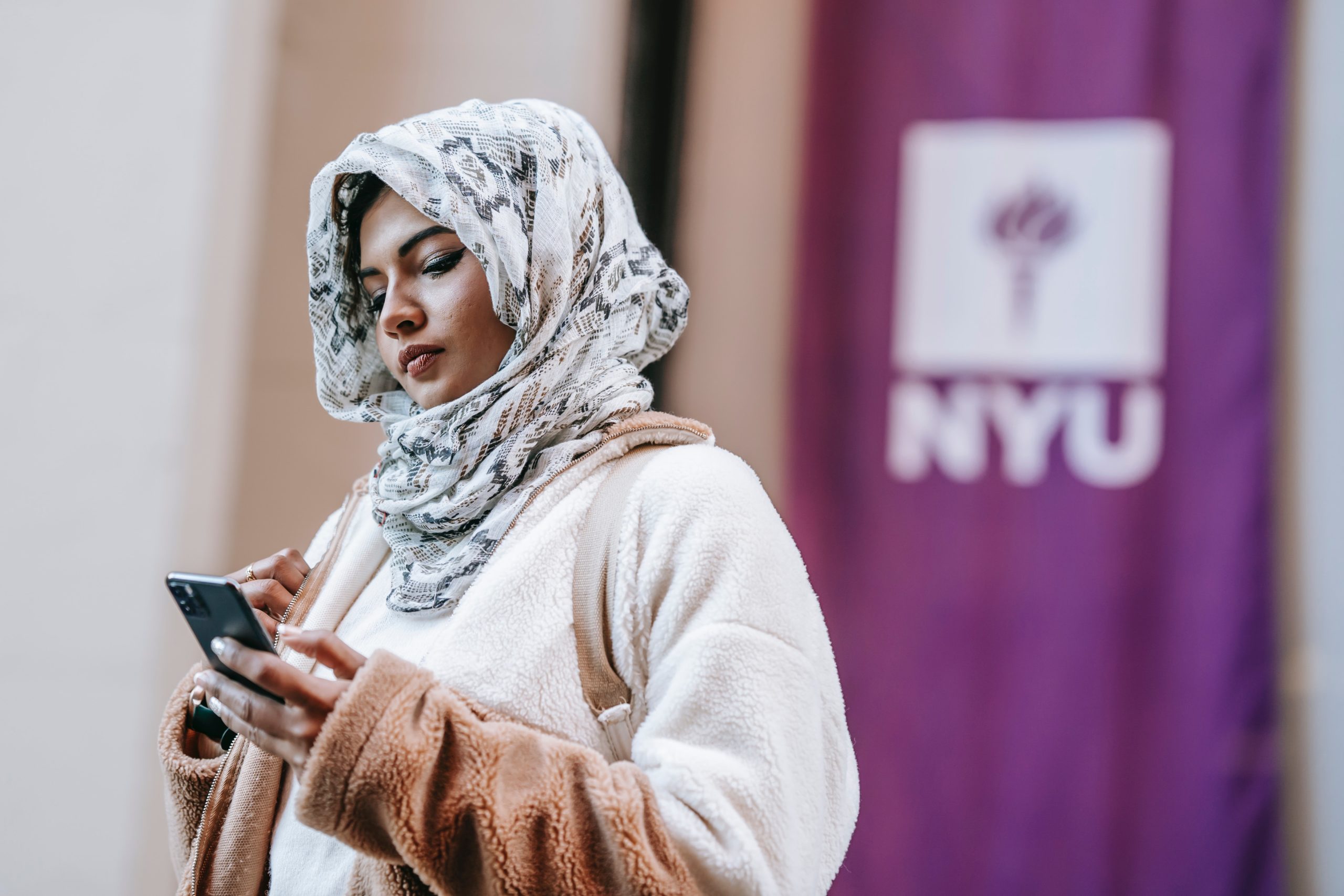 Students may have the knowledge and guided outlines to search for certain specific scholarships that fit within their own criteria, but what about grants? First off, grants are an interesting and easily accessible option for students who wish to be awarded funding money but do not wish to pay any back. Yes, scholarships are the same way but grants tend to lend more money within the double thousands than scholarship awards.
Finding out the tricks to applying for the various grants available and uncovering even more grants available to students that don't follow a specific requirement section all in the name of a higher education.
First, What is a Grant?
Grants are nearly always gifted from a state's government or a countries government. Matter of fact, there are 4 separate types of grants that students or adults headed back to college can look for when they begin their scholarship search. Grants are free financial aid packets or subsidesaid amounts of funding that a student can use to pay off tuition, living expenses, or any other extra university institution costs that come up. Federal and state governments (United States, for example) commonly fund what are known as student grants, which are typically based on things like economic need, ability to pay, student status and academic requirements.
Federal Pell Grant (Governement)
Pass-through Grant
Continuation Grant
Competitive Grant
A grant is a funding ability for a student to start off on the right foot when it comes to funding their higher education. For example, their are private grants that may only be available to Californian students who reside and are a resident of California. These are considered private state grants, because each state in the United States does have their own grants available. These grants can be researched and applied through state government websites.
Why Should Students Apply for a Grant?
Well, the big upside to applying for a grant is that student's do not need to pay any grant money back. Instead of operating like a student loan, grants are solely available for individuals who need economic and financial help. Grants are considered free university money.
Applying for a grant can be considerably easier than applying and submitting a scholarship. This is because, a grant solely asks for basic information and income information. What a student is majoring in within what field study does not matter in the slightest.
Grants may be one of the best ways to help students to pay for all education expenses. Whther it's full tuition expenses that are covered or partial, any type of funding can come in handy if a families income is considerably lower than the national average.
It should be noted that students who come from wealthy families will not be cleared to receive a grant, a grant is reserved for low income students and families that deserve a chance at an ivy league education.
Ivy League Univerisities
Now, for a student to attend an Ivy League Univeristy just from sheer hard work and excelled academic success, a student will need $60,000 up front just for the first year. And $60,000 is on the lower side of the tuition scale, this is where government grants will come in to ensure either a two year or four year duration receives a percentage of funding to cover a substantial amount of tuition.
Ivy league colleges respond very well to receiving grants more so than scholarships. This is based on the fact that grants are government based which presents enough evidence that "yes this funding is real and accredited," which scholarships from private sponsors could be considered questionable.
State College Grants
College grants which are offers from colleges
The Pros of Grants
What are the pros to grants, that haven't already been stated above?
Grants are solely available based on fincial needs, never merit.
Obtaining more than one grant is highly probable.
Applications for grants is one of the simpliest forms out there.
The Cons of Grants
Grants may only be partial coverage instead of full coverage for tutition or fees.
Individuals will find out that if they don't live in a certain area they may not be suitable for a specific grant. Always check out the governement grants from the state a student is native to beforehand.
There are fewer grants than scholarships out there. Depends on the area and specific regulations as well.
How To Apply For a Grant (With Exmaples)
There are multiple websites that show how to apply for a grant, but let's aim for specific grants such as state or college grants and what requirements they have:
Expected Family Contribution – factors in a family's taxes and untaxed income, assets, and benefits (such as unemployment or Social Security). A family size and the number of family members who will attend college during the year are also considered. Normally, the lower the EFC, the more financial aid a student will be able and eligible to receive.
Iraq and Afghanistan Service Grants – available to students whose parent or guardian died as a result of military service after September 11, 2001, in Iraq or Afghanistan and meet other eligibility requirements. This is a specfic child of a military member (similar to the G.I. grant that is available to individuals who are children of individuals who are or were active military personnel).
Academic Competitiveness Grant – this competitive grants is onle available to first and second-year students who are located at participating accredited universities, or postsecondary institutions. This is based on the grants best way to recognize the academic achievements in the form of a monetary award so that students could continue fowared with their higher education pursuit of a degree. This grant program is restricted solely for students who complete what is known as a rigorous secondary school program, which is recognized as the completion of a minimum number of credits in Math, English, Science, History, and at least one foreign language credit.
National Science and Mathematics Access to Retain Talent Grant – Solely for 3rd and 4th year undergraduate students who are otherwise unable to fully fund their higher 4-year education duration. Another name for this grant and it will probably be mroe recoginied is SMART. These SMART grants are only for students who are concentrating on subjects and degree programs. Only sutdents pursuing degrees in mathematics, computer sciences, life sciences such as biology, chemistry or physics, certain liberal arts majors, and engineering.
New York Tuition Assistance Program – offers up to $5,000 in assistance per school year, available to only New York residents who are current undergraduate students. The specific requirements are for high school graduates with a qualifying G.P.A. of 3.5 or higher.
Wisconsin Higher Educational Aids Board – This Education Grant is for students who are attending any state university, Wisconsin Technical School campuses and certain tribal schools. Only individuals who possess a high school diploma, or are enrolling in an undergraduate four-year institution or approved technical college, and have completed the FAFSA while qualifying.
Finanaical Aid – Yes, finicial aid is even considered a grant since it is a supplemental amount of income that can be used to pay off any tutition fees that can not be paid of directly from the student or their family.
Federal Supplemental Educational Opportunity Grant – For this grant, students may be able to receive up to $4,000. This amount comes from the U.S. Department of Education and availablility also depends on the school being attended.
The best way to apply for a grant is to read through the requirements and see as a student if you fit among the qualifications. For example, if an undergraduate student is applying for a doctorate grant, that student will not receive that grant funding because simply they are not a qualifying doctorate student.
Step 1. Register Online
Oddly enough this is a big step that students don't believe they will need to take, paper forms to send in via post is not really a productive way anymore. Register online to start filling out a grant.
Step 2. Fill Out Basic But Correct Personal Information
Do not use an alias or a nickname while filling out a grant application. The proper correct information to use is full name, birthdate, country, state, and family income. These are essential and must be correct or else the application will be revoked, ignored, or tossed.
Step 3. Review the Information Filled In
The first official review a student should conduct after filling out all of the blanks that are on the grant application form. There will be two sets of reviews needed to ensure everything is filled out (nothing should be left blank) and correct.
Step 4. Quality Control Overview
Quality control is either one more look over or several to ensure everything is presented properly.
Step 5. Submit
After everything is officially ready to go, the application will be submitted via a website online portal and a student will either receive a confirmation number or a confirmation email stating that their application has been sent in.
For a lot of students they can find that reviewing over and over their application cdan become daunting and irritating, but it is necessary if a student wishes to submit there best and accurate application.
Top Things to Remember When Applying for a College Grant if a Foreign Student
1.) Apply with the native country the student is from, this way all the identification such as passport, green card, and national identity cards can be ready and used to complete a college grant.
2.) For example, school grants of Uganda – Offered is International Grants Supporting Educational Projects with Uganda. Search for the country a student currently lives in when searching for college grants.
3.) If applying to another country, look for educational grants that are not necessarily for citizens or native of a certain country. Many countries offer grants to international students who wish to study abroad.
4.) Search for Global Grants
5.) Always become a registered member if a grant requires it. This not only allows international students to have a better chance at winning that grant. But also, this allows international students to become part of a work-study program.
6.) International students can also search for Humanitarian Projects that provide sustainable, measurable outcomes
that address real community needs. Community grants is what students should look for.
7.) International students should also look for Grants for International NonProfits. Many grants are available to study in the U.S.A., Canada, Israel, Mexico, India, China, Japan, Russia, Australia, Austria, United Kingdom, Finland, Iceland, and more.
8.) Another example of an international grant is the Travel Grants Avilable for Artists From Abroad to Perform in Germany. Students can search for more travel grants that are readily available, however, this German based travel grant is one of the highest regarded ones.
9.) Always search for the top international grants for the next occurring school year, in this case look for international grants for 2022.
10.) Another grant to look into would be the Current Call for Proposals for Developing Countries 2021/2022 now, 2022/2023.
11.) Finding development grants for developing countries will not only cover a great portion of a college tuition but will allow the student to become involved in the community and continued development of that country and region.
12.) A few of these developmental grants would be: African Doctoral Dissertation Research Fellowship, Africa Digital Rights Fund Grants, Africa Online Safety Fund Grants, Africa Grantmakers' Affinity Group -AGAG, AERC Call for Research Proposals, Advancing Women Empowerment Fund Grants for Women Entrepreneurs, African-German Youth Initiative Innovation Fund, Climate Change Champions Grants for South African CSOs, Challenge Fund for Youth Employment in Sudan, Challenge Fund for Youth Employment in Kenya, Challenge Fund for Youth Employment in Uganda, Cartier Women Grants and Support for Female Entrepreneurs Worldwide, Coca-Cola Foundation Grants, Climate Bridge Fund for NGO's in Bangladesh, Elizabeth Neuffer Foundatoin Grant, Equal Rights Trust Funding for Equality Laws, Global Youth Empowerment Fund Grants, Google Grants for Women Empowerment Projects, Grant Competition for Peacebuilding Projects, Global Road Safety Grants, and many many more.
Why Are Their More Scholarships Than Grants
Well, that is actually starting to change as more developing countries are inviting new students to help educate not only the countries education system but to bring more acknowledgment and educational advances to a once impoverished area. Because all countries no matter developmental or not deserve to bring the best education to their young students.
There are far more grants available now than there was five years ago, Uganda and Africa have added hundred's of more opportunities for their own native students to receive full tuition college coverage at top international universities.
Why Should a Student Choose a Grant Over a Scholarship?
A few reasons have been pointed towards the advantages a grant can trump over a scholarship. Grants can be applied toa 4-year college term and spread an even amount of say $10,000 to cover tuition fees per year. These long payment durations have become a big reason why grants can override scholarships. This is also a big reason why students should know more about applying for a grant or several grants. Some students have found that when they secure three grants, this can pay off either the majority if not all of their tuition.
Grants Helps Students To Avoid Loans
No students really wants to apply for a student loan, because student loans have a set time frame for when a student will have to start paying back with interest based on how much borrowed. Grants can help students with 50% or partial amounts when it comes to their college tuition. This is all with not needing to pay back any amount, grants are given out to students who come from a low income family structure. Grants are perfect for international students who do not want to deal with paying any extreme student loans especially when traveling abroad is involved.
In the real world, grants are favored over scholarships and student loans. Because grants allow impoverished students to receive an ivy league education. Or allows adults to continue their higher education at a world renowned institution. Researching for grants requires a lot of details to read through and understand, each student will need to really read through the qualifications and requirements required for the grants they are looking through. Governement grants can come in two separate qualifying fields, for citizens of a certain country and international students that a certain country wants to bring into their country.
Plan a Project to Receive a Grant
A lot of perspective students will create a project plan or create an idea that would require grant funding. This is another way to receive grant funding to fuel and pay off a higher education. This is how teachers who wish to excel towards a doctorate degree can create a program that would need to be grant funded to build a great foundation base. This way the program can start to gain ground and start involving other students who wish to be part of the program. But this is an excellent way for teachers to extend their higher education, which other students can attempt as well.