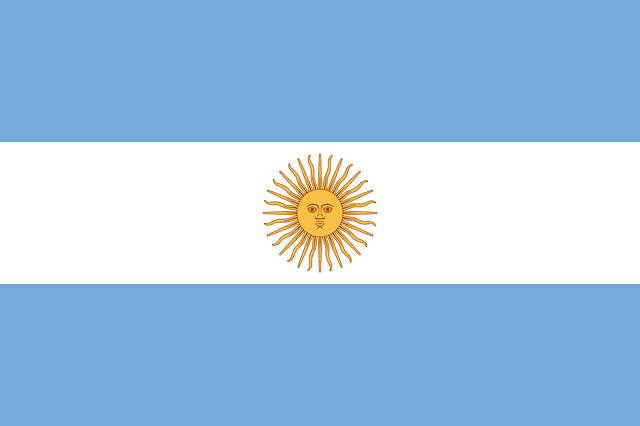 We will look at what type of scholarships are available in Argentina and what each scholarship holds reward wise.
Some of the top international scholarships available to international students who wish to study in Argentina consist of:
Organization of American States (OAS) Scholarship Program – Undergraduate – This scholarship can be renewed for up to two years, where $10,000 is awarded to come to a two-year total of $20,000. Students must be participating in studies about Argentina.
Organization of American States (OAS) Scholarship – Graduate Studies or Research – Up to $10,000 per year for a total of two years. For international students who are pursuing a Master's or a Ph.D. degree.
In-Region Scholarship at the National University of San Juan in Argentina – Students will receive health insurance and a monthly allowance upon being chosen as recipients of this scholarship. Awarded to students that are pursuing a Master's or a Ph.D. degree.
University of Buenos Aires (UBA) International Scholarships – Up to $2,000 of more per awarded student. Available for Italian, Mexican, and Chinese students.
Kleinhans Fellowship for Community Forestry Research – up to $20,000 for two years of academic study. Open to students who are working towards their Master's – Ph.D. level degrees.
More international scholarships that are less than $10,000 in reward are:
The Mente Argentina (MA) Scholarship Program: students must have the eligible background and financial need to want to study in Argentina.
Coca-Cola Scholars Foundation: All senior high school students from Argentina are eligible to apply.
Castaneda Partnership Scholarship – merit and financial need-based scholarship to help assist students in Argentina.
The best thing about studying in Argentina is that tuition is free for associate and some bachelor programs. Students may end up paying very low fees for textbooks, equipment, and computers when it comes to advancing within their study field.
Luckily, even private colleges in the country as extremely affordable. Where an amount of $5,000 will cover the entire tuition, room and boarding, as well as health insurance needed for that academic year.
Private University Scholarships:
International Student Financial Aid Scholarship a.k.a. ERSU scholarships: these are merit scholarships as well as financial struggle-based awards.
SABE: San Andrés Building Excellence" scholarship: – happens to award both full tuition and 50% tuition coverage to students who are in the Program in Latin American Studies.
Financial Support – University of Belgrano: Allows students who are facing financial difficultly to apply to become recipients of $5,000 or more to pay for all tuition costs.
As one can tell, above shows the varied difference between public and private scholarship opportunities. For public institutions in Argentina, students will be able to receive monthly allowance or full health insurance coverage. This is because public universities in Argentina are free of tuition costs.
Private institutions in Argentina are not a free tuition-based program, instead private schools to require at least $5,000 for a student to be registered and attend full-time, and on campus. Nevertheless, private university scholarships do provide mostly full-tuition coverage or over 50% tuition coverage. International students will find that the country of Argentina puts education first above all else.