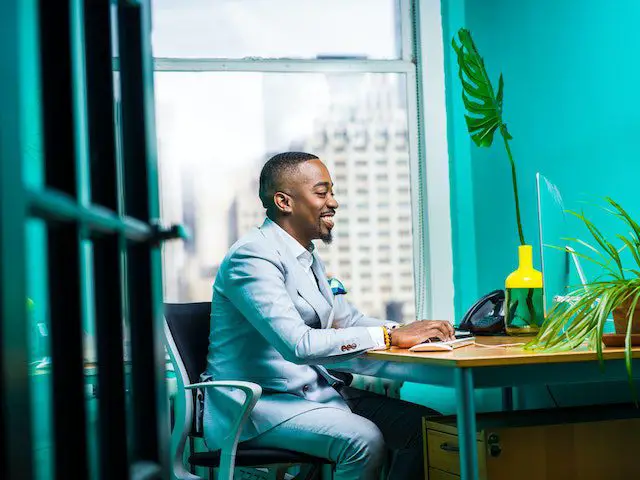 Business administration is the oversight and direction of a company, corporation, or other business or organization. This duty includes taking care of the organization's day-to-day operations as well as planning for and carrying out the organization's future goals and endeavors. A business administrator's duties and responsibilities may include, but are not limited to, the following: hiring and supervising employees, handling the company's finances, presiding over meetings, fostering positive public relations, negotiating, and so on. In addition to overseeing and managing the company's finances, accounting, and marketing operations, business management also include the management and administration of all customer-facing aspects of the firm.
Business management is one of the most promising main career options alongside more conventional ones like engineering and medicine. To succeed in the business administration field, you should aim on earning a relevant degree. Typically, a BBA degree requires four years of study, with the first two years dedicated to general education and the remaining two to concentrations in either management or finance or marketing or human resources.
Investment from private businesses is crucial to the growth of any economy. Businesses are responsible for both providing a means of livelihood (through the creation of new positions) and satisfying consumer demands (through the distribution of products and services). A company's success and growth depend on the efforts of its employees, who are responsible for handling all aspects of the business, from sales and HR to finance and operations and customer service.
One's options for learning more, climbing the career ladder, and making a solid living are practically limitless with a degree in business administration. In this article, you will learn seven convincing reasons why you should get a degree in business administration.
1. High Chances of Employability: One of the most powerful arguments in favor of studying this area of study at the collegiate level is the fact that obtaining a degree in business administration will prepare you for a wide variety of careers. In business administration, you master all the business foundations, consequently enabling you to gain a job in different industries, including but not limited to management, finance, human resources, marketing, sales, and customer relations.
This is an excellent choice for you to consider making if you want to embark on a professional path that will make it less difficult for you to find work after you earn your degree. Not to mention the fact that there are a lot of opportunities. Whether you'd prefer to stay nearby or are interested in transferring across the country or even across the globe, business graduates tend to have little trouble getting work after completing their education.
You can increase your employability even further by earning a master's degree or taking part in other sorts of educational programs. This will make you more marketable to potential employers. You also have the option of beginning from scratch with your very own business venture.
2. Increased Networking Skills: The ability to network with people is crucial for success in business administration. An exceptional networking skill allows a business manager to meet new people, interact with them, and make a great impression on them in order to gain new clients, investors, and customers for the firm. Anyone with the skills to meet and connect with new people can achieve this goal.
The term "networking" refers to the practice of establishing and maintaining productive relationships with others for the purpose of maximizing individual and group success. Those who study business administration will learn about networking, which is the term used to describe the practice of building professional relationships. Therefore, having this information will serve you well no matter where your future takes you.
Learning how to listen attentively and interpret others' body language are two skills that should be emphasized in any business curriculum. And when you stop to consider it, they are the kinds of abilities that will benefit you not just in the workplace, but in all the relationships you build throughout the course of your life. Please remember this.
Top Read;  Study at Stanford University: Admission Requirements, Courses Offered, Tuition Fee, Ranking
3. Leadership Skills: There will never be a time when there is not a demand for talented leaders in the corporate sector. This is due to the high degree of rivalry that exists in this area. Studying business administration equips students with a wide variety of skills, and leadership is one of those skills. It is essential to achievement for a business or organization to be able to inspire the efforts of other people to contribute to the growth of the enterprise. You will be able to effectively communicate, employ critical thinking when assessing and addressing a variety of business concerns, relate global and financial issues to the organization that you work for, and much more if you earn a Bachelor of Business Administration degree. As a result of the extensive training that a company administrator receives in order to develop powerful networking abilities, which are relevant in this setting, they are able to be outstanding members of a team. It assists you in developing and improving your leadership skills, which should be well honed and used when the occasion calls for it.
When it comes time to look for a job after you graduate, having a degree in business administration will equip you with substantial leadership qualities that will set you apart from other candidates and give you an advantage over them. Even though not everyone has what it takes to be a leader, earning a degree in business administration will undoubtedly give you an advantage in this field by teaching you skills such as networking and leadership that should be honed and used when necessary. This is because these skills should be utilized when necessary.
4. High Salary Reward: Many students who graduate with a Bachelor of Business Administration (BB) or Bachelor of Science in Business Administration (BSBA) degree begin their careers with earnings that are much higher than the usual average salary. Earning more money is almost surely going to be achievable for you if you locate a career as a business administrator in any company, enterprise, corporation, or organization. Because of the consistent interest and strong demand shown by businesses for the services that these specialists can give, those employers are happy to pay them a competitive wage for those services.
It's possible that people who are worried about graduating with a mound of student loan debt and nervous about their ability to find work and pay it off will find this new development to be incredibly helpful. When everything is taken into account, earning a degree in business can not only help you advance your career but also offer you with one of the best returns on your investment.
5. Self Employement Sustainability: The high demand for MBA programs is often driven by those who want to learn how to become business owners and entrepreneurs. These people are interested in learning the basics of entrepreneurship. They have a fantastic idea and are eager to find out more about implementation. If you're interested in learning how the market works and engaging with people, a career in business administration is the way to go. This is one way in which earning a BA can set you on the path to running a prosperous company. You will have the knowledge to spend money wisely, both in terms of where it is spent and whether or not it is considered wasteful. If you are ever in a position of financial responsibility, you will learn to respect and responsibly manage money and acquire the skills necessary to do so.
You will have the skills necessary to launch a successful business venture on your own. Learning to budget wisely, creating a detailed business strategy, and networking to build a clientele are all examples of these transferable talents. In addition, you'll be free to seek out potential clients independently. Whether your ultimate goal is to lead a multimillion-dollar corporation or to work as a freelancer, earning a business degree is a great way to set yourself on the road to autonomy. This is due to the fact that laying the groundwork for financial independence through a degree in business is an excellent first step. This is important to keep in mind whether your long-term goal is to manage a large company or to strike out on your own as a freelancer.
Read also;Top 15 Harvard Scholarships List for International and African Students
6. Helps you to be practical: Earning a business administration degree will equip you with marketable skills that are in great demand, and as a result, you may expect to get a job with relative ease after graduation. Earning a bachelor's degree in business administration will equip you with marketable skills that are essential in any field. Regardless of what line of work you end yourself in after graduation, the knowledge and abilities you acquire in a business administration program will serve you well. You can use these abilities in virtually any career related to business.
Employers and recruiters will see you favorably if you can prove that you possess the aforementioned skill sets. If you structure your studies around real-world scenarios, you'll learn to critically assess them from a business viewpoint.
Completing a degree program in business can provide the ideal combination of theoretical knowledge and hands-on experience. The majority of your time will be spent getting your hands dirty and putting the theory into practice, with the remaining half spent reading up on different models and ideas. If you get into a reputable business school with established ties to local businesses, this will be the case much more so. If you attend this institution, you may have access to great internship and other practical experience opportunities that will set you apart from other graduates when you enter the job market after graduation.
7. Enhances Team Playing Spirit: Teamwork and consensus are crucial. By participating in a team-based learning environment, you will develop the abilities essential to perform effectively in a team, learn how to get the most out of your team's interactions, and figure out where on the team you fit best. In order to achieve the targets you've set for yourself and your company, you'll need to collaborate with your coworkers. It's what people mean when they talk about "teamwork." Right now, you can choose to take on the role of leader or follower. An education in business administration will provide you with the tools you need to understand the significance of each team member's contribution. You'll get an understanding of the tasks performed by administrative groups in a business setting and learn to identify the features shared by high-performing groups.
Moreover, you'll have the organizational skills to handle the myriad of administrative tasks that come up during the course of a typical professional team project. You'll also be able to contribute to a group effort and achieve shared goals. Earning a degree in business administration will help you gain these abilities and open doors to numerous employment possibilities.
Read also; Best Architecture Scholarships Around the World for International Students
There are several practical advantages to earning a business administration degree. If you're dedicated and willing to put in the time, a degree in business administration can help you reach your professional and personal goals. Naturally, you'll think about the perks and cons of each potential career route when you're weighing your options.
Even if you're more interested in something else right now, it's in your best interest to get a business degree so that you can have more options in the future. Finishing a business degree program will make you feel like you can take on the world. The reason for this is that the knowledge and abilities you will gain there are highly portable.
We're confident that we've covered some of the most important advantages, which certainly outweigh the minuscule number of disadvantages that have been raised. One of the toughest things about working in the business world is overcoming the intense competition.