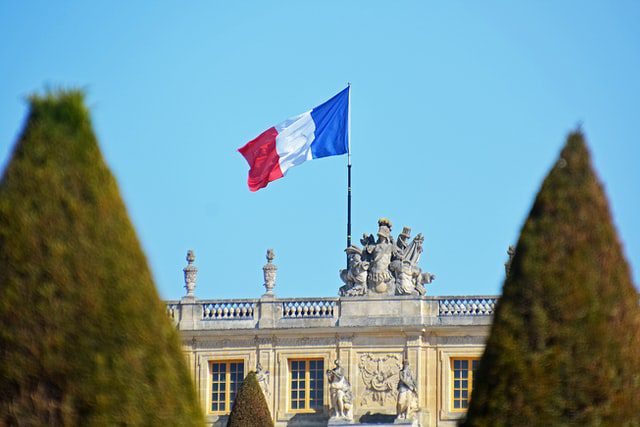 Students from throughout the world have numerous reasons to consider studying in France. Campus France estimates that 358,000 international students will be studying in France by 2022/2023,  and this is not surprising.
Students from other countries who have a strong commitment to furthering their studies and careers might take advantage of the many excellent scholarship opportunities available in France. Some of the scholarships have their complete costs covered, while others only have a portion of their costs covered; however, even the partial assistance will go a long way toward meeting the students' educational requirements. The scholarships listed below are considered to be some of the best opportunities available to international students in France. With that, Pickascholarship has compiled a list of the top seven scholarships currently available in France for the 2022-2023 academic year in order to make the application process easier for these students.
1. Emile Boutmy Scholarship 2022 France
The Emile-Boutmy Scholarship was established in honor of the man who established Sciences Po in 1871. Its purpose is to encourage the most talented students from countries that are not members of the European Union to pursue their education in France.  This list of best scholarships to study in France may be found at https://greatyop.com/. The Emile Boutmy Scholarship for 2022-2023 will have its full funding provided. This scholarship is made available by the French institution Science Po. International students from every corner of the globe are encouraged to submit an application. This scholarship can be applied toward studies at any level, from undergraduate to master's to doctoral. A maximum of 19,000 Euros per year is available through the Emile Boutmy Scholarship.
The undergraduate programs at Sciences Po each include of three years of study and are mostly focused on the social sciences. These programs, which lead to a Bachelor of Arts degree, are available to students who have already earned a Baccalaureat or a foreign equivalent. The graduate schools at Sciences Po offer programs that last for two years and culminate in the awarding of a Master's degree in a variety of professional concentrations.
2. LEBESGUE MASTER SCHOLARSHIP FOR INTERNATIONAL STUDENTS IN FRANCE
Masters in mathematics programs at the University of Rennes 1, the University of Nantes, the ÉNS Rennes, the University of Bretagne Sud, the University of Bretagne Ouest, and the University of Angers receive support from the Lebesgue Center and its partners. Mathematics Scholarships are currently being offered by the Lebesgue Center to students from all over the world. Students who wish to apply for a master's degree in mathematics at one of the following universities in France: Rennes, Nantes, Angers, Brest, or Vannes may be eligible for a scholarship. The scholarship will cover either the first or second year of the master's degree.
The following qualifications must be met in order to be considered for the Lebesgue Centre Master Scholarship in 2022:
Applicants have to be currently enrolled in Rennes-master Bret's of fundamental mathematics program's second year in order to be considered.
Students at Nantes-Angers-Vannes who are currently enrolled in either Fundamental or Applied Mathematics are eligible to apply.
The applicants are required to have a stellar academic track record.
It is necessary of the students that they submit a strong recommendation letter.
It is necessary to write a strong letter of motivation.
M2 scholarships are open for application to candidates who have already finished the first year of their master's degree program in mathematics.
Applicants from any and all nations can submit their applications.
Students of the female gender are strongly encouraged to submit an application for this program.
Benefits:
The following are some of the advantages that are available to overseas students who are awarded the Lebesgue Centre Master Scholarship:
Students who are considering applying to PhD programs should take advantage of this opportunity because it presents them with a favorable opportunity.
Each student will receive a yearly stipend of 10,000 euros.
The scholarship award will be distributed on a monthly basis.
Students at Nantes University who are qualified to receive an M1 scholarship may be eligible to receive one or more fellowships from the Ambition Lebesgue Loire program. This fellowship is restricted to students studying in other countries, thus only those students will be considered.
After passing an examination, the jury will decide whether or not to continue funding the Ambition Lebesgue scholarship for the second year of the master's program.
3. Camargo Core Fellowship Program in Arts and Humanities
The Camargo Foundation is excited to announce that it will be accepting applications for the Camargo Foundation Core Fellowship Program from candidates located in other countries.
The Camargo Foundation is a residential center that provides programming in the humanities and the arts. It is situated in Cassis, France, and was established by Jerome Hill, an artist as well as a philanthropist.
It provides the opportunity for suitable time to think, create, and share in a setting of high quality. The Camargo Foundation provides financial assistance to those who are working in the fields of art, scholarship, and critical thinking, regardless of their location, nationality, or level of professional experience.
Eligibility:
Any language may be used in the creation of work produced during the stay. In order to best serve Camargo's multiethnic and transdisciplinary community, candidates are required to have strong English communication skills. It would be helpful to have some familiarity with French, but it is not needed.
The project or field of investigation that was offered to the selection committees, was accepted by those committees, and was ratified by the Camargo Board of Trustees must be worked on during the period spent in Cassis.
The Camargo Foundation requires all fellows to be present at the organization full-time. This stipulation does not prevent absences on Fridays, Saturdays, or Sundays. Absences that are either frequent or extended are not tolerated.
The research ought to have progressed to the point that it does not call for any resources that are not obtainable either in the Marseille–Cassis–Aix region or online.
It is possible that applicants who intend to undertake research in local archives will need to rent a car during their time on the Fellowship at their own expense.
At the conclusion of the residency, there will be some sort of assessment carried out. Two to three years after completing their fellowship, the Foundation may contact former fellows to inquire about the status of the project or line of investigation that they worked on while they were at the Camargo Foundation.
The Camargo Foundation should get a copy of any publication, whether it is digital or printed on paper, that is the direct outcome of the work completed during the residency.
It is necessary to give credit to the Camargo Foundation for any publication, exhibit, or performance that is the direct outcome of the funding.
This will interests you; Best Scholarships to Study in the USA 2022
4. Grenoble University International Master's Scholarship in France
The University of Grenoble is pleased to make the following announcement regarding a number of Master Scholarships that are now open to students from other countries: The winning pupils will each get an award equal to 8,000 euros for the duration of the school year. This scholarship program to study in Europe has as its primary objective the recruitment of exceptional students from other countries to further their education at the university. The scholarship opportunity is available to applicants of any country of origin and can grant funding of up to 8,000 euros for one academic year (2 semesters). Applicants have the option of sending their materials for consideration to the Master's program's first or second year. When choosing who will move forward in the selection process, the candidates' academic histories will be taken into consideration.
The Université Grenoble Alpes, sometimes known as "Grenoble Alps University," was established in the year 1339 and is a public research university located in Grenoble, France. With over 60,000 students and more than 3,000 researchers, it is the third-largest university in all of France. This university is well renowned for its research and education in the fields of languages, law, institutional economics, and psychology. It is ranked as one of the best and most innovative universities in Europe. These fields include natural sciences and engineering.
Idex Scholarships at Université Grenoble Alpes: Instructions on How to Apply for Them
Those individuals who are interested in applying for this scholarship to study in Europe must adhere to the processes that are outlined below and submit their application before the deadline:
1. The student must first submit an application to one of the master's programs provided by one of the academic institutions listed above. It is required that the application be for the academic year 2022-2023. Take note that the application deadline for each master's program is different. Please get in touch with the university for more specific information regarding the application procedure;
2. The students who will receive the Idex scholarship will be chosen by the university;
3. The results of the Master Scholarships will be sent out not long after the results of the Student's admission to the Master to which they applied.
You must submit an application for an eligible master's program at Université Grenoble Alpes by the 31st of July, 2022 in order to be considered for the Idex scholarships. Please visit the official page if you are interested in learning more about the university scholarship program. Please follow us on Facebook, Twitter, Pinterest, and Instagram to be the first to learn about new opportunities as they become available.
5. Université Paris-Saclay Master's Scholarship Program for International Students 2022/2023
The Université Paris-Saclay Scholarships 2022-2023 are masters scholarships that are completely supported and are available to international students. The annual value of the scholarship offered by UPSaclay is ten thousand euros (€). In addition, depending on the candidate's country of origin, they may be eligible to receive up to one thousand euros to cover the costs of travel and visas.
The University of Paris-Saclay would like to make it easier for highly qualified students from other countries to enroll in the university. This is especially important for students who are interested in pursuing an educational endeavor all the way up to the doctoral level and want to create an educational venture through their studies. Students currently enrolled in master's degree programs at the Université Paris-Saclay are eligible to apply for the scholarships, which are granted on the basis of academic merit.
Candidates that meet the eligibility requirements:
Students who have been accepted into a Master's degree at the University of Paris-Saclay and whose institution of administrative enrollment is one of the following: AgroParisTech, CentraleSupelec, ENS Paris-Saclay, INSTN-CEA, IOGS, UVSQ, UEVE, or Paris-Sud University. Only those students among them who meet one or more of the following requirements are qualified to submit an application:
Students from other countries who had just arrived in the country and were under the age of 30 during the selection year
Students of non-French nationality who have resided in France for less than a year and who have previously or are now engaged in a training program or internship that does not lead to certification are eligible for this program.
Students of French who are not French nationals but have been residing in France for less than a year and taking instruction in the language (type FFL).
Students who have previously resided in France as part of a mobility program during their studies (such as Erasmus Mundus Joint Master's Degrees or an exchange program) that did not result in certification of their French language skills.
Read also: Top 7 Scholarships in Italy for International Students
6. French Embassy Masters and Ph.D. Scholarship Programme 2022/2023
The French Embassy Masters and Ph.D. Scholarship Program was established in 2010, and it is a part of the commitment between France and South Africa to establish fruitful partnerships between the universities of both countries, as well as to build a vast network of academic and professional contacts… The French Embassy Masters and Ph.D. Scholarship Program was established in 2010, and it is a part of the commitment between France and South Africa to establish fruitful partnerships between the universities of both countries, as well as to build a vast network of academic and professional contacts…
The minimum required degree for a master's program is a bachelor's, while the minimum required degree for a doctoral program is an MPhil. Candidates are required to complete coursework in the fields listed below. Agriculture and the food industry, biology, chemistry, environment and earth sciences, languages and literature, mathematics, physics, health sciences, engineering, economics and political science, humanities and social studies, agriculture and the food industry, The ability to speak French is not required.
Documentation to Back It Up
Copies of all of the applicant's diplomas and academic transcripts in their entirety
Curriculum Vitae
Copies of the individual's birth certificate(s)
Documentation confirming registration or pre-registration with a university in France
Detailed explanation of the topic under investigation – one page (for PhDs candidates)
Cover letter
Letter of recommendation from your Ghanaian College or University
Procedures for Applying for a Scholarship from the French Embassy in Ghana in 2022/2023
Candidates are required to submit their applications for the scholarship using the online mode. Include all of the required attachments to the application form and complete any information that may be missing about the applicant. After the application process has been successfully completed, the application form can be downloaded.
7. University of Limoges Excellence Scholarships
Scholarships for Excellence in Doctoral and Master's Studies at the University of Limoges in 2022/2023 are available to overseas students. A total of 600 PhD students from eight doctoral schools are given financial aid each year, and 120 graduates are sent out into the global workforce each year.
Applicants must be willing to study in France and enrolled in a master's degree program in order to be eligible for the scholarship and have access to an offer of training for a professional career as well as financial support throughout the thesis process.
This year's university excellence scholarships are open only to students who meet the following requirements: There are some prerequisites that must be met before an applicant may be considered for the Excellence Scholarships, including having a master's degree or an equivalent, which will be verified by the doctoral school board.
It is expected that if the applicant is accepted for a doctoral contract in Science Technologies Health, the thesis supervisor will be drawn from this pool. Candidates must be fluent in the English language and those from non-English-speaking countries must demonstrate proficiency in the English language in order to work with an English-speaking thesis supervisor.
Please send the following documents:
cover letter for a passport cv
School transcripts for the secondary level
Records from the years of study at a college or university
Documentation needed to apply for the University of Limoges Excellence Scholarships 2022 include letters of recommendation and language certifications.
All applicants must complete the online application form to the best of their ability, uploading all of the required documents and completing all of the required fields. Only those candidates who pass the initial screening will be notified via email, and they will have fifteen days to confirm their enrollment in the required courses and to confirm their scholarship.
Care to study in Malta? This will help you out How To Study in Malta: Student Visa and Student Sponsorship
Each year, a number of scholarships are made available to young people who want to pursue higher education in their native countries or abroad. Pickascholarship.com, on the other hand, has tens of thousands of scholarships from all over the world, while some people are just seeking scholarships to study in specific countries, like France. France is a country with a strong record of providing a high-quality education dating back centuries. Although Université Paris-Sorbonne and Sciences Po are two of the most well-known educational institutions in France, the country is also home to a vast number of other educational institutions that are ranked among the best in the world in virtually every field of study. Both Université Paris Nanterre and Panthéon–Assas University are excellent choices for students interested in law. When it comes to studying fashion design, one of the most prestigious schools in the world is the Institut Francais de la Mode. Additionally, as will be seen in the following section, France is the location of some of the most prestigious business schools in the world. Your potential for intellectual growth will be unrivaled in France because to the country's abundance of prestigious educational institutions.