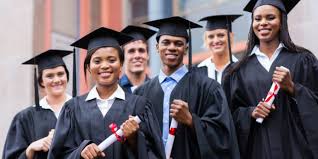 Description:
The University of Oklahoma Offers Undergraduate and Master's Scholarships in Various Areas. 

This scholarship is sponsored by the Norman Lions Club of CIS for successful international students. Academic year 2022-2023.
The Faculty of International Studies is a national center of excellence and innovation in international education. CIS is part of the University of Oklahoma.
CIS strives to expand international exchange and research partnerships and improve the global fluency of its students so that they can become compassionate and open-minded global citizens and leaders.
Title to Receive: Undergraduate 
Place of Study: United States 
Offeror: University of Oklahoma 
Language(s): English 
Modality: Face-to-face
Application Deadline: 12/15/2021
Package Offered:
The scholarship offers $2000.
The scholarship does not cover travel expenses, living expenses, medical insurance or study materials.
Requirements:
Applicants must be international students at the University of Oklahoma during the months of October, November, February, March, and April.
Students can apply to college through the official college portal, the Common Application, or the Coalition Application. Students interested in applying for the opportunity should contact Courtney Crowder for application information.
Students must present the following documents: Letter of recommendation; Transcripts; Passport page; Financial support documentation
Applicants must have a minimum GPA of 3.0 and must be at least 17 years old.
Students must submit scores on the following English language proficiency tests: TOEFL IBT – 79; IELTS – 6.5; Duolingo – 100 or Pearson – 53.