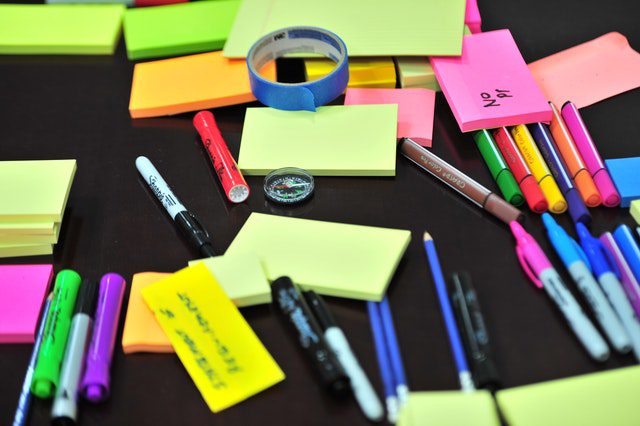 Making the decision to study abroad can change your professional future. One of the best ways to achieve this dream is through international scholarships, which are financial aid designed to help you with your tuition costs.
To obtain an international university scholarship, it is necessary to meet a series of academic requirements that may include standardized tests, academic procedures, and the writing of intention or admission essays.
The most advisable thing is that you prepare yourself with enough time in advance, to be able to fulfill the requirements in an adequate way. To do this, you must know the admission requirements, as well as the application for university scholarships.
How to get an international scholarship?
The key to getting any college scholarship is strategy. It is important that you plan each step of your application in order to obtain the results you are looking for. Here we tell you how to carry out this strategic plan.
1. Define your professional goals
The first step is to know yourself, to know who you are and what you want to do in life. A good way to gain self-knowledge is through a career guidance test to discover your strengths and abilities.
Once you know what career you want to study and where you want to do it, it's time to start the plan.
2. Identify the organizations that grant international scholarships
Find out which organizations and institutions offer international university scholarships. Make a search where you include the destination country and the universities you are interested in entering.
In this way, you will be able to find the university scholarships that best suit your academic profile. The ideal is to focus on carrying out these searches one or two years before starting your admission procedures.
3. Carefully review the requested requirements
It is recommended to read several times all the requirements of the international scholarships to which you want to apply. You can write them to have the reference at hand and evaluate if you comply with each of the things that are requested to aspire to the incentive.
By knowing the requirements you will be able to evaluate what accounts you have and what you need to prepare to send your application later.
4. Establish an action plan taking into account the application deadline
Once you know all the necessary requirements, it is important to make an action plan to execute it properly. Investigate what are the dates on which standardized tests are presented, in this way you can prepare adequately.
It is important to consider the deadlines and try to meet all the requirements for months before submitting your application.
5. Study early to take required standardized tests
There are different standardized tests that are required for international scholarships.
Each test has a specific time to complete, and your assessment criteria and topics may vary between tests.
Therefore, familiarizing yourself with the formats can be of great help to obtain a good score and gain admission. Practice tests will allow you to prepare yourself for what you will face when taking the final test.
At Global Edupass we have the Dr. Prep virtual tutoring program, which will accompany you throughout the preparation process to take your standardized admission exams.
6. Select the universities to which you want to apply
You can find out about the academic offer and curriculum of each university through its website. This will allow you to evaluate what each institution offers you and thus be able to choose the one that best suits your personal search.
7. Write essays carefully
One of the most significant requirements to obtain international university scholarships is the completion of the admission essays. Find out what the necessary topics and criteria are to avoid grammatical errors and make sure you answer the questions posed.
You can read this guide that gives you details on how to write a winning scholarship essay this year.
8. Ask for letters of recommendation
Make sure you have two letters of academic recommendation. It is important to choose those people who can provide a positive review about you. Teachers, employers, or supervisors are a good option.
These letters will allow you to make known who you are and what your goals are, from the point of view of other people.
9. Lean on mentors to guide you through the process
The support of a mentor will allow you to learn about the admission processes and their requirements, in order to be able to present your application properly. You can rely on professional advice to help you plan your strategy.
10. Review the application carefully before submitting it
When the time comes to submit your application to any of the international university scholarships, it is important that you do it calmly. Review each of the documents you are submitting, making sure that the format and required information is correct.
Don't be overconfident, do a final review before sending everything, this way you will avoid making any mistake that puts your selection process at risk.
Conclusions 
Before applying for any international scholarship, it is necessary to know all the requirements and procedures for the selection process. It is best to research these requirements a year in advance in order to comply with them on time.
There are programs, such as the admission mentorship designed to accompany students throughout the admission process. Its purpose is to provide you with everything you need to achieve admission to the university and the scholarship of your dreams.