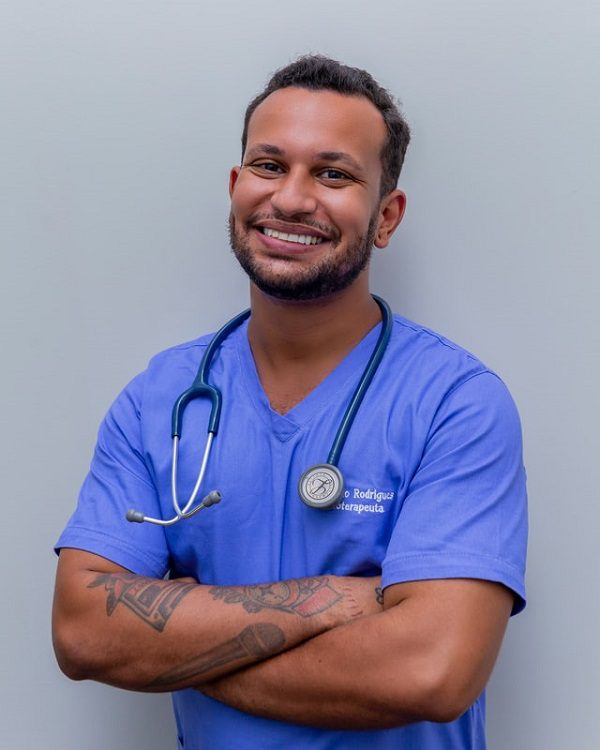 Nursing programs for international students have been established at many of the world's most prestigious universities. There is an integrated strategy to teaching foreign students in these programs. Among other things, they will learn about worldwide best practices for nursing, cultural diversity, and how to put theoretical principles into reality. Because the healthcare system continues to be a major concern for most countries, particularly in developing countries, highly trained medical professionals are always in high demand, especially in emerging countries. However, the study of medicine and nursing can be an extremely expensive course of study, and the high expense of tuition may prevent some people from pursuing their ambitions of becoming a medical practitioner in the future. As a result, it is critical to encourage students who aspire to enter the medical profession, whether as practicing clinical or hospital doctors and nurses or as medical researchers, whose duties include conducting medical research that contributes to the improvement of various healthcare systems around the world.
The profession of nursing is regarded as one of the best in the world. Nursing scholarships for international students are available at a number of colleges and universities around the United States. Many of the universities that provide nursing scholarships to overseas students have a tight working relationship with trustworthy partners around the world. Through the program's partners, international nursing students can enroll and qualify for the scholarships.
Colleges and universities, private organizations, and professional organisations all provide financial aid to overseas nursing students in order to help them finance their studies. Aspiring nurses from all over the world who travel to pursue their degrees can frequently find scholarships, fellowships, and even work study opportunities while pursuing their degrees.
Below are the few compiled Nursing scholarships for international students
1. Friends of Mary Seacole funding for international students at the University of West London and the University of West London
The University of West London, formerly known as the Polytechnic of West London before becoming a university, is a public research university that offers scholarships to international students wishing to pursue an undergraduate or postgraduate degree program at the College of Nursing, Midwifery and Healthcare. Every successful student receives a scholarship worth £3,500 in addition to their tuition fees.
Criteria for Eligibility
Applicants from the United Kingdom, the European Union, and other international students are welcome to apply.
For the duration of the course, an applicant's academic standing and attendance record must remain excellent.
To be eligible for a scholarship, applicants must have already been accepted into an undergraduate or postgraduate degree program at the university before or at the time of submission of the scholarship application.
Successful applicants will be required to submit copies of their academic transcripts, passports, proof of language ability, and degree transcripts for postgraduate studies at the time of application.
2. The National Association of Directors of Nursing Administration Stephanie Carroll Scholarship
This award has been established in honor of Stephanie Carroll, a long-time respected NADONA employee who passed away in December. Following graduation, it will be given to a nursing student who is currently enrolled in an accredited nursing program and who has chosen to work in Long-Term Care or Geriatrics after graduation. These scholarships are open to nursing students enrolled in either an undergraduate or graduate school in the field of nursing. In order to qualify for this scholarship, the following guidelines have been set.
1. The application must be accompanied by proof of acceptance into a nursing program for the 2022-23 academic year, as well as proof of accreditation.
Application must include a promise to practice in long-term care and/or post-acute care for a period of at least two years following graduation.
2. The applicant should include an ordered list of school-related expenses, as well as a final total for each expense itemized.
3. The applicant must submit with their application a double-spaced typed/word processed essay of NO LESS THAN 100 WORDS in addition to their application. The following elements must be included in this essay:
• Describe why you selected nursing as a profession for yourself.
Consider why you want to pursue this degree and how it will benefit your nursing career.
• Provide a description of your commitment to the nursing profession, including your expectations for your nursing career beyond graduation.
4. Please include a head shot in jpeg format as an attachment to your electronic submission.
5. No more than one NADONA scholarship can be awarded to the same applicant in any given year.
7. If only one candidate submits an application, scholarship funds of any size are not needed to be provided.
Read also; Top 15 Quick Certifications That Pay Well In 2022
3. Johns Hopkins School of Nursing Merit Scholarship
In order to reward students who have demonstrated exceptional academic competence, leadership abilities, remarkable community service, as well as other personal characteristics and accomplishments, the School of Nursing has set aside a limited number of merit-based monies. These merit awards are given out in recognition of success rather than in response to a financial need. When a student applies for admission, their application is taken into consideration. A variety of scholarships, ranging from $7,500 to full tuition, are available to students who have been admitted to and are enrolled full-time in MSN or DNP programs. Students who are given a scholarship must be enrolled full time and maintain excellent academic standing in order to be eligible to receive the scholarship money. Every semester a student is enrolled full time, a portion of the money awarded will be put to the student's financial assistance award, and a portion of the amount awarded will be applied to the student's tuition and fees.
4. William K. Schubert Minority Nursing funding for International Students
Scholarships for International Students in Nursing from the William K. Schubert Minority Nursing Scholarship Fund
The goal of this scholarship program is to provide incoming nursing students with access to the greatest research and training techniques available anywhere in the globe. Applicants from outside of the United States must be pursuing nursing careers or training to become pediatric registered nurses who will offer patient care in order to be considered for this scholarship. Those that are selected will get an annual prize of $2,750, which will be given to them.
Criteria for Eligibility
Applicants must be enrolled as a nursing student from another country.
Applicants must be enrolled in a prelicensure registered nurse program at a recognized school of nursing, either for a bachelor's or master's degree, on a full-time or part-time basis.
Applicants must have a minimum cumulative grade point average (GPA) of 2.75 on a 4.0 scale.
How to Apply: Candidates must complete an affirmation course in the nursing program in order to be considered. They will be considered for this grant after they have been admitted. To submit an application for the award, please visit the link provided.
The proclamation does not specify any specific documentation requirements, but students may be asked to submit a few documents at a later time if they do not comply with the proclamation.
Admission Requirements: If you want to be considered for admission, you must maintain a minimum grade point average (GPA) of 2.75 on a 4.0 scale.
Language proficiency is required. Having only rudimentary knowledge of the English language is not sufficient; applicants must also be proficient in speaking and writing skills in this language in order to be considered for this position.
5. Emergency Nurses Association Foundation Non-RN Scholarship
The ENA Foundation is thrilled to announce that we will be celebrating our twentieth anniversary in 2011. Over the past 20 years, the ENA Foundation has awarded more than $1.4 million dollars in support of its aim to provide educational scholarships and research grants in the field of emergency nursing to deserving students and researchers.
Your interest in the educational scholarship program has been noted, and we appreciate your consideration. It is only because of the tremendous generosity of individuals, state councils, local chapters, industry, and allies of emergency nursing that these scholarships are made available. The academic scholarships granted by the Emergency Nurses Association Foundation are designed for licensed nurses who are current members of the Emergency Nurses Association. There are a limited number of scholarships available for applicants who are not registered nurses. Before going, please ensure that you have read and understand the qualifying requirements for all ENA Foundation scholarships before proceeding.
From the ENA Foundation, there are a variety of scholarships available in four different categories: non-RN, undergraduate, master's, and doctorate.
Eligibility:
A minimum grade point average (GPA) of 3.0 is necessary to be considered for this position.
Applicants must be enrolled in an NLN, CCNE, or AACN approved institution and must produce documentation demonstrating the school's current accreditation status to be considered.
Applicants must have been a member of the ENA for a minimum of twelve (12) months immediately previous to submitting their application. Non-RN category applicants are not required to be ENA members, but they are required to submit a letter of recommendation from a current ENA member.
Previous scholarship holders are not permitted to reapply under the same category in which they were previously awarded. Previous recipients who have met the criteria for the next level, on the other hand, may apply.
Members of the ENA who have served on the ENA Board of Directors, the ENA Foundation Board of Trustees, or the ENA Foundation Scholarship Review Team during the last three years are ineligible to qualify for this scholarship.
6. Barry University Stamps Scholars Program to Study Abroad
Barry University collaborates with the Stamps Scholars Program to give multi-year scholarships to motivated and exceptional student leaders who want to further their studies and accomplish their professional aspirations. Stamps Scholars pursue their educational interests while also developing their leadership skills with merit-based financial aid, which includes enrichment funds that can be used for study abroad, cultural exchanges, research projects, and other educational experiences. Stamps Scholars are also eligible for other types of financial aid, including scholarships. Aside from that, Stamps Scholars become part of a global community of more than 2600 present and former Stamps Scholars from across the world, with whom they can connect and exchange their experiences.
Study abroad, undergraduate research, and other outstanding learning experiences are all made possible through the Barry Stamps Scholars Program, which gives full tuition and board for four years as well as money for study abroad and undergraduate research. Using the generous funding of the Stamps Scholars Program, this program invests in a select number of incoming freshmen who are academically successful and have a desire to be leaders and serve their communities. Barry University contributes matching funds to make it possible to offer a full merit scholarship. The award is renewed on an annual basis based on the student's grade point average, leadership training, and community service requirements.
This might interests you; 7 Law Scholarships for International Students
7. THE PATRICIA NAPIER SCHOLARSHIPS 
This scholarship provides rewards to students who wish to pursue one of the following postgraduate diploma programs:
Advanced Professional Practice (MSc Advanced Professional Practice), MSc in Providing Complex Health Care to Children and Adolescents with Complex Health Care Needs, Cognitive Behavioural Psychotherapy Postgraduate Diploma. The scholarships were established in 2011 by Mr Russell Napier as a tribute to his mother, Patricia Napier, who passed away in 2010. The award will cover the costs of Home tuition. Students enrolled in the MSc Advanced Professional Practice program will specialize in one of five areas of study:
Supportive and palliative cancer nursing are two types of cancer nursing.
Critical and Acute Care are two different things.
Mental Health in Older Adults and the Practice of Leadership and Management
Applications for Maternal and Child Health are being accepted from any and all individuals who match the following criteria:
Students who have completed a nursing or midwifery program will be eligible to apply for the awards (i.e. applicants who hold a recognised professional qualification in nursing or midwifery and a relevant primary degree 2:2 or above or equivalent).
All candidates who enroll in PGT programs are eligible to be considered for the Award by the School, which will be determined through an admission mechanism.
The Head of School, as well as two course directors from the School, will serve on the judging committee. An applicant's academic record and an application form will be considered in making their selection for this position.
8. University of Wellington Victoria PhD Scholarships
In order to support postgraduate study, Victoria University of Wellington gives scholarships to people who are preparing to commence their doctoral studies at the university. These scholarships are offered on the basis of academic achievement and are open to both New Zealand and overseas students pursuing degrees in any field.
All Wellington Doctoral Scholarship offers include a stipend of $27,500 per year, as well as domestic tuition fees for up to three years, in addition to living expenses. Doctoral entrance and scholarship application rounds are held throughout the year, and the scholarships are awarded to the top-ranked candidates in each round. The applicant must either have an outstanding academic record and great academic references in order to be considered for a Wellington Doctoral Scholarship, or:either a track record of publication in prestigious journals commensurate with expertise and education, or the potential for high-quality research that has been demonstrated.
Other considerations, such as the congruence between the applicant's research interests and those of the School, Institute, or Centre, may be taken into account when making a decision. Strategic objectives, such as collaboration across institutions or research involving the possibility of joint efforts with the academic and business communities, may also be considered in determining scholarship offers. Applicants who have not completed all of their studies at Victoria University of Wellington are required to submit a copy of their academic record from their previous institution along with their application form to be considered. Currently, the deadlines are the first of March, the first of July, and the first of November. Applicants who are successful in their scholarship applications will get an email notification within six to eight weeks following the deadline for submission of their applications.
The following are the terms and conditions:
All Victoria Doctoral Scholarships awarded after 2015, as well as Wellington Doctoral Scholarships awarded after 2020, are subject to the terms and conditions outlined below.
A doctoral degree candidate registration application at Victoria University of Wellington is accepted from people who are eligible at the time of their application, or who reasonably expect to become eligible within three months of their application, to register as a candidate for a Doctoral degree.
Ordinarily, applicants would be expected to have earned a Bachelor's or Master's degree with academic distinction, which is equal to a First Class Honours degree from a New Zealand university.
Unless and until the scholarship winner achieves full enrollment as a Doctoral student within 15 months of first enrolment, the scholarship will be forfeited and the award will be forfeited.
Academic personnel at Victoria University of Wellington or any other university are not permitted to hold a Welington Doctoral Scholarship while still employed in their current position.
Scholarly awards will be made by the University Research Scholarships Committee (the Committee), which is a subcommittee of the University Research Committee. Scholarships will be awarded on the basis of academic achievement.
What do you say about an Easiest Nursing Schools to Get Into in 2022 | expert guide
9. Culver-Stockton College International Student Scholarship
Scholarships for International Students at Culver-Stockton College
The Culver-Stockton College Scholarship is available to international students who intend to pursue a bachelor's degree in medicine or nursing at the college level. Every year, a total of twenty undergraduate scholarships are made available, with an award fee of up to $16,000 USD per successful applicant. Before filing an application for a scholarship, the candidate must have been accepted into the university to which he or she is applying. In addition, the college provides a wide range of other academic subjects.
Criteria for Eligibility
To be eligible, applicants must be overseas students who have already been accepted into the college's program for further study.
If approved, applicants must be submitting a single application for undergraduate studies and be prepared to begin as soon as they are accepted.
Students from a variety of different nations throughout the world are eligible to apply.
10. Nurses Make a Difference Scholarship
Applicants must be currently enrolled or accepted to an undergraduate nursing program at a college or university, or have been accepted as a high school student to a school that offers an undergraduate nursing program, to be eligible for Cascade Healthcare Solutions' annual $1,000 Nurses Make a Difference Scholarship.
We at Cascade Healthcare Solutions are proud to offer the Nurses Make a Difference Scholarship to those who choose to pursue a career in nursing, one of the most important in our society. Each year, a new essay topic is chosen for the scholarship competition. Our scholarship committee will award the $1000 grant to the best essay written by an aspiring nurse. The essay's quality, thoughtfulness, and connection to the subject matter will be evaluated. Annually, on August 1st, the application deadline passes.
Eligibility Standards
Nursing students currently enrolled in an approved college or university and high school students who have been accepted into a college and plan on majoring in nursing are eligible for this scholarship. An overall grade point average of at least 3.0 is required for all applicants, as well as legal U.S. residency or an approved student visa. The winning candidate must show proof of enrolment in an undergraduate nursing program or acceptance into an undergraduate nursing program. Winners will be required to send us their personal information, including their photo and a brief bio. Employees of Cascade Healthcare Solutions and their immediate family members are ineligible for this contest.
Stabilizing our varied healthcare systems necessitates the excellent profession of nursing. In the absence of nurses, the other members of the medical team are unable to do anything. Many governments and organizations give financial aid to students who want to pursue a career as a nurse practitioner, either in the healthcare industry or in research. People and their families rely on nurses to help them deal with and even live with disease so that other aspects of their lives can go on. Nurses are involved in much more than just patient care. They've always been on the cutting edge of medical and public health reform.