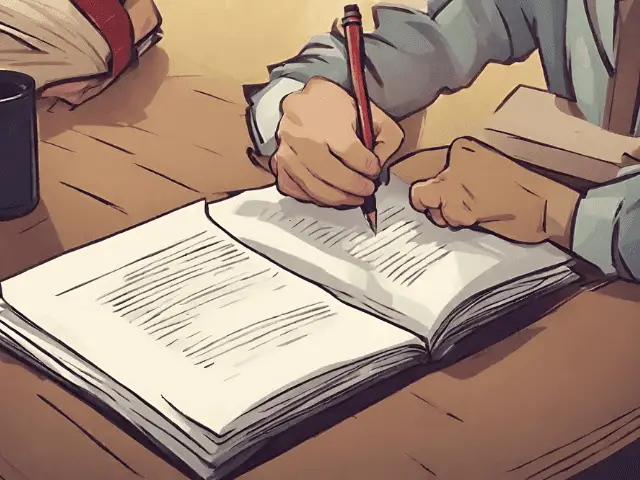 Introduction
Scholarship essays play a pivotal role in helping students secure financial aid to pursue their educational dreams. These essays provide an opportunity to showcase your achievements, aspirations, and why you deserve the scholarship. Among the key elements of a compelling scholarship essay, the introduction is perhaps the most critical. A well-crafted introduction can captivate the reader's attention, set the tone for the essay, and leave a lasting impression. In this article, we will explore the art of crafting good scholarship essay intros and provide valuable tips to help you make a strong first impression.
Start with a Hook
One of the most effective ways to grab the reader's attention is by starting your scholarship essay with a hook. A hook is a compelling and engaging sentence or phrase that draws the reader in and piques their interest. It should be relevant to your essay's theme and provide a sneak peek into what the essay will be about.
For instance, you could begin with a personal anecdote, a thought-provoking question, a surprising fact, or a powerful quote that relates to your story and the scholarship's focus. Here's an example of a hook:
"Picture this: a small, dusty room with a flickering lightbulb overhead, and a determined young girl bent over her books, striving to break free from the cycle of poverty through education."
Connect to Your Personal Story
Your scholarship essay is a chance to share your unique experiences, challenges, and goals. To create a connection with the reader, it's essential to tie your introduction to your personal story. This establishes your authenticity and makes your essay memorable.
Explain how your personal experiences have led you to apply for the scholarship and how it aligns with your goals and aspirations. Whether you come from a disadvantaged background, have overcome adversity, or have a particular passion for your field of study, make sure your introduction hints at the journey you've been on and where you want to go.
Show Enthusiasm and Passion
A scholarship essay intro should reflect your enthusiasm and passion for your chosen field of study or career path. The reader should sense your genuine interest in the subject matter and feel your commitment to making a difference. When you express enthusiasm in your introduction, it can leave a lasting impression on the reader.
For instance, you might convey your passion through a statement like this:
"As I look forward to embarking on a journey into the realm of environmental science, my heart races with excitement, and my commitment to preserving our planet grows stronger each day."
Highlight Your Academic and Extracurricular Achievements
While you want to keep your scholarship essay intro concise, it's essential to highlight your academic and extracurricular achievements, which will serve as the foundation for the rest of your essay. Use your introduction to provide a brief overview of your accomplishments and skills, making sure to tie them to the scholarship's requirements and goals.
For example:
"Throughout my academic journey, I have consistently achieved top grades and demonstrated leadership as the captain of my school's debate team. These experiences have not only honed my analytical and critical thinking skills but have also instilled in me a strong commitment to fostering positive change through my education."
Address the Scholarship's Purpose
To craft a strong scholarship essay introduction, show the reader that you understand the scholarship's purpose and how it aligns with your goals. Explain how the scholarship will support your educational journey and enable you to contribute to your community, field, or society at large.
Here's an example of how you can connect the scholarship's purpose to your introduction:
"As I delve into the world of public health, I am deeply committed to improving healthcare access in underserved communities. This scholarship not only aligns with my ambitions but also provides the financial support I need to turn my dreams into reality."
Keep it Concise
While it's important to convey essential information and create a strong opening, it's equally crucial to keep your scholarship essay intro concise. Avoid lengthy, overly detailed introductions that may lose the reader's interest. A well-crafted intro should be clear, engaging, and to the point.
Set the Tone for the Essay
The introduction sets the tone for your entire scholarship essay. It should give the reader an idea of what to expect and establish a consistent and compelling narrative throughout the essay. For example, if you're writing a scholarship essay about your commitment to community service, the introduction should reflect the theme of service and community involvement.
Revise and Refine
Creating a good scholarship essay introduction may require multiple drafts and revisions. After writing your initial draft, take the time to revise and refine your introduction to ensure it effectively captures the reader's attention and introduces your essay's key themes.
Conclusion
Crafting a compelling scholarship essay introduction is a crucial step in your journey to securing financial aid for your education. A well-structured intro should incorporate a hook, connect to your personal story, convey enthusiasm, highlight achievements, address the scholarship's purpose, and set the tone for the essay. By following these tips and crafting a strong introduction, you can make a memorable and persuasive first impression, increasing your chances of winning the scholarship that will help you achieve your educational goals.