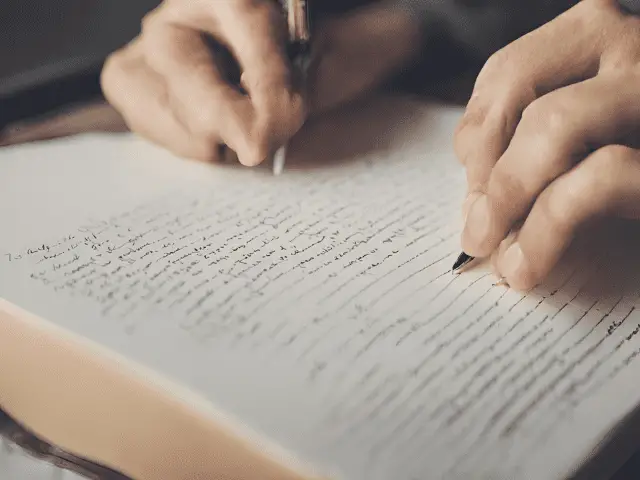 Introduction
Scholarship essays are a crucial part of the application process for many students seeking financial assistance for their education. These essays provide an opportunity to showcase your skills, achievements, and aspirations, and they often come with specific word limits. In this article, we'll explore the art of crafting a compelling 300-word essay for a scholarship. While the word limit may seem restrictive, it challenges you to be concise, impactful, and thoughtful in your writing. Here are some valuable tips to help you write an effective scholarship essay within the given word count.
Understand the Scholarship Requirements
Before you begin writing, it's essential to thoroughly understand the scholarship's requirements and guidelines. These guidelines typically include information about the essay's word limit, topic or prompt, and any specific instructions you need to follow. Pay close attention to these details, as they will help you structure your essay effectively and ensure you meet all the necessary criteria.
Start with a Strong Introduction
The first few sentences of your essay should grab the reader's attention and provide a clear sense of the direction you will take. Your introduction should introduce your main topic, provide some context, and include a thesis statement that highlights the central theme or message of your essay. A compelling introduction will make the reader want to continue and learn more about you.
Be Clear and Concise
A 300-word limit can be challenging, but it's an exercise in precision and conciseness. Avoid unnecessary filler and focus on conveying your message as directly as possible. Use clear and straightforward language. Each sentence should contribute to your essay's overall purpose. Eliminate redundancy and avoid using long, complex sentences.
Stay on Topic
Scholarship essays often come with specific prompts or questions that you need to address. Make sure you stay on topic and answer the prompt directly. Avoid going off on tangents or including information that is not relevant to the main theme of your essay. Stay focused on what the scholarship committee wants to know about you.
Showcase Your Achievements
One of the primary purposes of a scholarship essay is to highlight your achievements, both academic and extracurricular. In the limited space of a 300-word essay, you should choose the most significant accomplishments that demonstrate your qualifications for the scholarship. Whether it's academic excellence, community involvement, leadership, or personal growth, be sure to present your achievements clearly and effectively.
Share Your Story
In addition to showcasing your achievements, share your personal story and experiences that have shaped your aspirations and goals. This is an opportunity to let the scholarship committee get to know you on a more personal level. Reflect on the challenges you've overcome, your motivations, and how the scholarship will help you achieve your dreams. Personal anecdotes can make your essay more relatable and memorable.
Use Powerful Language
Because you have limited words at your disposal, choose your words wisely. Use powerful and descriptive language to make your essay more engaging and impactful. Avoid generic phrases and clichés. Instead, opt for vivid verbs, specific examples, and sensory details that help the reader visualize your experiences and aspirations.
Be Honest and Authentic
Authenticity is key when writing a scholarship essay. Be genuine in sharing your thoughts, experiences, and aspirations. Scholarship committees are looking for students who are sincere and passionate about their goals. Avoid exaggerations or embellishments, as they can come across as insincere.
Proofread and Edit
After writing your essay, take the time to proofread and edit it carefully. Look for spelling and grammar errors, awkward phrasing, and unclear sentences. Check for word count compliance, and ensure that your essay meets all the scholarship's requirements. It's also a good idea to have someone else read your essay to provide feedback and catch any issues you might have missed.
Follow the Scholarship Essay Structure
While you may have limited space, it's important to structure your essay effectively. A typical structure includes an introduction, a few body paragraphs, and a conclusion. Use each section to convey specific information and support your thesis. The conclusion should summarize your key points and restate your main message.
Conclusion
Writing a 300-word scholarship essay is a skill that can help you stand out in the competitive world of scholarship applications. By understanding the scholarship requirements, crafting a strong introduction, being clear and concise, staying on topic, showcasing your achievements, sharing your story, using powerful language, being honest and authentic, proofreading and editing, and following the scholarship essay structure, you can create a compelling essay that effectively communicates your qualifications and aspirations.
Remember that the limited word count is not a hindrance but a challenge to express yourself with precision and impact. By following these tips, you can craft a memorable essay that increases your chances of securing the financial support you need to pursue your educational goals. Scholarship committees are looking for students who can communicate their passion, determination, and potential, and a well-written 300-word essay can do just that. Good luck with your scholarship application!