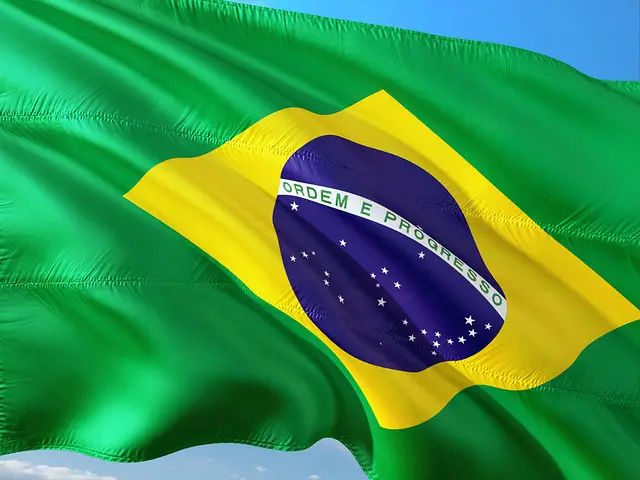 UNILA located in Brazil offers its undergraduate/graduate scholarship program in all fields of knowledge and exclusively for Latin American students.
The Federal University of Latin American Integration (UNILA) is a public university located in Foz do Iguaçu, Brazil.
Additionally, its location on the triple border between Brazil, Paraguay, and Argentina gives it an international orientation.
Information on the academic programs offered
Today, it stands out for promoting regional integration in Latin America and the Caribbean in addition to having a focus on research.
Likewise, UNILA adopts Portuguese and Spanish as official languages in its academic activities.
Modalities of admission to UNILA
It is important to mention that those interested in studying at UNILA have two admission modalities:
General demand: for all students who do not have economic needs
Social demand: aimed at students who completed their secondary education in a public and free school. Additionally, they present a situation of socioeconomic vulnerability, humanitarian vulnerability or refugee visa.
Undergraduate / Bachelor Scholarships to Study in Brazil with UNILA for Latin Americans
Every year, UNILA offers its undergraduate/graduate scholarship program with more than 700 places to study any of the 29 academic programs in all fields of knowledge.
Eligible students must have registered in the social demand modality for one of the academic programs.
Eligible Academic Programs for the Undergraduate/Bachelor's Scholarships
The UNILA scholarship program is available for  all its academic programs :
Public Administration and Public Policies
Anthropology – Latin American Cultural Diversity
Architecture and Urbanism
Biotechnology
Political Science and Sociology – Society, State and Politics in Latin America
Physics and chemistry
Biological Sciences – Ecology and Biodiversity
Natural Sciences – Biology
Cinema and Audiovisual
Economic Sciences – Economy, Integration and Development
Rural Development and Food Security
Philosophy – Faculty
Geography – Teachers
Geography – Territory and Society in Latin America
History – Latin America
History – Faculty
Infrastructure Civil Engineering
Energy Engineering
Mathematics – Teachers
Engineering Physics
Materials Engineering
Chemistry – Teachers
Chemical engineering
Letters – Arts and Cultural Mediation
Letters – Spanish and Portuguese as Foreign Languages
Medicine
Music
International Relations and Integration
Collective Health
Social service
Eligibility Criteria for UNILA Scholarships in Brazil
Those who wish to participate must meet the following requirements:
Be at least 18 years old or turn 18 before enrollment
Not having an active link with any UNILA academic program
Have completed high school, secondary education or equivalent training in its entirety outside of Brazil
Have nationality of a Latin American or Caribbean country (except Brazilian)
Additionally, those interested must demonstrate economic insufficiency, vulnerability or refugee status to access the benefits of this scholarship.
Benefits of Undergraduate/Bachelor Scholarships at UNILA for Latin Americans
Being a federal public university, education is free in all careers. Therefore, UNILA does not charge any registration or monthly fee during the entire study period.
Similarly, only students who apply for a scholarship under the social demand modality will be able to apply for student assistance and accommodation subsidies.
However, UNILA is not responsible for expenses related to visa or travel processes in Foz do Iguaçu.
Application process and necessary documentation
Those interested in this scholarship program must complete the online application process. Have found that the necessary documentation is specified in the call.
Important dates
The UNILA undergraduate scholarship program in Brazil opens annually and has a registration limit until the beginning of March.