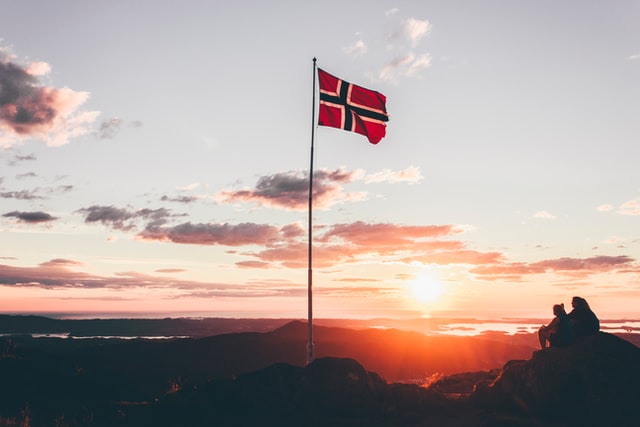 Regardless of the student's nation of origin, public universities in Norway do not levy tuition fees. This is a once-in-a-lifetime opportunity to earn a degree at a top university for free, and it's one of the many reasons why Norway has become a popular destination for international students. It should be worthy of note that Norway, as a developed country, tries to give high-quality education to its students. In Norway, there are three different types of public higher education institutions. Universities, university colleges, and specialty university colleges are the three types of universities. In addition, there are numerous private higher education institutes. The Bologna Process is followed in Norwegian education, which means you can earn a bachelor's, master's, or doctoral degree.
In this piece, Pickaschoolarship.com has made a compilation of all the tuition free universities in Norway whereby you can  study as an international student.
Hence, below are the tuition free universities in Norway where you can bag your Bachelors or and Masters degree
The University of Bergen is Norway's second-oldest public university, having been established in 1946.
It now has 1,272 academic personnel working in six faculties, serving 14,800 students, 59% of whom are female and 11% are international.
Natural sciences, social sciences, psychology, humanities, arts, law, and mathematics are taught at Nygrdshyden, while health-related courses such as medicine and dentistry are taught at the rstadvollen campus, which is located on the outskirts of Bergen and near to Haukeland University Hospital. Bergen is home to four Norwegian Centres of Excellence, including the Birkeland Centre for Space Science and the Centre for Geobiology, which are supported by the Norwegian Research Council. Bergen is Norway's largest maritime university, and it is part of the Hjort Centre, a marine cluster that performs multidisciplinary research on changes in marine environments. Meanwhile, the university's Bjerknes Centre for Climate Research is Scandinavia's largest climate research hub and one of Europe's premier climate research centers.
The University Museum of Bergen houses some of Norway's most extensive cultural and natural history collections, including exhibitions on the Viking era, a whale hall, and a section dedicated to Henrik Ibsen's period as a theatre director in Bergen.
The University of Oslo (UiO) was Norway's first university, established in 1811. With approximately 28,000 students, nearly 7,000 personnel, and an annual operating budget of NOK 8 billion, it is now the country's largest public research and higher education institution.
Medicine, Dentistry, Law, Theology, Humanities, Mathematics and Natural Sciences, Social Sciences, and Education Sciences are the eight faculties at UiO. The Viking Ship, the Historical and Natural History Museums, a Main Library, and a variety of related units and centers are all located in the capital university. According to the Shanghai World Ranking, UiO is Norway's top-ranked educational and research institution, as well as one of the top 100 universities in the world. UiO is a classical university with a broad range of academic disciplines and top research communities in most areas, with five Nobel Prize laureates. It is a classical university with a strong track record of pioneering research and scientific discovery, and it is a classical university with a broad range of academic disciplines and top research communities in most areas. UiO now has eight National Centres of Excellence and a strategic focus on multidisciplinary research, particularly in the fields of energy and life sciences. UiO has access to good public funding programs as a broadly based, non-profit research university. The lab and office facilities, as well as the libraries and technological assistance, are all of the highest quality. UiO provides over 800 English courses at various levels, as well as about 40 Master's degree programs taught fully in English and many PhD programs. UiO emphasizes research-based education and draws highly skilled students and researchers from around the country and around the world. With almost 23,000 students, the University of Oslo is considered a substantial university. Citizens and non-citizens alike are eligible to apply. One out of every seven pupils is a foreigner. The institution has an academic team of over 2100 specialists to ensure that the quality of education remains high. The majority of the academic staff are foreign specialists. Students and academic staff at the institution have the opportunity to participate in international exchange programs.
3. Norwegian University of Science and Technology
Norwegian Institution of Science and Technology, founded in 1760, is a government university that provides high-quality education in science, accountancy, architecture, history, engineering, and other fields. NTNU is currently one of the country's largest universities, as well as the country's foremost engineering college. This university's research is an important aspect of its academic program, and it focuses on four major areas: health, oceans, energy, and sustainability. Many of NTNU's research programs have been funded by the ERC. This university has been designated as a CERN Incubator, allowing it to transfer technology from CERN for commercial development. 
NTNU has a notable advantage over many other European and North American colleges in that there are no tuition costs. Students must, however, bear their own living expenses. Furthermore, in order to be granted a student visa, all international students who are not nationals of EU/EEA/EFTA countries must be able to demonstrate that they have sufficient funds to live in Norway. NTNU is divided into nine faculty groups and 55 academic departments. This institution currently employs 7401 full-time employees, with 4794 of them being academics. Female employees account for 20% of the workforce, while overseas employees account for 40% of the workforce. The institution has 41,971 registered students for the 2019 academic year, with nearly half of them pursuing a degree in natural sciences and technology. NTNU invites students from all around the world, with 3629 international students currently enrolled. These students represent 119 different countries from all around the world. This university awarded 7220 undergraduate and postgraduate degrees in the 2018 academic year.
Read also; 9 Best Pharmacy Schools in Texas: Schools, Salary, Cost, Requirements
4. The Arctic University of Norway
The world's most northern university, University of Troms – the Arctic University of Norway, or UiT, is located at the top of the planet, at the 70th parallel.
Because of its unique location, UiT is one of the world's premier universities for environmental science and climate change research. The institution considers it part of its mission to safeguard the Arctic and its unique landscape.
As a result, the university's primary teaching specialization is in scientific subjects such arctic environment, climate research, telemedicine, medical biology, and fishery science. It does, however, provide more general disciplines like sports, finance, law, and the creative arts. Indigenous Studies courses are only offered at a few colleges around the world. Units examine the Sami people's culture, language, law, and history, as well as that of other indigenous peoples around the world. In English, each faculty offers undergraduate and postgraduate courses. UiT is one of the world's most international universities, with approximately 10% of its students and 20% of its faculty hailing from countries other than Norway. Troms, Alta, Narvik, and Harstad are the four main university campuses, with minor campuses scattered throughout northern Norway. The major site, Troms, is known for its traditional wooden structures, some of which are hundreds of years old.
UiT has 24 hours of daylight at the summer solstice. The lengthy days of the northern summer are famous. The long days are replaced by long nights in the winter, although they are enlivened by the appearance of the famous Northern Lights.
It is a public university that was formed in 2007 and has students enrolled in the faculties of law, sports and science, engineering, and teacher education.
In Norway, all students are exempt from paying tuition; however, full-time seeking students must pay a semestral fee of NOK 800 ($93), and other expenditures associated with studying at UIA include housing, textbooks, and transportation. There are 14 PhD specializations, 33 master's programs, and 44 bachelor's programs available at the university. There are also shorter study programs and lifetime learning courses available. UiA satisfies regional demands for academically educated workers and research, and works closely with the region's business community. A substantial presence of students, professors, and researchers from all over the world, as well as the formation of student exchange programs and international research partnership, represent the worldwide focus. E-health and healthcare technology, integrated emergency management, mechatronics, multimodality and cultural change, and coastal research are all research priorities. MatRIC Centre for Research, Innovation, and Coordination of Mathematics Teaching is another Centre of Excellence in Education at UiA. SFI Offshore Mechatronics, a Centre for Research-Based Innovation at UiA, works closely with the offshore industry. UiA also has one of Norway's largest teacher education programs.
The University of Nordland is a learning, experience, and research center with about 500 employees and 5,000 students. The University of Nordland is a major teaching and research institution in the region, with learning facilities located throughout Nordland County.
University of Nordland has consolidated all of its activities in Bod in Mrkved, some 8 kilometers east of the city center. The facility first opened in 1985 and has subsequently grown in size as HBO has developed. The final phase of the project, which included a new and modern library as well as a renovated entrance area, was completed in 2005. BUC has two campuses, one in Mo I Rana and the other in Stokmarknes. Tuition is not charged at the University of Nordland. The Norwegian government, on the other hand, requires students from outside the European Union (EU) to be able to give a minimum amount of money to cover living expenses in Norway for one academic year. The current amount to be transferred to University of Nordland for the academic year is NOK 92 500.
Check this out; 10 Best Universities In Africa To Study In 2022
Nord University is dedicated to providing relevant educational programs and research in the areas of blue and green growth, innovation and entrepreneurship, as well as welfare, health, and education. Nord University is a state-owned higher education institution that was formed and authorized on January 1, 2016.
Nord University offers bachelor's, master's, and doctorate degrees. The institution has study locations in central and northern Norway, with cutting-edge teaching and research facilities in a breathtaking northern setting. Nord University also makes use of learning technologies to offer a variety of flexible and online education programs. Nord University places a strong emphasis on building regional networks with communities, businesses, and industry, which is aided by its decentralized format. Cooperation between the university, the community, and the workplace promotes development through educating professionals and leaders and doing research that benefits the economy. Nord University has created international connections in the High North and around the world. Strong educational networks are used to establish joint degree programs and research initiatives with countries such as Russia, Ukraine, and Slovakia. Nord University accepts exchange students from all around the world and maintains a vibrant and diverse student community.
8. Norwegian School of Economics
The Norwegian School of Economics (NHH) is a Norwegian public higher education school. The Norwegian School of Economics and Business Administration was the name of the institution until 2011. It first opened its doors in 1936, with roughly ten teaching members and sixty pupils. The demand for more study space grew as the student population grew, and NHH finally moved to its current location in 1963. The EFMD Quality Improvement System has granted it accreditation. The Global Alliance in Management Education is also a member of NHH. Aside from that, the institution has collaborations and relationships with more than 50 organizations and institutions around the world. With over 3455 students and over 400 workers from various countries throughout the world, NHH is a diverse community of ethnicities and cultures. International students make up 17% of the entire student population at NHH. At NHH, there are 250 faculty members that are extremely learned and competent in their fields. NHH offers many study-abroad possibilities to students through the Erasmus Program and gets approximately 992 students for the same. Furthermore, the Students' Association offers a variety of opportunities for students to expand their knowledge, explore new hobbies, and showcase their talents through a variety of activities and programs. Students from BI's partner universities who are nominated as exchange summer program students by their home university are exempt from paying tuition. Non-nominated students from BI partner universities receive a 50% tuition fee reduction. A number of summer program scholarships are available from the BI Norwegian Business School. Academic and personal qualifications, as well as financial need, are used to award scholarships. They are made up of a full or partial tuition fee waiver.
Narvik University College (NUC) is a tiny university college that offers a personal and intimate experience, as well as easy access to faculty. Support for subject-related material and discussions between staff and students, according to NUC, offer a productive and successful learning environment.
Narvik University College has a big number of international students from over twenty different countries. NUC is a genuinely global organization, allowing students to meet people from all over the world on the NUC campus. In addition to providing excellent academic instruction, Narvik University College also provides recreational and health services to its students. A fitness center, indoor climbing walls, handball court, indoor cycling, and boulder room are all located on campus in the sports center. Yoga, Pilates, and Aerobic are some of the other activities available. Norwegian and international students can seek advice from the Students Advisory Service. We can assist students in dealing with the personal and practical issues that come with being a student.
10.  The University of South-Eastern Norway.
The University of South-Eastern Norway prioritizes research and development. USN has deep regional relationships and is located in one of Norway's most fascinating and active regions. Students are involved in research projects early in their education, and study programs are research-based. We provide a relaxed, student-friendly environment. International students can pick from a variety of programs and typically form close bonds with the faculty and students at their chosen institution. Our professors have an open-door policy, which fosters a positive relationship between students and lecturers.
Our university has eight campuses spread across South-Eastern Norway.
The institution is one of the country's newest state universities. It was established in the year 2018, with programs in health and social science, humanities and education, business and technology, and maritime science. Students in the USN must pay a statutory semestral fee of NOK 929 ($108) per semester. These funds pay the costs of running a student organization, as well as printing and copying.
In conclusion, Universities in Norway offer a wide range of educational alternatives and student facilities, but they come at a cost. The majority of students remark on the high cost of living and lodging, which may deter students from lower-income nations. Nonetheless, the majority of students said their overall experience was well worth the additional price. The key caveat here is that living in Norway is expensive. Food and booze are expensive, and unplanned expenses like an emergency taxi fare can quickly deplete your weekly budget. On the other hand, if you have the time and energy to work while studying in Norway, you will find that Norwegian pay are very high.
However,we do hope you find this piece in your best favor. Best of luck i your academic quest.
This might interest you; Top 20 USA Universities With The Best Campus Life In 2022