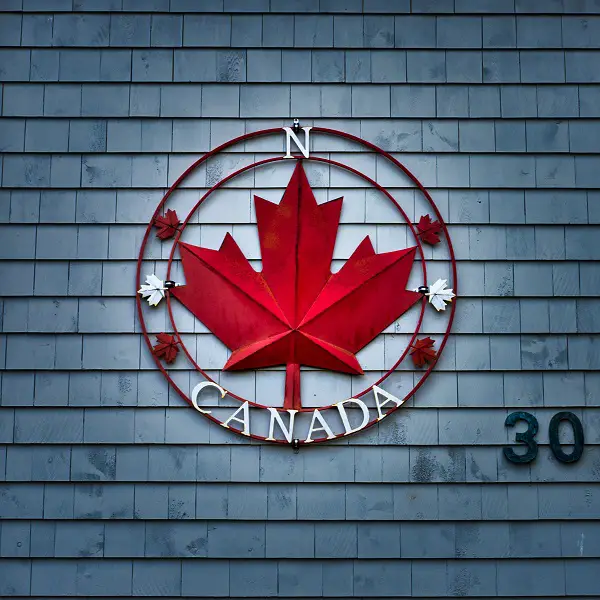 Ever had clash of thoughts on the country of choice you would like to further your college education? Well, worry no more! Pickascholarhship.com is here to the rescue.
For international students, Canada has become one of the most popular study locations. It is one of the most popular destinations for higher education because it offers a wide range of experiences and opportunities, as well as natural beauty and a flexible environment. The nicest element is the affordable cost of living, which is accessible to all international students. The University of Toronto, the University of British Columbia, and the University of Alberta are just a few of Canada's best universities. According to the Times Higher Education World University Ratings, some of Canada's universities, such as the University of Toronto, McGill University, and the University of British Columbia, are among the top in the world. Universities in Canada provide a variety of programs, including undergraduate, master's, and other postgraduate degrees. There are also a large number of courses accessible for students to select from. The universities are also staffed with world-class professors and tutors who are eager to impart their knowledge to the pupils. Schooling in Canada is simplified thanks to the country's high-tech system, which incorporates the use of modern gadgets in the classroom.
Canada is the world's second-largest country by land area, and it is located in the northwestern section of North America. Canada's capital is Ottawa, and its three major cities are Toronto, Montreal, and Vancouver. Canada is a prosperous country with a well-balanced economy, owing to its reliance on international trade networks and plentiful natural resources. The official languages of communication in Canada are French and English, which makes it very easy for persons from both English-speaking countries as well as native French speakers to converse effectively with Canadians.
Canada's currency is the Canadian dollar ($CAD), which is governed by a parliamentary system. The country can be categorized as a Christian country because over 60% of the population is Christian, although other religious sects are free to practice their religion. Canada is quite welcoming and accommodating to visitors from other countries; some of its cities are tourist attraction hubs where people from all over the world come to enjoy the best of nature's ambiance. As an aspiring international student, one of the most important elements to consider is lodging.
In general, studying in Canada is influenced by a variety of elements, including lodging, transportation, food, tuition fees, and the institution of study. Bikes, buses, and occasionally walking are the most prevalent modes of transportation for students in Canada, but railways are also available in some locations. The average amount spent on transportation is approximately $80. The university's location, whether in a city or in the suburbs, will play a significant influence in obtaining housing. In comparison to other sections of the country, the cost of housing in the city would be quite expensive. Some universities in Canada provide housing for students, however this is not always guaranteed, allowing some students to choose alternative housing options such as off-campus lodging. The average cost of living in Canada is between $20,000 and $30,000 per year in Canadian dollars.
In terms of health, international students are required to have a health insurance policy before entering Canada, and the type of policy depends completely on the student's nationality and whether it is a private or government-owned policy. This health insurance is meant to cover all medical expenses that a student may incur while studying in Canada. There are courses available for both long and short periods of time. For students on a tight budget, Canada also has the best community college system in the world.
Below are the 10 reasons why you should consider having your college education in Canada
1. Canada is the best place to live in the world.
The United Nations has ranked Canada as the best location to live in the world, with ample educational possibilities and a high quality of life. Because of a low rate of violent crime and a moderate population density. For everyone interested in studying in Canada, the country offers a safe and pleasant atmosphere in which to obtain a college diploma. Canada is one of the safest locations to live in the world, according to the Global Peace Index, with a low crime rate all year. The cities of Vancouver, Ontario, Montreal, and Ottawa are considered as some of the greatest places to live in Canada. Not only do these cities have world-class universities, but the climate is also student-friendly, with clubs, cinemas, ski resorts, sports clubs, and much more.
2. Canada has one of the best educational systems in the world.
The normal classroom climate in a Canadian institution is extremely open and pleasant, with professors serving as guides to help students become self-sufficient learners. The Canadian higher education system is quite similar to that of the United States in many aspects.
Even better, Canada has some of the lowest tuition fees of any English-speaking country. Canadian universities are well-known around the world, and their course offerings are diverse, including cutting-edge technology to enhance students' education. When compared to other nations that provide study abroad opportunities, Canada is recognized as one of the greatest countries in the world for top-notch and quality education, as well as inexpensive tuition fees for international students. Canadian university diplomas are internationally recognized and accepted for employment in any country. Aside from education, Canada provides students with work and internship opportunities while they are still in school, allowing them to gain work experience while still receiving financial assistance.
Also, Tuition fees for undergraduate courses in Canada, for example, range from $5,000 to $20,000 per year. Tuition rates for undergraduate courses in the United States start around $23,000 per year, making it one of the costliest countries for overseas students to study in. In Canada, you can apply for a variety of scholarships that could help you save even more money on your education. Traditional lectures are coupled with workshops, group work, assignments, and projects in university programs.
Canada is recognized for being a more economical education choice for overseas students when compared to other English-speaking countries, with reduced living and tuition prices. In terms of tuition fees and living expenses, studying in Canada provides excellent value for money. One of the best things about studying in Canada is that you may bring your family along with you. Those who plan to immigrate subsequently can use their education qualifications earned while studying in Canada to apply for Permanent Residency (PR).
3. Canada is a multiracial country.
Canada, which is home to nearly all of the world's ethnic groups, welcomes everyone. In Canada, ethnic meals and activities abound, and international students who intend to study there can speak with their academic counselors about joining one of the many ethnic clubs and groups. Canada has a strategy of supporting intercultural variety, which has resulted in a friendly environment that includes nearly all of the world's ethnic groups. The country ensures that people's traditions and customs are preserved, as well as that everyone's worth and dignity are honored. You are free to be yourself without feeling obligated to conform to societal norms. Canada is a multilingual society, with about 200 languages spoken and about 60 indigenous languages. Canada has become a bilingual country with numerous languages, religions, and cultures as a result of the influx of students and immigrants.
Quebec is home to around 75% of Canada's French-speaking population, however there are French-speaking communities all over the country. Except for Quebec, English is the primary language of communication in all provinces.
4. Language instruction in Canada is outstanding.
Canada is a multilingual country, with English and French spoken in both English and French. Because teaching these languages is an important element of the Canadian educational system, you'll be able to increase your fluency as your studies progress. The university's curriculum is taught in both French and English, making it a great option for international students looking to improve their language skills. Some institutions provide French language classes as well as IELTS English classes to help their students blend in.
Read also: How to Be Accepted to Oxford University
5. Canadian degrees are internationally recognized.
Canada provides great education to approximately 106,000 international students each year through its many colleges and universities, which provide a wide choice of quality programs for degrees and certificates in technical and professional fields. It's simple to meet people from all over the world, as well as from your own country. Canada places a high value on education and maintains strong educational standards. Canadian schools, colleges, and universities provide globally recognized credentials, allowing you to work anywhere in the world after graduation and flourish in a variety of disciplines. In the worldwide job market, a degree earned at a Canadian university is highly valued. In the fields of engineering, science, health sciences, humanities, creative arts, and business, Canadian universities have an international reputation.
6. After graduation, international students can work in Canada.
Students from foreign countries who graduate from a Canadian college or university are eligible to work in Canada for up to a year following graduation. International students can work on campus without a work permit during their study. Canada permits its students, both domestic and international, to work and study. Students can undertake part-time employment to supplement their income while also gaining experience. Students are permitted to work up to 20 hours a week during the school year, and even more during school breaks. Students working on the university campus may not always require a work permit, but those working outside may be required to obtain one for certain positions.
7. Canada has a diverse range of research options.
International students who aspire to study in Canada can take advantage of several chances to contribute to the advancement of research in fields such as telecommunications, medicine, agriculture, computer technology, and environmental science. Many of today's most fascinating occupations did not exist ten years ago. Ontario's colleges are technology and workforce development leaders, equipping students for success in both today's and tomorrow's cutting-edge careers. Programs and courses are constantly growing to ensure students receive the most up-to-date training, with over 480 industry partners advising on curriculum. Students are reaping the advantages of participating in pioneering research and innovation projects, with over 300 courses now incorporating innovation and entrepreneurial components.
This would interest you; 10 Best Civil Engineering Schools In Canada, 2022
8. Communities in Canada are regarded for being healthy and safe.
International students have the same rights as Canadian citizens, including respect for human rights, equality, and a secure and peaceful society. When you arrive in Canada for the first time, you will see that it is one of the safest countries in the world. Colleges and universities take extra precautions to ensure that international students are secure in their surroundings. Public Safety is also a factor. Canada is a government agency tasked with dealing with all types of threats to public safety. The Canadian government and universities play a critical role in international students' health care. A student can easily stay in Canada and obtain necessary healthcare services. Medical insurance is quite affordable in practically every hospital in Canada compared to other nations, and the services provided are among the most advanced and accessible in the world.
9. Canada has four distinct seasons.
One of the most enticing reasons for overseas students to attend college in Canada is the opportunity to experience all four seasons. The big city ambiance and naturally conserved park systems of Canada have something for everyone, including low-cost or no-cost indoor and outdoor recreational activities. As a large country, Canada has some of the world's most beautiful and best natural settings. The variety of landscapes available is vast, ranging from gigantic mountains to lush greenery to snow-capped slopes. A fun fact: Canada has more lakes than the rest of the globe combined. International students will have the opportunity to take in the gorgeous surroundings or explore nature and witness a variety of creatures while studying here. You're in for a treat in Canada if you've never seen snow in the winter or watched blossoms bloom on apple trees in the spring.
10. Possibilities for Immigration.
After graduation, international students may apply for immigration to Canada. International students with Canadian credentials and job experience can seek for permanent residency in Canada without having to leave after their studies are finished. Applicants must have a bachelor's degree and at least one year of work experience. They can submit an application for a permanent visa, which will take 15 to 18 months to process. After that, you can decide to make your visit to Canada a permanent one. After completing their studies in Canada, students have two options for immigration: The Post-Graduation Work Permit, for example, encourages graduates to stay in Canada after they finish their studies.
Meanwhile, students and professionals with job experience and abilities are welcomed to become permanent residents of the country under the Express Entry program.

Canada is a developed country with a high level of technology, making it a good study abroad option for most international students. Canada is home to some of the world's best universities, and its educational system is of excellent quality. The Canadian government enables students to work while studying, which aids in their financial support. Additionally, some universities offer scholarships and financial awards to students based on merit or financial need. Canada is a highly safe country to study in, and it does not discriminate between Canadians and international students. Studying in Canada is significantly more economical than studying in the United States, though tuition rates vary based on the university and program you choose. Despite the fact that Canada provides a high-quality education at an affordable price, admittance to Canadian colleges is extremely competitive.
Institutions in Canada
• Acadia University
• Alexander College
• Algonquin college
• Brock University
• Canadian Flyers International
• Cambrian College
• Camosun College
• Cape Breton University
• Capilano University
• Centennial College
• College of New Caledonia
• College of The Rockies
• Concordia University – John Molson School Of Business
• Concordia University of Edmonton
• Conestoga College
• Confederation College
• Dalhousie University
• Devry Institute of Technology
• Douglas College
• Durham College
• Fairleigh Dickinson University, Vancouver
• Fanshawe College
• Fleming College
• Fraser International College (SFU)
• George Brown College
• Georgian College
• Herzing College
• Humber College
• International College of Manitoba
• Kings University College At The University Of Western Ontario
• Kwantlen University
• Lakehead University
• Lambton College
• Langara College
• Loyalist College
• McMaster University
• Memorial University of New Foundland
• Mohawk College
• Mount Allison University
• Niagara College
• North Island College
• Northern College
• NYIT – Vancouver
• Okanagan College
• Parkland College
• Red River College
• Royal Roads University
• Selkirk College
• Seneca College
• Saskatchewan Polytechnic
• Sheridan College
• Saint Mary's University
• St. Francis Xavier College
• St. Clair College
• St. Lawrence College
• Lasalle College
• Le Cordon Bleu
• Thompson Rivers University
• Trent University
• University of Alberta
• University of the Fraser Valley
• University of New Brunswick
• University of Waterloo
• University Of Windsor
• University of Manitoba
• University of Prince Edward Island
• University Of Regina
• University Of Saskatchewan
• University of Victoria
• Vancouver Island University
• Vancouver Film School
• Vancouver Institute of Media Arts
• Vancouver Premier College of Hotel Management
Check this out: These Are The 6 Reasons Why Students Should Choose The University of Aalto