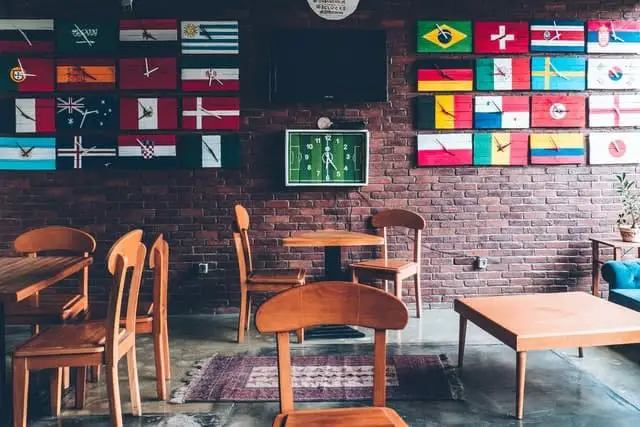 Every student fantasizes of continuing their education in another country. Foreign countries' educational scope and infrastructure are well developed, and there are thousands of courses to choose from. However, for students who come from a middle-class background, the hefty tuition fees combined with the high cost of living become too much to handle.
Students who want to study abroad not only acquire a good education, but they also learn to be self-sufficient and adaptive to different situations, difficulties, and cultures. They also have the opportunity to acquire a new language, which will be beneficial to them in the long run. The international exposure they gain in a foreign country aids their development as a global leader. 
Although, many outstanding students still struggle to afford the high cost of living and school expenses in other countries. Scholarships, in this case, prove to be a blessing to them, significantly decreasing their financial load. Countries such as the United States, the United Kingdom, Germany, France, and Australia are some of the most promising study abroad destinations, attracting a great number of students from all over the world due to their excellent educational systems and post-study employment opportunities.
However, there are some countries that provide free education to international students, which means you can continue your higher education for free and only pay for your living expenses, which is one of the most significant study abroad perks.
Below are the shortlisted countries with the best of scholarship opportunities.
Germany:
On the number one list is Germany and this is partly owing to the fact that German public institutions have no undergraduate tuition fees, which applies to both German and international students regardless of nationality. In addition, Germany is home to a large number of tuition-free online universities.
In public German institutions, you can study for free for both undergraduate and graduate degrees. This is true for international students all across the world, whether they are studying inside or outside the EU/EEA zone. The only fees required are called "administrative fees" that cost around 100 – 200 EUR/year and they are dedicated to student services, covering costs for bus tickets to the university, student cafeterias and more.
Scholarship In Germany
DAAD Scholarships
The DAAD scholarships continue to be the finest option for German and international students of all levels who wish to study at German universities. Scholarships are also available to researchers.
The Deutschland stipendium
This is another fantastic scholarship opportunity in Germany for overseas students. They strive to promote talented and devoted students at Germany's state-recognized universities. The awarding of the Deutschland stipendium includes, in addition to outstanding grades, social commitment and particular personal achievements, such as successfully overcoming challenges in one's own educational biography.
Erasmus Mundus
Another award worth applying for is Erasmus, which is the EU's largest source of study-related scholarships. It is supported by the European Commission, which provides financial assistance to overseas students wishing to study in Europe. It offers financial assistance to students who are enrolled in an exchange program to study in Europe.
Einstein International Postdoctoral Fellowship
The Einstein International Postdoctoral Fellowship is a postdoctoral research fellowship provided by the Einstein Foundation at a university in Berlin.
The Humboldt Research Fellowship is a prestigious award given by the University of California
The Humboldt Research Fellowship is open to scientists and academics from all disciplines and countries
Scholarships in Germany for Africans
DRD Scholarships 
Sub-Saharan Africans are eligible for this scholarship. It is a merit-based scholarship for students from developing countries in Sub-Saharan Africa who wish to pursue a master's degree at Ruhr University Bochum in development studies, public administration, or development management. The program is partnered with the University of the Witwatersrand in South Africa.
Kofi Annan MBA Scholarships
This scholarship will allow up to five international students from developing countries to attend the European School of Management and Technology in Berlin for a full-time, one-year MBA program.
The KAAD Scholarship 
The KAAD Scholarship is intended for international students from developing nations (Africa, Asia, the Middle East, and Latin America) who wish to pursue master's or doctoral studies at a German university. Candidates must be able to communicate in German and belong to a Catholic Christian denomination.
Universities that offers premium scholarship offers;
RWTH Aachen University 
Universität Hamburg 
Ulm University.
Hamburg University of Applied Sciences 
Heidelberg University 
Norway
Number two on our list is Norway. Norway is another country where you can earn a bachelor's, master's, or doctoral degree without spending a dime. This is due to the fact that the government spends taxpayer money on education in the country. However, most of Norway's top colleges offer instruction in Norwegian, so you'll need to study the language and pass a competence test. The vast majority of institutions have well-equipped computer labs with high-speed internet access.
The majority of undergraduate programs are taught entirely in Norwegian, and overseas students must show confirmation of Norwegian competency in order to enroll. English language programs are significantly more frequent at the master's and doctoral levels, and free tuition still applies.
Norway scholarship is a well-known and popular choice for foreign study. Because of its oil and gas reserves, it enjoys the highest level of living and the fourth highest per capita income in the world.
Norway is a member of the Bologna Process, which strives to improve the compatibility of European higher education systems. Norway's certificates are accepted in many countries across the world. A bachelor's degree takes three years to finish, two years for a master's degree, and three years for a PhD.
The average annual cost of living in Norway is €9,600.
Students in Norway can work up to 20 hours per week.
Universities that offers premium scholarship offers in Norway
University of Oslo
University of Bergen
Norwegian University of Science and Technology
University of Troms
Telemark University
The University of Stavanger
The Arctic University of Norway
University College, Southeast Norway
University of Agder
Norwegian University of Life Sciences
Austria
Austrian universities have an extremely low cost of education. During their enrollment, international students just have to pay a small cost. Austria provides advanced degree programs in a variety of topics. Austria is a great place for students from different nations to come for higher education because of its pleasant environment and low cost of living. University of Vienna and University of Innsbruck are two of Austria's top universities for international students.
There is no fee for Austrian students and students with equivalent status (i.e. citizens of all EU and EEA member countries) who have not exceeded the minimum duration of their study program plus two semesters. You must pay € 363.36 each semester after the two semesters of tolerance.
All other students from third countries (in possession of a student residency permit) must pay € 726.72 every semester. After the tuition fee-free time, all other degree program students from third countries (especially those who have a residency title other than "residence permit student"(or belong to a certain group of persons) normally pay € 363.36 per semester. In certain circumstances, tuition fees may be waived (e.g. for participants in exchange programmes and university partnerships, students from the least developed countries).
Sholarships to study in Austria include;
University of Vienna scholarship for international students in Austria.
HIS fully funded Ph.D. scholarship for political science students, Austria.
Austria republic research grant for international students.
Advanced studies institute Curie Sklodowska Marie individual fellowships in Austria.
Human sciences institute Jesenska Milena journalists fellowship in Austria.
Fulbright Austrian student program, 2020- 2021.
Institute of science and technology Austria scholarships for international students in Austria.
France
France is a stunning country in terms of both scenic beauty and educational opportunities. The educational system is likewise cutting-edge. For overseas students, tuition is nearly free, and there are a variety of creative and mainstream courses available at the universities here. According to a global rating, France has 39 universities that provide world-class education to students all over the world.
Scholarships worth Rs. 7.1 crore have been awarded to more than 500 deserving Indian students in France. The French Embassy and various French companies/organizations provide these scholarships to students who have excelled academically.
French University Scholarships for International Students
École Normale Supérieure International Selection
Ampere Scholarships of Excellence at ENS de Lyon
Emile Boutmy Scholarships at Sciences Po University
Université Paris-Saclay International Master's Scholarships
Grenoble Institute of Technology Foundation Scholarships
INSEAD MBA Scholarships
HEC Paris MBA Scholarships
Czech Republic
The Czech Republic's government gives scholarships to students from developing countries who want to study at public universities in the Czech Republic every year as part of its Foreign Development Assistance Program.
In addition, the Czech Republic's Ministry of Education, Youth, and Sport yearly awards scholarships to foreign nationals as part of intergovernmental exchange programs with a number of nations.
Over 37,000 international students study in the Czech Republic. The best universities in the Czech Republic provide courses in medical, engineering, and science. Although few elite colleges still provide English language instruction, education is primarily provided in the Czech language. The country is an ideal blend of rich cultural tradition and modernization.
ACTION Czech Republic – Austria
2. Bavarian-Czech Academic Agency
3. Josef Dobrovsky Fellowship Scholarship
4. Ceebus Programme
5. Fullbright Prrogramme
Finland
Finland used to have tuition costs that were fully free. Non-EU students, on the other hand, will be charged tuition fees starting in the autumn of 2017 that will be at least €1,500 (US$1,600) per year. Tuition expenses will be waived only for doctoral studies, regardless of nationality. The fee amount is determined by the degree program.
In general, Northern European countries such as Denmark, Finland, Iceland, Norway, and Sweden all provide possibilities to study for free or at a cheap cost.
The Finnish education system is recognized as one of the greatest in the world, with around 450 foreign programs in English offered by Finnish universities. For non-EU international students, the Finnish government and universities offer some bachelor's and master's scholarships, as well as doctoral scholarships for the majority of international students.
Universities that offers premium scholarship offers in Finland
OppU Achievers Scholarships.
Your Company Formation Business Scholarship.
Scholarships for orphans.
Science and Law Scholarship
Scholarship for students breaking the mold.
Maid Sailors Big Dreams Scholarship
Sustainability Scholarship GreenMatch.
Trendhim Talent Scholarship.
United Kingdom
Some of the world's oldest universities and colleges may be found in the United Kingdom (UK), dating back to the 12th and 13th century. Education in the United Kingdom has become a model for other countries as a result of its long history.
When it comes to applying for good, generous UK scholarships, the competition is really high, and some of the best providers take into consideration many requirements — your previous academic history often being one of them.
So if you can prove you're a top student with impressive study achievements, you shouldn't think twice and apply for an international scholarship in the UK.
The UK education system offers shorter and more rigorous courses than many other nations, allowing you to graduate sooner while maintaining high quality. While an undergraduate program can be completed in three years, a graduate program can be completed in just one year. This not only saves you time, but it also saves you money on tuition and living expenses.
Here are some of the most well-known scholarships available to international students who wish to study in the United Kingdom each year: Here are some of the most well-known scholarships available to international students who wish to study in the United Kingdom each year:
University of West England Chancellor's Scholarships
Every year, the University of the West of England in Bristol awards more than £100,000 in scholarships to international students. The Chancellor's Scholarship, for example, requires the candidate to complete an internship with the International Development Office and other departments. The scholarship covers the entire academic year's tuition fees.
University of Sussex Chancellor's International Scholarships 
Non-EU international students who have applied for and been offered a place on eligible full-time Postgraduate Taught degrees at the University of Sussex are eligible for Chancellor's International Scholarships, which are available in the majority of Sussex Schools and are awarded on the basis of academic performance and potential. The scholarship is for one year and offers a 50% discount on overseas student tuition fees.
Edinburgh Global Research Scholarships
The University of Edinburgh will provide 30 scholarships to excellent international students planning to undertake a PhD Research Programme in any of the university's fields of study. Each scholarship covers the difference between a UK/EU graduate student's tuition fee and an abroad graduate student's tuition fee. Maintenance costs are not covered by the rewards.
University of West London International Ambassador Scholarships
The International Ambassador Scholarship honors outstanding candidates who aspire to pursue a full-time undergraduate or postgraduate degree at the University of West London and provides financial assistance. The scholars will represent the University of West London on a global scale. There are 50 scholarships worth up to £5,000 up for grabs.
Developing Solutions Scholarships at University of Nottingham
The Developing Solutions Scholarships are for overseas students from Africa, India, or one of the Commonwealth's developing countries who desire to study for a Master's degree at the University of Nottingham and contribute to their home country's development. Each year, 105 scholarships are offered, with 30 scholarships covering the entire tuition charge and 75 scholarships covering half of the tuition fee.
Other Scholarships offers are;
The Royal Society Grants 
Euraxess UK 
The Chevening Scholarships 
The Commonwealth Scholarships 
Sweden 
Sweden was one of the few nations in Europe where people could study for free until 2010. The Swedish government then established a law requiring students from non-EU/EEA countries to pay tuition and application costs, which would be supported by Swedish scholarship programs. For international students, a large number of Swedish universities still offer scholarships in the form of tuition exemptions.
Uppsala Universal Global Scholarships
Umea University Scholarships
Mid Sweden University Tuition Fee Scholarships
Stockholm University Scholarship Scheme
Lund University Global Scholarship Programme
Mälardalen University Scholarships
So, what do you have to lose? Begin your application right away to pursue greater possibilities abroad. If you're wondering why your college isn't on the list, don't be concerned. There are numerous good education loans and programmes available, all of which have simple and hassle-free repayment conditions. There are always ways to study abroad if you are determined enough to do so.