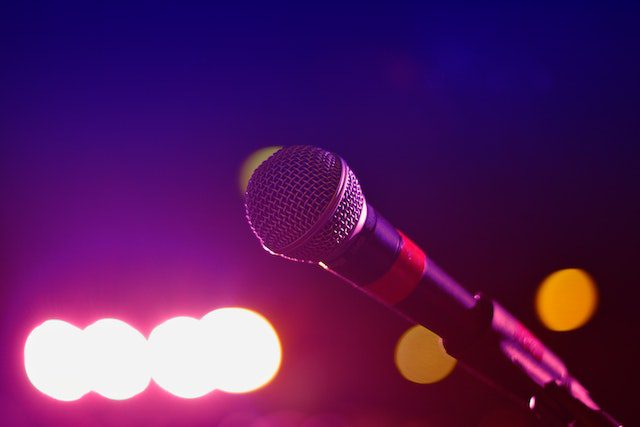 The music industry attracts those who are confident in their skills and eager to develop them further. In addition to its universal accessibility, music is a powerful means of expression. It has no bounds and no perspective. Music has the power to affect our emotions, our vocabulary, and our ability to convey our thoughts and ideas to others. Those who are able to passionately pursue their professional interests have the best chance of succeeding in this field. This means that attending a reputed music school can help you land a wide range of jobs in the music business.
One should not study music if they are only exposed to that of one culture. Music, more than any other art genre, draws inspiration from a wide range of cultural practices.
If you are just beginning your search for a place to study music, this list of the top 10 music schools and institutes should give you with enough information to get started.
1. The Julliard School, New York
 The Julliard School is a school for the performing arts that was created in New York City in 1905 and is often regarded as the best of its kind in the world. Somewhere around 7% of applicants are accepted each year, making this school extremely selective. At both the undergraduate and graduate levels, Juilliard offers programs in music, dance, and acting. Vocal arts, Jazz studies, composition, historical performance, and conducting are just a few of the well-respected specializations offered by the music school.
Juilliard exemplifies its commitment to the rich diversity of its neighborhood by fostering an environment where all members of the community feel welcome, safe, and appreciated. While working toward this setting, we are cognizant of the need to not just evaluate the strides made within our own group, but also to confront the institutional systems of systemic injustice that form the basis of our field. If we want to create this environment, we need to take this step.
Although there are no strict requirements regarding coursework, GPA, or standardized test scores, it is preferred that applicants have a varied background and range of interests. However, in addition to talent, training, and the ability to perform well under pressure, they also demand excellent performance and musicality. Many successful performers with international reputations are among the many Julliard alumni. Keyboardist for the band Bon Jovi and a notable alum, David Bryan has made significant contributions to the music industry.
The music department provides its students with a first-rate learning environment, its teachers are among the best in the world, and their hard work will not go unrewarded if they put in the time and effort required. Moreover, if you are an instrumentalist looking for work in an orchestra, having the name Julliard on your résumé would undoubtedly help you get interviews. 
2. Berklee College of Music, Boston
Berklee College of Music is the largest independent college of contemporary music in the world, and it is a private, not-for-profit university. If you want to be a successful recording artist, Berklee College of Music is where you need to get your education.
The modern and contemporary music styles taught at Berklee include rock, hip-hop, salsa, reggae, heavy metal, bluegrass, and pop. Berklee also provides online learning opportunities, with courses that may be completed in as little as 12 weeks and cover a wide range of topics.
Berklee College of Music's faculty is made up of seasoned professionals and award winners, and the school regularly holds talks and seminars co-taught by industry heavyweights. Also available at this company are modern performance spaces, a professional recording studio, and other state-of-the-art technological comforts. More than 95 different nations are represented among the student body, creating a richly diverse learning environment.
Berklee's mission is to educate musicians who will then lead the cultural conversation and be at the top of the charts after they release their work to the public. Many of the most accomplished former students no longer perform in orchestras or write music in the classical tradition, focusing instead on pop, rock, and other forms of modern music.
Berklee provides a wide variety of academic programs, including advanced degrees, undergraduate degrees, online degrees, certificates, summer programs, and more. While auditions and interviews are commonplace in undergraduate admissions processes, they are not always necessary for graduate school. Recent years have seen the opening of Berklee College of Music campuses in New York, Valencia, and Spain. It's well-known that Boston is a major educational hub, and that Berklee College of Music is among the city's most prestigious universities.
3. Royal Academy of Music, London
With its origins dating back to 1747, London's Royal Academy of Music may rightfully claim to be the oldest music institution in the entire country. When it comes to music degrees, the Royal Academy of Music is the oldest school in the UK. It is also a part of the University of London as a constituent college. The academy is dedicated to the study of performance, composition, and academic research, and it offers degree programs at the undergraduate, graduate, and professional levels.
In addition to the Master of Science in Performance Science, graduate students can focus on performance, composition, or both. With four years to complete the degree, the Bachelor of Music can be tailored to meet the needs of each student.
The Master of Science is an innovative, multidisciplinary course of study that addresses issues of musician wellness, musical growth, and other spheres at the crossroads of art and science.
The Royal Academy of Music is proud to provide its students with ample opportunity to perform both on campus and in other parts of London as part of its commitment to preparing them for successful careers in music. The school offers a variety of classes, events, and activities to help its students learn about the music industry, how to record in a studio, how to edit music, how to promote and sell yourself, how to build a resume, and how to apply for funding.
Additionally, the academy is home to one of the world's finest collections of musical artifacts and instruments. The vast majority of programs have auditions and other forms of competition for potential participants. Sir Elton John, an internationally acclaimed musician, is one of its most famous alums. Many famous musicians received their start at the Royal Academy of Music, including singer-songwriter Annie Lennox, Welsh vocalist Katherine Jenkins, and British conductor Simon Rattle.
4. Universität für Musik und darstellende Kunst Wien
Among the world's largest music, theater, and cinema schools is Vienna's University of Music and Performing Arts. This university was founded in 1817, and since then it has educated almost 3,000 students from 70 different nations in the fields of Music and Performing Arts. More than 115 majors and minors are available at the university. In addition to its academic responsibilities, the institution also produces about 1300 annual artistic and cultural activities, making it the most famous cultural event organizer in Austria.
The Universitat für Musik und darstellende Kunst Wien educates over 3,000 people annually across 105 primary degree programs and 68 secondary degree programs (sometimes known as "supplementary programs"), all of which are overseen by 24 different faculties. The MDW's primary objective is to encourage the development of the unique skills and points of view of each member of the local arts community.
In addition to teaching, research, and service, the university is Austria's largest cultural event organizer, staging more than 1300 annual artistic and cultural events. Breathing, vocal, and physical education, music and instrument studies, music therapy, motion picture and television, computer music and electronic media, and many more are only some of the numerous available courses and specializations to students.
Students must demonstrate proficiency in both English and German before being admitted to degree programs; thus, the university offers courses to those who wish to improve their German language skills. In order to enroll at Vienna's University of Music and Performing Arts, where you can study anything from music to film and theater, you need to be fluent in German. Those fortunate enough to have been born in Germany or who are fluent in German will likely agree that this is the best possible situation.
5. The Moscow Imperial Conservatory, Moscow 
When it comes to music education, the Moscow Conservatory is not only among the world's most illustrious institutions, but also among the oldest in Russia. Moscow, the capital of Russia, is where you'll find it. An institution widely recognized as among the best in the world for music education, offering both undergraduate and graduate programs in performance and research.
Classical performance and study are given priority at this institution, which also boasts thriving contemporary music and music technology programs. After leaving the Moscow Conservatory, string players have found the most success as pianists, violinists, cellists, conductors, and composers.
In addition to a Bachelor of Music Performance, the conservatory also offers a Master of Music, and a Doctor of Philosophy in Research. Imperial Conservatory's goal is to educate talented young people who will go on to make significant contributions to the world of music and beyond.
Degrees at both the undergraduate and graduate levels are offered in a wide range of music-related disciplines, such as performance, journalism, composition, and research. All prospective students must take a battery of entrance exams designed to gauge not only their general intelligence but also their aptitudes in the areas of creativity, professionalism, and literary expertise. These tests are typically administered in Russian, therefore fluency in the language is essential.
Top Read; Best Mathematics Scholarships for International Students
6. Yale School of Music, Connecticut 
The Yale School of Music, founded in 1894, is another major music production school in the globe. One of the best schools for music offers graduate programs leading to degrees like Master of Musical Arts, Doctor of Musical Arts, and Master of Music. Organ, brass instruments, guitar, harp, harpsichord, and many more are among the many instruments available for study. There is a consensus that it is among the best composition programs in the world. In addition, Yale is a world-class institution for conducting and composition study.
The Yale School of Music, one of Yale University's 12 professional schools, is widely recognized as the alma mater of many well-known musicians and film composers. Among the degrees and programs available from these institutions are a Bachelor of Arts/Master of Music degree in conjunction with Yale College, a certificate program in Performance, an Artist Diploma, and two master's degrees (a Master of Music, a Master of Musical Arts, and a Doctor of Musical Arts). Further, a Doctor of Musical Arts degree is also available.
The lone Ivy League music program provides its students with state-of-the-art technology, a wealth of printed materials, and a wide range of historical instruments. Researchers, musicians, and instrument makers can all benefit greatly from Yale's Morris Steinert Collection of Musical Instruments. The arena regularly hosts free concerts and exhibits, so anyone can go check them out.
One of the many benefits of attending this prestigious university is that students pay no tuition. Annually, there is intense competition for the spots available to the roughly one hundred graduate students who are accepted.
Attendees can see live performances by students at the institution on a regular basis. The profile of students includes many exceptional people who have graduated from highly selective music schools in the United States and around the world. Please note that in order to be considered, your application must be submitted through the Yale University Admission portal. The application checklist should be reviewed carefully for any stipulations on pre-requisites for the program.
7. New England Conservatory of Music (NEC), Boston
Since it is the oldest music school in the country, it has been designated as a National Historic Landmark and is the only independent music school in the United States. Each of NEC's instrumental programs—piano, strings, brass, and woodwinds—has earned a stellar reputation. Programs leading to master's degrees, graduate diplomas, artist credentials, and undergraduate certifications and degrees are all available at the conservatory. It is also possible to complete a double degree with Tufts and Harvard. There is something for everyone at the NEC this summer.
Students that make significant ingenious strides and exhibit a strong creative sensibility will find a welcoming community at NEC. Music-related programs are also available, and they range from diplomas to dual degrees to undergraduate and graduate degrees to certificates. Vocal performance, brass, strings, woodwinds, composition, and other areas of music study are all open to students. The New England Conservatory of Music provides a world-class education for aspiring string, woodwind, and brass instrument players.
Summer programs at NEC are fun and engaging for students of all ages. Through NEC's Music Referral Service and Community Performances & Partnerships Programs, students can play in front of an audience as soloists, in ensembles of varying sizes, and even for pay. There are also master's programs in conducting, accompaniment, and voice pedagogy. Instruments such as brass, strings, woodwinds, and more are discussed in detail, in addition to vocal performance and composition.
This university is well-known for allowing students the independence to develop their talents and prepare for any vocation they want. The audition and/or recording submission is optional at this stage of the application process and will be handled online. Prospective students should familiarize themselves with the resources available on the university's website prior to starting the application process.
8.  Curtis Institute of Music, Philadelphia
The Curtis Institute of Music is the most prestigious school in the world. Given the relatively low admittance rate of the institution (about 4%), you can rest assured that you will be learning from and collaborating with only the brightest students and faculty. This institution, which is about to turn a century old, has been consistently producing some of the most talented musicians in the history of the world for quite some time.
Undergraduates and postgraduates alike can take part in the school's music performance programs. Opera music studies, a Post-Baccalaureate Diploma, and a Professional Studies Certificate are also available to students. Specializations in string, brass, organ, vocal, and other areas are available to meet a wide range of needs.
In addition, there is a unique curriculum available to students called "career studies," in which they can learn about pedagogy, technology, entrepreneurship, and community-based projects while also keeping up with the latest developments in the sector. Many Curtis grads have gone on to prominent positions in the music business.
The school has a full symphony orchestra, an opera program, and a string quartet, despite having an average enrollment of only 175 students. This is because the institution offers selective programs in conducting, composition, piano, organ, and guitar.
The faculty consists of 120 highly accomplished professionals in various fields. Due to the low student-to-teacher ratio, each student is able to take lessons in their primary instrument from multiple professors. Over two hundred performances are given each year by Curtis students, who share the stage with peers from a wide range of cultural and national backgrounds.
Read also; Low Tuition Universities in Portugal with Tuition Fees
9. University of Southern California Thornton School of Music (Los Angeles, CA)
Established in 1884, the Thornton School of Music remains Los Angeles's oldest arts institution. It has long been regarded as one of the top sites in the world for musicians, teachers, and academics to visit because of its central location in Los Angeles.
You may help yourself and the next generation of talented musicians by enrolling in classes at this music academy. This is the place to be if you want to pursue a career in the arts, whether as a musician or visual artist. Furthermore, this music institution boasts a long list of illustrious alumni who have worked in the cinema music industry.
In addition, by enrolling in one of these programs, students will learn the business and technical skills necessary for a successful career in the music industry, such as how to launch a successful business and make the most of today's available tools Being the oldest cultural institution in continuous operation in the city is a notable achievement. Located on the grounds of USC's University Park Campus, this institution is often regarded as Los Angeles's most valuable cultural asset.
The school is well-respected for its innovative approach to music instruction, which blends traditional conservatory-style training with cutting-edge techniques. Academic studies, modern research, academic performance and composition, and other programs are just some of the options available at the institution.
10. Guildhall School of Music and Drama
Nonetheless, students from sixty countries throughout the world make Guildhall their home. The Royal Opera House in Covent Garden, the Tate Modern, and the theaters of London's West End are just a few of the cultural landmarks that students can visit while studying in London.
Guildhall University has established a stellar reputation for the quality of its music degrees. The acceptance rate may be low, but the quality of the individual attention that each student receives makes up for it. If you're a singer, you shouldn't miss this opportunity because they offer an excellent singing class.
Private lessons are an integral component of the undergraduate curriculum, and students may expect in-depth instruction in a variety of areas, including composition, chamber music, electronic music, music therapy, strings, harp, and guitar. In addition to its focus on composition and orchestral studies, Guildhall also provides outstanding vocal training for students interested in making a career out of singing. Students can choose between a Master of Arts in Vocal Studies and a Bachelor of Music.
Read also; 19 Cheapest Schools to Study Medicine in China in 2023