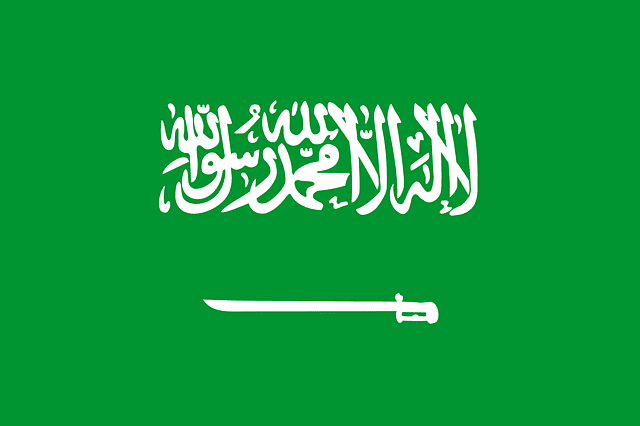 International students choose to study in Saudi Arabia for the incredible travel opportunities that country presents. With that in mind, this also always international students to afford a higher education without breaking their bank account.
We will be covering what universities are available to study at, and how much tuition may cost. Along with what the traditional living cost is and what language would be best to learn before arriving in Saudi Arabia.
Universities in Saudi Arabia:
King Saud University
King Fahd University of Petroleum and Minerals
King Abdullah University of Science and Technology
King Khalid University
Imam Abdulrahman Bin Faisal University
Umm Al-Qura University
King Saud bin Abdulaziz University for Health Sciences
Qassim University
Al-Yamamah University
Islamic University of Madinah
Prince Mohammad Bin Fahd University
Prince Sultan University
Majmaah University
Imam Mohammad Ibn Saud Islamic University
University of Tabuk
Princess Nora bint Abdul Rahman University
Dar Al Uloom University
Prince Sattam Bin Abdulaziz University
Fahd bin Sultan University
Dar Al-Hekma University
Shaqra University
Arab Open University, Saudi Arabia
University of Hafr Al Batin
Northern Border University
Jubail Industrial College
Sulaiman Al Rajhi University
Ibn Sina National College for Medical Studies
University of Prince Mugrin
University College of Jubail
Jubail Technical Institute
Madinah College of Technology
Prince Mohammad Bin Salman College
Dammam College of Technology
Inaya Medical Colleges Riyadh
Riyadh College of Technology
Dammam Community College
This is not the complete list of universities or institutions available in Saudi Arabia.
Student Cost of Living
Students can afford to live in Saudi Arabia with just $700 USD per month. This includes rent, utilities, phone/internet bill, groceries, clothing, transportation, and anything else that may be needed. The reason students love studying in Saudi Arabia is for the low cost of affordable accommodation, the culinary experience, and transportation services.
Cost of Tuition
Saudi Arabia operates their universities a bit differently, because at times tuition fees can be completed waived and the student will not have to pay for a full year. This is without having or acquiring a scholarship.
And then some universities can be just as expensive as the United States. For example, at King Abdullah University, students will need to pay $30,000 per academic year to finish their master's degree. It really depends on where the student studies and what type of program they are able to enter to ensure a low tuition cost rate.
Languages Spoken in Saudi Arabia
What language can students expect to hear in Saudi Arabia, and which language should students learn while they are studying in the country? Arabic is the main language in Saudi Arabia.
Other languages spoken throughout Saudi Arabia are Urdu, English, Farsi, and Turkish are among the more common languages that will be heard throughout the country.
International students will be tested on their Arabic language skills upon submitting an application to a Saudi Arabia university. This will allow the university to see where the student is on a language understanding level so they can place the student in the appropriate course and program.