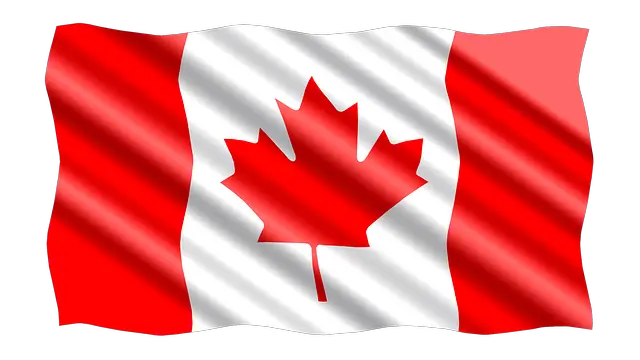 Tests like GMAT, GRE, and IELTS are among the prerequisites for studying at most Canadian higher institutions. Although this applies to most universities, some universities make it possible for students to study in Canada without IELTS, GMAT, or any other exam.
Read on to see what it takes to get admitted to a Canadian school with IELTS and GMAT test scores and some of the best universities that do not require these test scores in Canada.
Taking a look at the table of contents will give you an overview of everything this post entails.
Choose to study in Canada and you will have the opportunity to find very different cultural and natural experiences, from the ski slopes of British Columbia to the prairie province of Manitoba, with cities like  Toronto, Montreal, Vancouver, and Quebec famously friendly, tolerant and multicultural. Let's explore how to study in Canada without IELTS and other similar exams.
Occupying the northern half of the North American continent, Canada is famous for its sheer beauty, few nations in the world can boast anything close to its wealth of forests, lakes, and mountains, and for its multicultural diversity. The country has an official bilingual status, along with English and French used simultaneously in official and government documents.
In addition, it is famous for its sparse population (despite being the second-largest nation in the world, it has a population smaller than that of a US state, California) and harsh winters. In some parts of Canada, snow covers the land for almost half the entire year; however, you are not likely to get some Canadian universities in those regions.
Now to the main reason why this article was written in the first place.
A study in Canada without IELTS, GMAT and other similar exams
Competitive entrance exams including SAT, MCAT, LSAT, GMAT, GRE, IELTS, and TOEFL are required for study abroad. Normally, if you have to study abroad, you have to get a high score on one or more of these exams. although most of the time the exams to be taken depends solely on your course of study and study destination.
These exams are mandatory for all levels including undergraduate, master's, or doctoral students. level.
A passport to your dreams.
Thousands of applicants emigrate to various parts of the world every year to complete their higher education. While the global study abroad scene has opened up tremendously to accommodate students of all academic backgrounds and interests, there are still certain pre-set academic standards that must be met in order to gain admission to a college or university abroad.
These are achieved by clearing competitive international entrance exams. Performing well on competitive 'study abroad' exams also helps you win scholarships and other forms of financial aid, no small consideration for most applicants.
Popular international entrance exams
Some of the most popular and important international entrance exams for study abroad include the  SAT, MCAT, LSAT, GMAT, GRE, IELTS, and TOEFL.  These are required for admission to universities and colleges in various countries around the world;  sometimes the need may be a combination of one or more of these and other tests/examinations specific to that country and its education system.
What you need to know about TOEFL vs IELTS
Qualification
The  TOEFL  and  IELTS  probably top the list with regard to the large number of students around the world who need to undertake one or the other to demonstrate English language proficiency.
The widest possible selection of universities and colleges accept TOEFL scores, including the top 100 in the UK, US, Canada, Australia, and New Zealand.
IELTS is a required test for Indian and other non-native English speakers, especially in Commonwealth countries, for admission to the most reputable universities and colleges abroad, and occasionally for immigration requirements as well.
The TOEFL takes place throughout the year, usually on weekends; the TOEFL will be held only on weekends, both in the metro and in level 2 and 3 cities. The IELTS, conducted by the British Council, is held in 71 centers spread across the country, more than four times per month.
What you need to know about GRE vs GMAT
The Graduate Record Examination (GRE) is another popular exam among international students who aspire to study in the US or Canada. It is a fairly standardized test that measures a candidate's verbal, mathematical, and general analytical skills, although the format has undergone quite a few changes over the years.
It is an admission requirement for many graduate courses, especially in engineering and science, in the US Management hopefuls must take the GMAT, which is an admission test for business colleges.
Average GMAT scores are in the range of 570-580; however, for admissions to the best schools, a score of at least 700 is almost mandatory. New sections have recently been introduced, such as Integrated Reasoning, which has made the test more competitive than before.
The GRE and GMAT tests are available worldwide at more than 500 locations, though you'll need to reserve your slot in advance.
What you need to know about the SAT
The  Scholastic Aptitude  Test (SAT), required to enter some  universities in the United States  if you have not completed an equivalent, is of two types:
The reasoning test to check general writing skills and grammar. 
The subject test to test a candidate's knowledge in the chosen subject.
The SAT is owned, developed, and administered by the College Board of the United States of America.
In the US, the SAT is offered seven times a year, usually on the first Saturdays of October, November, December, January, March, May, and June. Most other countries follow the same dates.
Everything you need to know about MCAT and LSAT
Other competitive study abroad exams include the MCAT and the LSAT, required to enter medicine and law, respectively, in the United States.
The MCAT is a multiple-choice test that is designed to assess the test taker's aptitude and knowledge of relevant topics, while the LSAT which is administered by the Admission Council of the College of Law for students who wish to pursue a career in law in the US, Australia, and Canada.
Competitive entrance exams are a standardized and reliable way of assessing the millions of applicants aspiring to study abroad each year, so take your time, prepare well, and be ready to go anywhere!
Here's the good news!
Looking at these exams, you will agree that one of the obstacles to studying at international universities is the requirement of a good grade on one or more of these exams.
This often makes it an awkward task for students who tend to appear on these tests repeatedly in order to get better grades and gain admission to top universities.
Therefore, to make it easier for students to be admitted, several universities in Canada have begun to waive the score requirement for some of these exams. A popular waiver is the IELTS waiver.
Why you have to choose Canada
Canada has been ranked as one of the top ten best places in the world to live according to a United Nations survey. Canada's major cities are known for their high standard of living, cultural activities, and safety, making them attractive places to work and live.
IELTS was the first test to be recognized by Canadian immigration authorities, so if you want to move to Canada, IELTS is the right test for you. More information on immigration procedures can be found on the  Citizenship and Immigration Canada website.
Why the move?
Canadian universities have found that students who have obtained their degrees from a recognized educational institution and have received their instruction in English often show a good degree of knowledge of English, whether in reading, writing, or speaking.
Therefore, they felt it made sense to remove the requirement for an English language proficiency test such as the IELTS which has a minimum score requirement of 6.0, to make it easier for students to apply for higher education in Canada.
Can I go to Canada to study without IELTS?
You can get a study visa in Canada without any language test like IELTS, TOEFL, or GMAT. There are some alternative English proficiency tests to study in Canada without IELTS. It is important to note that proficiency in the English language is the best and most widely accepted alternative if you choose to study at a university that waives IELTS.
Can I apply for a study visa for Canada with band 5.5?
To apply for a study visa to Canada, you will need a minimum of 5.5 in each of the four bands in IELTS and an overall score of at least 6.0 and above for undergraduate and diploma courses in Canada. At least 6.0 in each band along with a 6.5 and above overall for postgraduate courses.
English language proficiency requirement
Students applying to universities in Canada that do not require the submission of IELTS scores, however, must submit certain documents to support their claim of English language proficiency.
These may include required certificates, documents indicating that the medium of instruction in the first or last degree obtained was English, transcripts, and the like.
Best Universities That Do Not Require IELTS Scores in Canada
Some of the general rules governing the waiver of IELTS scores are that students are native English speakers; or, students from non-English countries have received three or more consecutive years of formal undergraduate education in English.
Additionally, students who have completed an O-Level or A-level exam also get an IELTS waiver.
Individual colleges have their set of exemptions and requirements to prove applicants' English language proficiency. The following is a list of universities in Canada that offer this exemption:
University of Saskatchewan
Brock University
Carleton University
University of Winnipeg
University of Regina
Memorial University
Concord University
Will there be visa hurdles if IELTS scores are not provided?
Canada has introduced new student visa regulations that not only help ensure that international students actually study at the country's universities, but also give them certain levels of freedom to work.
For example, while previous prospective students only needed to show their intent to study in Canada, they now need to prove enrollment in a university that accepts international students to be eligible for a visa.
Therefore, students applying for visas without providing IELTS scores should ensure that they are enrolled in the university of their choice that does not require IELTS papers. While the university of their choice provides them with an admission letter, students can provide supporting documents to prove their English language proficiency when applying for a student visa.
Additionally, students can no longer hold a study permit beyond 90 days of completing their course. This is to ensure that students do not switch to short-term programs after enrolling in a long-term degree course.
Such movements with strict regulations are put in place to help Canadian authorities curb the entry of study permit holders who are unwilling to continue their studies, and instead ensure that genuine students receive student visas.
This move is expected to help Canada weed out low-quality educational institutions and offer a high-level education to international students seeking quality degrees.