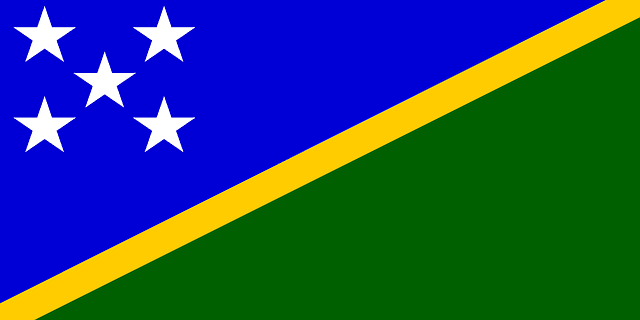 Studying in the Solomon Islands has a wide range of college options when it comes to higher education institutions, and even better is the available work-study programs that the Solomon Islands offers. Between scholarships in Uganda being offered by the local and country government along with private funding companies, allowing students to be gifted scholarship funds.
We will cover rent and utility combined estimate amounts, along with yearly tuition costs and what main languages would be better suited or at least learned on a basic understanding before arrival. The Solomon Islands does request that international students should have a student visa before they arrive at their destination work-study program, summer program, or college. Otherwise, if a student does not have their student visa, they most likely will not be let into the country. This is standard procedure everywhere.
The Solomon Islands are known for their government-based scholarships, grants, and bursaries.
Scholarships in Solomon Islands:
Solomon Islands Government Scholarships for Undergraduate and Postgraduate Program
Pre-Service Sector Scholarship – This highly specific government scholarship award is only presented to students who wish to obtain the SIG scholarship award
Ministry of Education, Culture, Sports, Science and Technology (MEXT)
Pacific Leader's Educational Assistance for Development of State (LEADS) / JICA
SDG's Global Leadership Knowledge Co-Creation Program
PROC Scholarships for PIF Countries
Taiwan International Cooperation and Development Fund
Taiwan – Pacific Islands Forum Scholarship
Netherlands Scholarships for PSIDS
Chevening United Kingdom International Scholarship
Commonwealth Scholarship for Low- and Middle-Income Countries
Australia Awards Scholarships Available to International Students
Fiji Government Bilateral Scholarship for Solomon Islands Available to Solomon Islands Locals
New Zealand Aid Scholarships
Merit Scholarships at DukeNUS Medical School Singapore
Graduate Research Scholarships at University of Melbourne
Chinese Government Scholarship Program for International Students
John Carroll University Merit Scholarships for International Students
University of Queensland Postgraduate Research Scholarship
Research CSIRO Supplementary Scholarship at University of Adelaide
Interested parties that want to find resources to narrow down their scholarship search will do best to look at the Solomon Islands Education Government website.
When students begun to search for scholarships to use or study in the Solomon Islands, it will be very easy to come across the amount of Australia scholarships that reach out to Solomon Island citizens. There is a beautiful educational understanding between to the two countries where they have placed in an exchange program to ensure Solomon Islands students can explore more maritime programs outside of their own country.
Studying in the Solomon Islands will provide a once in a lifetime adventure. All students will find it much easier to locate resource scholarship information by going through their own college (if they are in attendance already) to securely apply for a scholarship through the main university in the Solomon Islands. The university is the University of the South Pacific which has around 40,000 students on campus per year. The Solomon Islands scholarships are quite competitive because the main college already has such a large student population. Nonetheless, every student should apply if they find that they are qualified.