Scholarship details
Introducing the Exciting Hertz Fellowship 2024!
Get ready for an amazing opportunity, because the Hertz Foundation is thrilled to announce the Hertz Fellowship 2024! If you're a fall 2024 graduate in Applied Physics, Biology, or Engineering, this is your chance to shine.
Calling all students who are passionate about applied sciences, physics, mathematics, and engineering! The Hertz Foundation is launching a call for applications for the prestigious Hertz Scholarship program.
The Hertz Foundation has a clear mission: to provide outstanding financial support to the best doctoral students in the physical, biological, and engineering sciences across the nation. They truly believe in nurturing talent and investing in the future of these fields.
If you're selected as a winner, the Hertz Scholarship Program will cover your full tuition for nine months of the academic year. That's a fantastic opportunity worth between $32,000 and $38,000!
Now, let's take a closer look at the Fannie and John Hertz Foundation. This incredible American non-profit organization is dedicated to awarding scholarships to doctoral students who excel in Applied Physical Sciences, Biology, and Engineering. Receiving this scholarship is a true mark of distinction, as it is widely regarded as the most competitive and prestigious science and engineering graduate scholarship.
So, if you're an ambitious student with a passion for applied sciences, physics, biology, or engineering, don't miss out on this incredible chance to be a part of the Hertz Scholarship Program. Apply now and take your academic journey to new heights with the support of the Hertz Foundation!
Table of Contents.
What you need to know about the Hertz scholarship application

Scholarship Level/Field

Host Nationality

ELIGIBLE NATIONALITY

Scholarship Benefits

Hertz Scholarship Eligibility

How to apply for the Hertz Scholarship

The application deadline for the Hertz scholarship
Scholarship Level/Field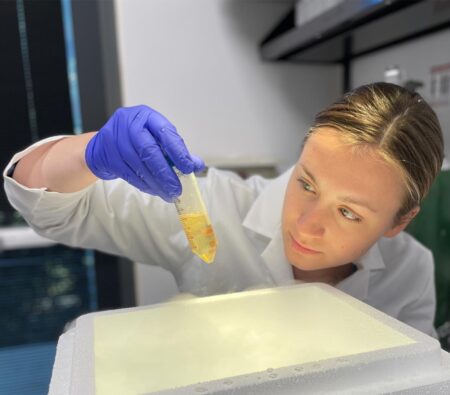 Image source: Hertz Scholarship Program
The Hertz Scholarship Program is designed specifically for doctoral (Ph.D.) students who are pursuing their studies in the following fields:
1. Astrophysics
2. Quantitative Biology: Using mathematical and statistical methods to study biological systems, such as genetics and molecular biology.
3. Biotechnology: Utilizing living organisms or their components to develop useful products and technologies, such as genetically modified crops or medical treatments.
4. Chemistry: Exploring the composition, properties, and transformations of matter.
5. Computing: The study of computers and their applications, including software development, data analysis, and computer systems.
6. Earth Sciences: Investigating the physical characteristics of the Earth, including geology, meteorology, and environmental science.
7. Engineering: Applying scientific and mathematical principles to design and construct structures, machines, and systems to solve practical problems.
8. Material Science: Studying the properties, structure, and behavior of materials, with a focus on their applications and the development of new materials.
9. Mathematics: Exploring numbers, quantities, shapes, and patterns, as well as the relationships between them.
10. Physics: Examining the fundamental principles of matter, energy, and their interactions.
11. Statistics: Collecting, analyzing, interpreting, presenting, and organizing data to make informed decisions and predictions.
These fields cover a wide range of scientific disciplines and are the areas of study for which the Hertz Scholarship Program seeks to provide support to exceptional Ph.D. students.
Country of Scholarship
The Hertz Scholarship is available for students who are citizens or permanent residents of the United States. It is specifically intended for study within the United States. If you are an international student and interested in studying in the USA, there are other scholarships available that you can explore.
Take a look at the Best Scholarships Available to Study in the United States of America for international students like yourself. These scholarships can provide excellent opportunities for pursuing your education in the USA.
Eligible Nationality
The scholarship is available to all citizens and permanent residents of the United States.
Scholarship Benefits
1. Full enrollment equivalent up to five years: The Hertz Scholarship program covers the cost of full enrollment for up to five years, ensuring that you have financial support throughout your doctoral studies.
2. $34,000 stipend per academic year: As a Hertz Scholar, you will receive a stipend of $34,000 for each academic year. This financial support helps cover your living expenses and allows you to focus on your research and studies.
3. Additional stipend if coordinated with other major scholarships: If you have been awarded other major scholarships in addition to the Hertz Scholarship, you may be eligible for an additional stipend. This coordination between scholarships provides extra financial support and recognizes your outstanding achievements.
4. $5,000 annual dependent child care stipend: The Hertz Scholarship program understands the importance of supporting scholars who have dependent children. Therefore, an annual stipend of $5,000 is provided to assist with childcare expenses.
5. Over 40 research universities in the United States currently participate: The Hertz Scholarship program has a broad reach and collaboration with more than 40 prestigious research universities across the United States. This ensures that scholars have access to top-tier academic institutions and resources.
6. Programs and networks offered as part of a permanent member of the Hertz community: Becoming a Hertz Scholar means joining a vibrant and supportive community. As a permanent member of this community, you will have access to various programs and networks that foster collaboration, mentorship, and personal growth. These opportunities contribute to your overall development as a scholar.
These features highlight the comprehensive support and benefits provided by the Hertz Scholarship program, making it an exceptional opportunity for doctoral students in the physical, biological, and engineering sciences.
Hertz Scholarship Eligibility
To apply for a scholarship, you must meet the following criteria:
1. Being a student of Applied Physical and Biological Sciences, Mathematics, or Engineering: The scholarship is open to students studying in fields such as Applied Physical and Biological Sciences, Mathematics, and Engineering. If you are pursuing your studies in these areas, you are eligible to apply.
2. Citizens or permanent residents of the United States of America: The scholarship is specifically for individuals who are either citizens or permanent residents of the United States. This ensures that it supports students within the country.
3. Willingness to make a moral commitment to contribute skills during a national emergency: As part of the application process, applicants should demonstrate their willingness to utilize their skills and knowledge for the betterment of the United States in the event of a national emergency. This commitment reflects the scholarship's mission to support individuals who can make valuable contributions during challenging times.
By meeting these requirements, you become eligible to apply for the scholarship, opening doors to valuable opportunities and support for your academic and professional growth.
How to apply for the Hertz Scholarship:
You can apply online to the Hertz Foundation Graduate Research Scholarship Program via the link provided: Apply Here
The application deadline for the Hertz Scholarship
 :
The application for the 2023 Hertz Fellowship is closed.
The 2024 Fellowship application will open in mid-August. Please check their website periodically for additional details. Sign up for email updates regarding the fellowship application.
If you have any questions, please don't hesitate to email their fellowship team at [email protected].