Scholarship details
Are you a driven and ambitious student with a burning desire to pursue a doctoral degree? Look no further! The University of Cologne offers an incredible opportunity that could shape your academic and professional journey trajectory. Introducing the highly coveted Ph.D. Scholarships for International Students, where outstanding individuals like yourself can realize their dreams.
Picture yourself immersed in a vibrant academic environment, surrounded by leading experts in the fields of Management, Economics, and Social Sciences. Imagine the thrill of conducting groundbreaking research, contributing to the advancement of knowledge, and making a lasting impact on society. This is your chance to become a part of the esteemed Cologne Graduate School in Management, Economics, and Social Sciences (CGS) of the WiSo-Faculty.
The University of Cologne is renowned for its commitment to excellence in research and academic development. By applying for these prestigious scholarships, you're joining a distinguished community of scholars from around the globe who are driven to push the boundaries of knowledge and bring about positive change. It's an opportunity that can catapult your academic and professional trajectory to new heights.
So, if you hold a Masters degree (or its German equivalent) in Management, Economics, or Social Sciences, the University of Cologne wants to hear from you. Don't let this chance slip through your fingers. Apply now for the University of Cologne Ph.D. Scholarships for International Students and unlock your true potential. Your journey toward becoming a leading expert in your field starts here.
Mark your calendars and get ready to embark on an extraordinary adventure of knowledge, growth, and achievement. The clock is ticking, and the deadline for applications is approaching rapidly. Seize this opportunity to shine and set yourself on a path of academic brilliance at the University of Cologne.
Table of Contents.
The University of Cologne, Germany

Level/field of study

Host nationality

Eligible Nationality

Scholarship Worth

Eligibility

Application procedure

Deadline for application

Scholarship link
The University of Cologne, Germany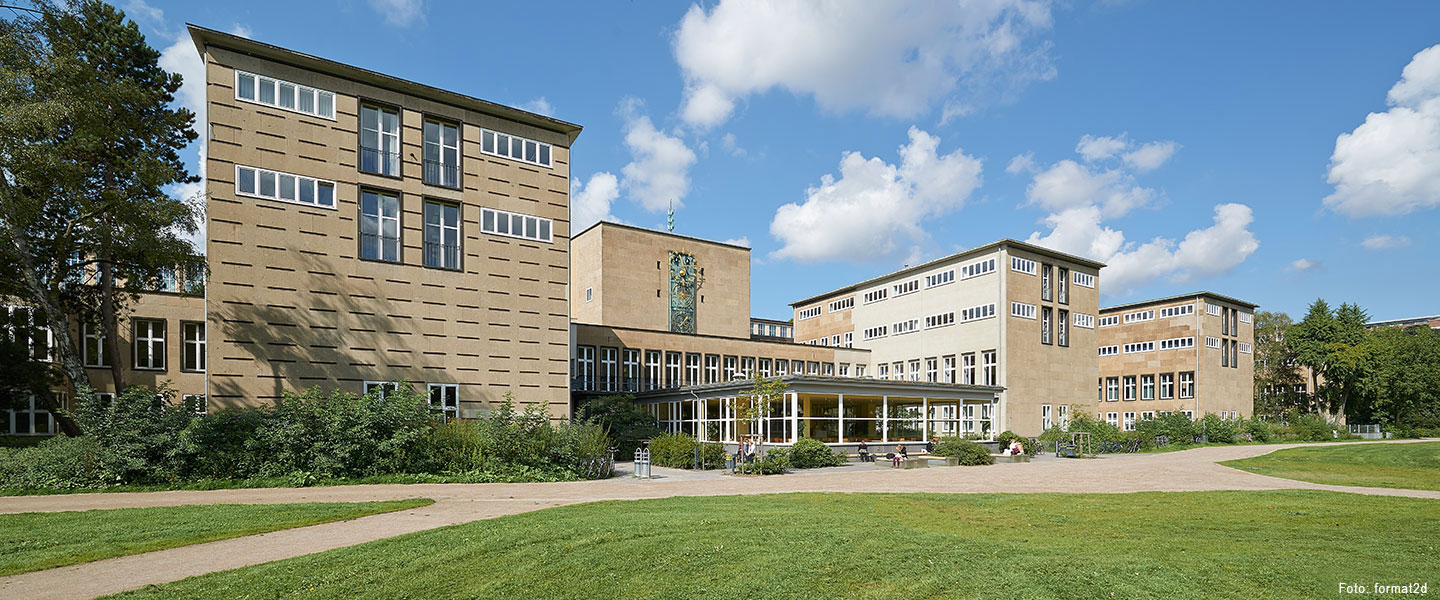 Image source: Unversity of Cologne
Discover the University of Cologne: A Gateway to Knowledge and Excellence
Situated in the vibrant city of Cologne, Germany, the University of Cologne stands tall as a hub of intellectual exploration and academic brilliance. With a rich history dating back to its establishment as the sixth university in Central Europe, this esteemed institution has come a long way. Despite a temporary closure in 1798, the university emerged triumphantly in 1919 and has since grown to become one of Germany's largest universities, attracting over 48,000 students.
Imagine joining this thriving academic community and embarking on a knowledge and personal growth journey. In October 2023, the university will kick off its exciting course program, offering a multitude of opportunities for eager learners. The first year promises an immersive learning experience where students will delve into multidisciplinary methods, theories, and a range of captivating subjects.
Envision yourself engaging in stimulating discussions with passionate professors and fellow students, exploring innovative ideas that span various fields of study. These multidisciplinary courses will equip you with a diverse skill set and a broad understanding of different perspectives, preparing you to tackle complex challenges in your chosen area of expertise.
But that's not all. As you progress through the program, you'll also have the chance to dive deeper into specific courses tailored to your academic interests. Imagine the doors of knowledge opening wide, revealing specialized knowledge and insights that will shape your academic and professional trajectory.
The University of Cologne is more than just a place of learning; it's a vibrant community where ideas flourish, connections are formed, and lifelong memories are made. From state-of-the-art facilities to a bustling campus atmosphere, this university offers a supportive and enriching environment that fosters personal growth and academic success.
So, seize this opportunity to join the University of Cologne and be part of a legacy that spans centuries. Apply now and set yourself on a path to academic excellence and a future filled with endless possibilities. The journey awaits, and your quest for knowledge begins here at the University of Cologne.
The Level & Field of Study
Calling all international students with big dreams and a hunger for knowledge! The University of Cologne is offering an incredible opportunity just for you. You can now apply for prestigious scholarships that will pave the way for your journey toward a Ph.D. degree in some truly captivating study areas.
Imagine immersing yourself in the fascinating world of Design and Behavior. In this field, you'll explore how the designs around us influence human behavior. Uncover the secrets behind why we're drawn to certain designs and how they shape our everyday lives.
If understanding and influencing human behavior piques your interest, then Behavior Management Science might be your calling. Discover effective strategies and techniques to understand and guide human behavior in different settings. Become an expert in unlocking the mysteries of human actions and motivations.
The digital realm is rapidly evolving; you can be at the forefront of this exciting transformation. Dive into the field of Digital Transformation, where you'll explore the intersections of technology, society, and business. Discover how digital innovations are reshaping industries and impacting our lives.
Demography and Social Inequality offer a captivating field of study for those passionate about understanding societies and the dynamics that shape them. Uncover the trends defining human populations, explore migration patterns, and delve into the factors contributing to social inequalities. Be part of the solution to creating a fairer and more inclusive world.
Markets and Government provide a fascinating exploration of our economic systems. Analyze the relationship between markets and government policies, and understand how they shape our world. Gain insights into value creation and risk management, key elements that drive economies and businesses.
These scholarships are your ticket to an exceptional academic journey. Imagine collaborating with leading experts in your chosen field, conducting groundbreaking research, and making a lasting impact. Don't let this opportunity pass you by!
Apply now to pursue your Ph.D. program in one of these exciting study areas at the University of Cologne. Unlock your potential, expand your horizons, and become a driving force of change in your chosen field. Your future starts here.
Host nationality
The scholarship is in Germany.
Eligible Nationality
The scholarship is open to International Students.
Scholarship Worth
When you secure one of these coveted scholarships, you'll receive a monthly stipend of EUR 1,200 to support your studies. This generous financial support is designed to ease the financial burden and ensure that you can fully focus on your research and academic pursuits.
Scholarship Eligibility
Are you ready to take the next step in your academic journey? To be eligible for this incredible scholarship opportunity, you'll need to meet the following criteria:
First and foremost, we're seeking exceptional students who are on the path to completing their master's degree. We're looking for individuals who have demonstrated outstanding academic performance and are among the top 10% of graduates in their Faculty. You could be the perfect fit if you've consistently shown dedication, determination, and excellence in your studies.
It's important to note that the program is taught in English. Therefore, proficiency in the English language is crucial. If English is not your first language, don't worry! You'll need to provide evidence of your English language proficiency at the level required by the University. This ensures that you can fully engage in the program, communicate effectively, and make the most of the academic opportunities that lie ahead.
We believe in providing equal opportunities to students from all backgrounds. Regardless of your native language, if you meet the criteria mentioned above, you have a chance to be considered for this scholarship. We value diversity and welcome talented individuals from around the world to join us on this exciting academic journey.
So, if you're an outstanding student, poised to complete your master's degree, and meet the English language requirements, don't hesitate to apply for this life-changing scholarship. Your academic future awaits, and this scholarship could be the key that unlocks a world of opportunities.
Application Procedure
Getting started on your scholarship application is easy. Simply visit www.cgs.uni-koeln.de, and you'll find all the necessary information, along with the application forms and required documents. Everything you need to kickstart your application journey is just a click away!
When filling out the application, indicate the key area of the research profile you wish to pursue. We want to know where your passion lies and which field excites you the most. Additionally, feel free to suggest potential supervisors from our esteemed Faculty who align with your research interests. This will help us better understand your aspirations and ensure the best possible match.
It's important to note that we only accept online applications. Please refrain from submitting paper applications, as they will not be considered. We've streamlined the process to make it convenient for you, ensuring a smooth and efficient application experience.
Mark your calendars! The application period opens on December 15 and remains open until March 31. Take your time, gather all the necessary documents, and submit your application within this timeframe. Remember, the early bird catches the worm, so don't wait until the last minute. Give yourself ample time to complete the application and make it shine.
Your journey to success starts with this application. So, don't hesitate! Visit www.cgs.uni-koeln.de, access the online application, and seize this incredible opportunity to pursue your dreams. We can't wait to review your application and discover the potential within you. Good luck!
Deadline for application
Submission is March 31st annually.