Scholarship details
The Boys and Girls Clubs of Greater San Diego Foundation (BGCGSD) takes immense pride in unveiling the prestigious Spence Reese Scholarships, a commendable initiative aimed at supporting and empowering young minds in various fields of study, including Medicine, Engineering, Law, and Political Science.
However, This esteemed scholarship program is exclusively available to male high school seniors actively seeking or planning to pursue a four-year degree course at an accredited college or university. The BGCGSD Foundation recognizes the importance of fostering educational opportunities and wishes to play a pivotal role in facilitating the academic aspirations of talented young men.
For aspiring scholars, this article is designed to serve as an all-encompassing resource that provides comprehensive information about the Spence Reese Scholarship. From detailed descriptions of each field of study to eligibility criteria and application procedures, this piece aims to equip applicants with everything they need to know to embark on their journey toward securing this invaluable scholarship.
Readers are encouraged to refer to the table of contents for a clear and concise overview of the scholarship program, ensuring that they are well-prepared to take the first step toward a brighter future.
The Boys and Girls Clubs of Greater San Diego Foundation is committed to positively impacting the lives of ambitious young individuals, and the Spence Reese Scholarships stand as a testament to this dedication. By investing in the education and potential of talented young men, the foundation aims to create a ripple effect of positive change within the community and beyond.
Aspiring scholars are urged to seize this incredible opportunity and pursue their dreams with the backing of the BGCGSD Foundation. Through this scholarship, future leaders in Medicine, Engineering, Law, and Political Science will be nurtured and empowered to make significant contributions to their chosen fields, ultimately shaping a better and brighter tomorrow for all.
About the Foundation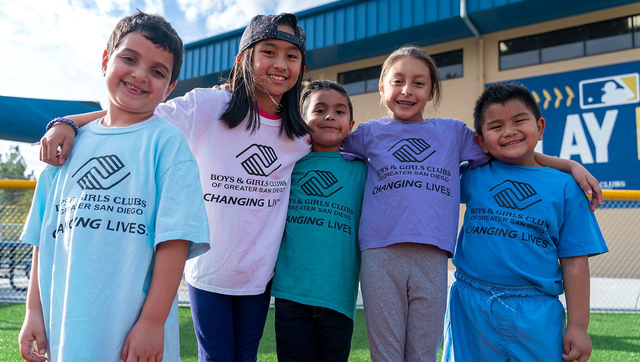 Image Source: BGCGSD Foundation About Us
The Foundation serves a vital purpose in its commitment to ensure the continuity and expansion of the Club's essential programs and services, all dedicated to the well-being and development of youth.
With the noble mission of supporting Boys & Girls Clubs, the BGCGSD Foundation has actively sought contributions in the form of substantial cash, securities, and property since its establishment in 1984. Through the generosity of donors, the Foundation has significantly impacted the lives of countless young individuals, providing them with opportunities for growth, empowerment, and a brighter future.
One of the Foundation's instrumental offerings is the provision of scholarships to deserving students. This initiative aims to assist ambitious young minds in pursuing their academic dreams and unlocking their full potential. Through the scholarship program, successful applicants can benefit from a financial aid range of $2,000 to $6,000 per year, spanning four years of study. This generous support plays a crucial role in easing the financial burden of higher education and encourages these aspiring scholars to focus on their studies and personal growth.
The Boys and Girls Clubs of Greater San Diego (BGCGSD) is at the heart of this mission-driven organization. Their unwavering dedication lies in inspiring and empowering youth to become productive, healthy, responsible, and accountable citizens. By providing a safe and nurturing environment, offering engaging programs, and fostering mentorship opportunities, BGCGSD paves the way for young individuals to thrive academically, emotionally, and socially.
Through the collaborative efforts of the BGCGSD Foundation and the Boys & Girls Clubs, the organization strives to create a positive impact on communities, equipping youth with the necessary tools to navigate challenges and grasp opportunities in their journey toward a promising future.
The BGCGSD Foundation and its alliance with Boys & Girls Clubs stand as beacons of hope for the younger generation, fostering an environment where dreams are nurtured, potentials are realized, and promising destinies are shaped. Through financial support, educational initiatives, and a shared commitment to the betterment of society, they continue to uplift and empower the youth, making a lasting difference in their lives and beyond.
Field of study
Only those in the following fields of study can be recipients of this scholarship;
Medicine

Engineering

criminal law

Political Sciences
Eligibility for the Spence Reese Scholarship
To apply for this scholarship:
1. Applicants must be male.
2. These applicants should be high school seniors.
3. Applicants must plan to pursue studies in Medicine, Engineering, Political Science, or Law.
How to Apply:
To apply for the BGCGSD Spence Reese Scholarship, the candidate can simply submit an online application through the provided link here.
Required Documents
High school transcripts

SAT/ACT Score Sheet

Letter of recommendation
Upload the required documentation in .pdf format.
Financial Aid and Prize Money
Average scholarships awarded range from $2,000 to $6,000 annually for four years.
Scholarship Application Deadline
All applications and supporting documents must be received by April 1, 2024.