Scholarship details
The Ascend Scholarship, offered by Scholarship Points, is one of three scholarships designed to assist students who are members of their community in obtaining the necessary educational resources for college planning and payment.
This opportunity is open to high school and college students actively engaging in the ScholarshipPoints.com platform. Students can earn points and enter scholarship drawings by participating in various online activities within the community.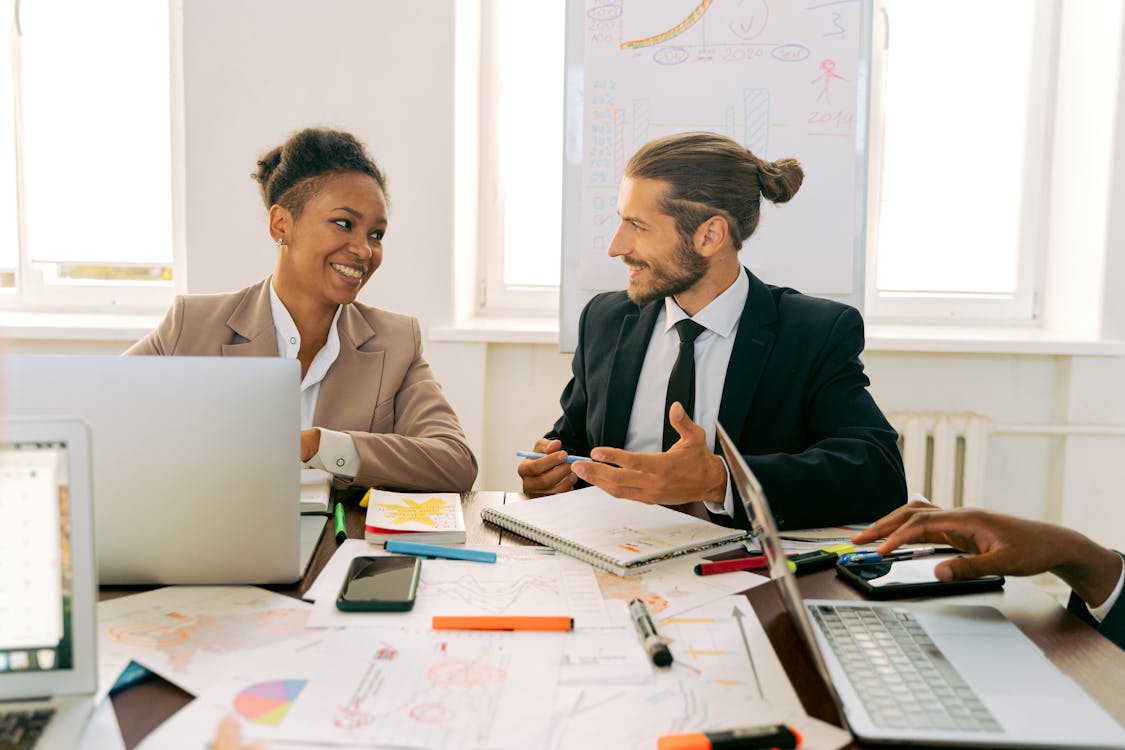 Image Source: Pexels
For those interested in taking advantage of this opportunity, gathering all relevant information regarding the Ascend Scholarship is crucial to ensure a correct and timely application. That's where pickascholarship.com comes in to help.
At pickascholarship.com, they have compiled all the essential details about the $1,000 Ascend Scholarship and comprehensive guidance on the application process. Below is a brief overview of the key aspects covered in this post. From eligibility criteria and submission requirements to important deadlines, pickascholarship.com provides the necessary resources to enhance your chances of securing the scholarship.
Remember, the Ascend Scholarship is more than just a financial aid opportunity; it's an invitation to actively participate in the ScholarshipPoints.com community and grow through engagement in various online activities.
As you navigate your academic journey, pickascholarship.com aims to support you by offering the tools and knowledge to make the most of this valuable opportunity. With their assistance, you can confidently apply for the Ascend Scholarship and pave the way for a successful future in education.
Table of Content
About Ascend Scholarship Sponsor: ScholarshipPoints

Levels/field of study

How much is the scholarship worth?

What are the eligible criteria?

How do I apply for the $1,000 Upward Scholarship?

$1,000 Ascending Scholarship Deadline
About Ascend Scholarship Sponsor: ScholarshipPoints
Scholarship Points operates as a dedicated membership program catering specifically to students, providing them a unique opportunity to earn points through various activities, such as completing surveys, reading blog posts, and engaging with preferred partners.
Every earned point represents a potential entry into scholarship drawings, where members can utilize their accumulated points to participate in valuable sweepstakes.
Beyond just offering scholarship opportunities, Scholarship Points supports students and their families by providing essential educational resources crucial for college planning and payment. The program achieves this by facilitating connections between students and its partner organizations, with the revenue generated from these collaborations being channeled into funding the scholarships.
The genesis of Scholarship Points dates back to 2006 when it was established with the primary objective of streamlining the student scholarship application process. Prior to this innovation, students had to grapple with cumbersome paper applications and write numerous essays to seek financial assistance.
Since its inception, the ScholarshipPoints program, owned by Edvisors, has significantly impacted by awarding over $1,000,000 in scholarships to deserving students. By eliminating the tedious paperwork and essay requirements, the program has not only alleviated the burden on students but has also empowered them with more accessible opportunities to earn scholarships.
Scholarship Points continues to serve as a valuable platform, empowering students on their educational journey by providing financial aid possibilities and essential resources to navigate college successfully.
Levels/Field of Study
This particular ScholarshipPoints program is open to students who want to realize their educational goals.
What Is the Value of the Scholarship?
The upward scholarship is worth $1,000. And also, the company awards only one (1) scholarship annually.
What Are The Eligible Criteria?
To be considered eligible for the prestigious Rising Scholarship 2024, individuals must meet the following specific criteria:
1. Age Requirement: Candidates must be at least 13 years of age or older at the time of application.
2. Educational Enrollment: Applicants should be enrolled or plan to enroll in a college or university within the United States.
3. Residency Status: Only legal United States or Puerto Rico residents are eligible to participate in this scholarship opportunity.
Now, if you're eager to secure your spot on the Wall of Winners, here are four invaluable recommendations to boost your chances:
1. Active Engagement: Resist the temptation of laziness and actively participate in various activities within the Scholarship Point program. The more activities you complete, the more points you'll earn, giving you additional opportunities to enter scholarship drawings and increase your likelihood of winning.
2. Stay Informed: Keep a close eye on your inbox for important updates and announcements. Missing out on any opportunities to earn more points would be unfortunate, so ensure you're always aware of the latest happenings through our email communications.
3. Social Media Connection: Follow our official social media accounts to gain access to new bonus codes shared every week. Utilizing these codes is an effortless way to accumulate more points, making your journey toward the scholarship all the more promising.
The $1,000 Ascending Scholarship 2024 is proudly offered through the Scholarship Point membership program, catering to students residing in the United States and Puerto Rico. This scholarship opportunity is a testament to our commitment to supporting and empowering students as they pursue their educational dreams.
How do I apply for the $1,000 Upward Scholarship?
The application for this scholarship points to the scholarship being done online.
Selection Process
In the selection process, a computer program creates a numbered entry for each point spent on a given scholarship. However, you'll get five tickets if you spend five points on a scholarship.
Please note that the computer program randomly selects a winner on the draw day. The more entries you have, the more chances you have to win. Since the draws are done randomly, winning with single participation is possible. And it is also possible to win multiple times.
For more information on how to join if you're not already a member, click the button below. Please note that this essay scholarship is only open to ScholarshipPoints members.
$1,000 Ascending Scholarship Deadline
Enter to win this 2024 Scholarship Giveaway by midnight Pacific on January 31, 2024. The winner will be announced on February 3, 2024.