Scholarship details
The ASU Global Education Planning Scholarships give first-generation college students the opportunity to be the first in their family to take part in a global education program. This is made possible by lowering the financial barrier that may prohibit some students from contemplating this choice. Global Education programs are commonly mentioned as a milestone in a student's personal growth, and ASU aims to ensure that first generation college students have additional financing alternatives to make it possible for them to pursue their desire of participating in such a program.
Students who are awarded scholarships will participate in a survey regarding their interests in global education and will be linked with GEO staff in order to begin the planning process for a foreign experience. Students will also commit to completing a follow-on project.  The winners of scholarships are strongly encouraged to participate in a variety of GEO seminars and information sessions throughout the course of their planning phase.
About the Scholarship Provider:
Arizona State University (ASU) was established in 1885 by the Thirteenth Territorial Legislature under the name Territorial Normal School. The goal of the institution was to provide instruction in agricultural and mechanical disciplines. Arizona State University's name was altered several times: to Arizona State Teachers College, Arizona State College, and eventually, in 1945, to Arizona State University. In 1958, a referendum proposing the creation of Arizona State University was approved by a vote of 2-1. At present, the university is home to a wide variety of educational establishments, such as schools, colleges, centers, and institutions. In addition, it has been accredited by the HLC (Higher Learning Commission). The five campuses that make up Arizona State University can be found all across Phoenix.  The colleges of Nursing and Health Innovation, Mary Lou Fulton Teachers College, Health Solutions, Law, Integrative Arts and Sciences, Journalism and Mass Communication at the Walter Cronkite School, and Public Service and Community Solutions are all located on the Downtown Phoenix campus. The Herberger Institute for Design and the Arts, the College of Liberal Arts and Sciences, the School of Sustainability, and the School for the Future of Innovation in Society are all located on the university's original and main campus in Tempe. On the west campus, students can chose from a variety of degree programs provided by the university's several colleges and institutions. 
The Fletcher Lawn and its wide collection of public artwork are additional well-known features. Polytechnic University offers programs in business, engineering, education, integrative sciences, and technology on its campus, which is located on the grounds of the old Williams Air Force Base. There are a few undergraduate bachelor's degree granting institutions within the Lake Havasu City university. The Barrett and O'Connor Centre in Washington, DC, the Thunderbird Campus, and ASU Online are only a handful of the many sites owned by the university. The ASU California Centre in Santa Monica is another.
Together, Arizona State University and the Mayo Clinic established the Mayo Clinic School of Medicine. Arizona State University offers a wide variety of academic options to its students, including a wide range of undergraduate and graduate degree programs, online courses, and professional certificates. Architecture, arts, business, media, mathematics, education, engineering, entrepreneurship, health, medical, law, sciences, social sciences, and sports are only few of the many fields represented in these courses. There are about 119,500 students enrolled across all campuses, and more than 4,700 faculty and staff. 
The university has a big international student body because of its focus on research and its many partnerships with international institutions and businesses. As a direct result, students have an expanded worldview and superior employment prospects. About 500,000 ASU alums now call more than 150 different countries home. This group includes many influential and successful persons from various fields. Barbara Barrett was the U.S. ambassador to Finland during that time. The MacArthur Foundation's "Genius Grant" went to Matthew Desmond. The current Governor of Arizona is Doug Ducey. Mary Temple Grandin is well-known for her contributions to literature, advocacy for people with autism, and the study of animal behavior. CEO and founder of both jobing.com and recruiting.com, Aaron Matos has quite the resume. On top of that, the university is populated by many famous and successful people.
SeNSS is one of only 14 Doctoral Training Partnerships in the United Kingdom that is sponsored by the ESRC, and they will be offering a handful of fully-funded ESRC doctoral studentships beginning in September 2023. SeNSS is one of the only 14 Doctoral Training Partnerships in the United Kingdom that is sponsored by the ESRC.
Scholarship Sponsor(s): Arizona State University
Scholarship Country: United States
Scholarship Worth:  $4,000
Study Level:  Undergraduate
Nationality: International Students
Scholarship Offer:
This grant was created to assist students in organizing their future!  Every student will have the opportunity to use this grant beginning with the spring semester of their sophomore year and continuing for a total of five (5) semesters. 
Benefits:
Twenty ASU Global Education Planning Scholarships are available, each worth $4,000, and can be applied toward the cost of participation in any traveling GEO program.
The Gustafsson & Skrondal Visiting Scholarship is administered by the University of Oslo's Centre for Educational Measurement (CEMO). As part of the visiting scholar program, CEMO and the University of Oslo host a number of young researchers from Norway and elsewhere each year.
Eligibility for Scholarship.
Students who have been awarded the ASU Global Education Planning Scholarship have the opportunity to engage in any ASU-approved global education program during the summer, semester, academic year, and/or calendar year (including spring-break, post-spring, and other similar breaks). Students who meet the following requirements will be considered for the ASU Global Education Planning Scholarship:

Be a student who will be the first person in your family to attend college (as indicated on the FAFSA);

At the time of application, you must have the equivalent of two full-time semesters' worth of completed and posted ASU credit hours (you must be a rising Sophomore);

Have a cumulative ASU grade point average of at least 2.0 at the time of application; Show that you are in need of financial assistance and have a recent FAFSA on file with ASU Financial Aid and Scholarship Services at the time of application;

Maintain a positive relationship with the Office of Student Rights and Responsibilities (OSR).

The application period will begin in July of 2023.

The application period will end at 11:59 p.m., Arizona time, on September 1, 2023.

Notification to applicants will be sent out on September 15, 2023.

The beneficiaries of the ASU Global Education Planning Scholarship will be eligible to use their award toward a program that will take place within the following five semesters (beginning in the spring of 2024). Applicants who are interested in participating in a GEO program during the spring of 2024 are strongly encouraged to submit their applications as soon as possible and to consult with their respective international coordinators regarding the application deadlines to guarantee that they will have adequate time to organize.
Nationality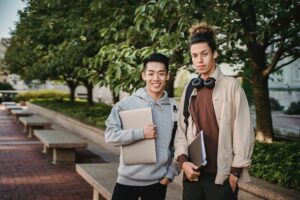 The Arizona State University (ASU) 2023-2024 Global Education Planning Scholarship, USA  is open to all International Students
If a student enrolls in one of the degree programs offered by SOAS University of London, they may be eligible to receive a fee waiver award in the amount of £5,000. This award is available to students who are interested in receiving a degree from SOAS University of London.
Application Procedure
One question requires a lengthy essay of at least 500 words.

How can participating .in a program that offers education in other countries help you advance in your chosen field of study or career? 

Information essential to a profile that will be utilized in publications

Form of release that has been signed off on.

The stipulations of the deal

NOTE: Applicants will be directed to choose Academic Year 2023-2024 as the desired term; however, please take into consideration that this scholarship is to be used beginning with the spring semester of 2024 and beyond.
Application Deadline
The application deadline for the Arizona State University (ASU) 2023-2024 Global Education Planning Scholarship, USA  is September 1, 2023