Scholarship details
Did you know that if you're a student who excels academically and shows strong leadership skills in sports, you could win the Foot Locker Scholarship? It might sound surprising, but it's true! The Foot Locker Foundation recognizes students like you annually through the Foot Locker Scholar Athlete Program.
Picture this: Every year, a group of 24 student-athletes are chosen to receive scholarships of up to $20,000. Why? It's a way to reward and motivate you for doing exceptionally well in your studies and sports at school and in your community.
This post ensures you have all the Foot Locker Scholarship Program details. We'll cover how much the scholarship is worth, who can apply for it, how to apply, when the application deadline is, where to find the scholarship application, and even give you answers to some of the questions that people often ask about this scholarship.
What is the Foot Locker Scholarship Program?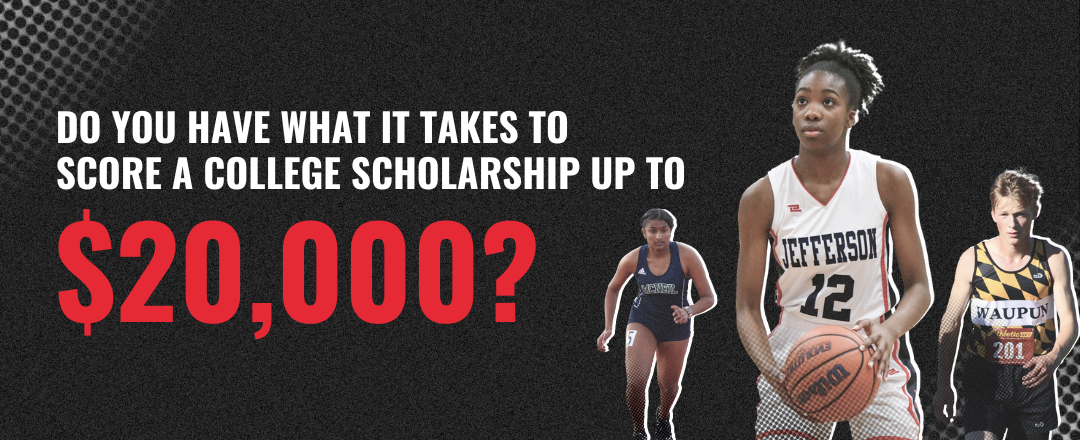 Image Source: FootLocker Scholarship
Provided by the Foot Locker Foundation, the Foot Locker Scholar Athletes Program is designed to recognize and reward student athletes who excel in their studies and demonstrate remarkable leadership through sports in their schools and communities. Imagine being someone who shines on the field or court and stands out in the classroom and your neighborhood – that's what this program celebrates!
To put it into perspective, twenty outstanding individuals will be chosen as Foot Locker Scholars. These lucky individuals will each receive a generous scholarship of $25,000 to support their educational journey. But that's not all – along with the scholarship money, even more perks and benefits await these scholars. It's like a way of saying "great job" for being a fantastic athlete, stellar student, and community leader.
What Is the Foot Locker Foundation About?
The Foot Locker Foundation, Inc. is a big-name store that sells sports shoes and clothing worldwide. They're all about the gear that gets you moving! Not only do they have physical stores, but they also sell their stuff online and through catalogs that you can order from. So, if you're a sports fan looking for cool shoes and outfits, Foot Locker is where it's at.
Established in 2001, the Foot Locker Foundation, Inc. isn't just about selling shoes. They're also passionate about supporting education and sports all across the country. They believe in helping kids and young adults by giving them the tools to succeed in their goals and do well in life. It's like they're your cheerleaders on and off the field!
And here's a neat thing: they're interested in students from all levels of high school – whether you're just starting as a freshman or a seasoned senior. They care about everyone and want to help them shine.
What Category of Athletes Are Eligible for the Foot Locker Scholarship?
The Foot Locker Scholar Athletes program celebrates students who are both great at sports and outstanding in school. They value students who show they're fantastic at academics and leadership, not just on the field but also at school and where they live.
It doesn't matter if you're the top scorer on your team or the one who cheers everyone on – they're interested in knowing how you've taken the teamwork and determination you've learned in sports and used it to make a positive difference in the lives of the people around you. So, whether you're scoring goals or cheering from the sidelines, they want to hear about how you've made life better for others.
Foot Locker Scholarship Eligibility
To make sure you can apply for the Foot Locker Scholar Athletes program, you need to meet these requirements:
1. You should be a senior in high school and planning to join a recognized four-year college or university in the USA in the upcoming fall.
2. You should be involved in sports activities at your high school or do sports outside of regular classes (like playing sports with friends, martial arts, etc.).
3. You need a Grade Point Average (GPA) of 3.0 or more. This GPA should be for your 9th-grade year up until the first semester of your 12th-grade year. Don't worry, this is the average of your grades, and it shouldn't be weighted by difficulty.
4. You must either be a United States citizen or a legal permanent resident of the United States.
Also, please note that Foot Locker workers and their immediate family members are not eligible
Level/Field of Study
The Foot Locker Scholarship 2024 is intended for high school student-athletes intending to enter a university for undergraduate study.
Host Nationality
The Foot Locker Scholar Athletes Award program will be held in the United States.
Eligible Nationality
The Foot Locker Scholarship Program 2024 is available to all US Citizens.
Foot Locker Scholarship Application Procedures
Applicants must register online via this page.
Additionally, a non-family matching recommendation must be submitted with the completed application in time to be considered.
In addition, applicants must publish and submit Footlocker scholarship essays of no more than 500 words describing the excellence they exhibit at the university or their community.
Scholarship Application Deadline
The application form closes on January 8, 2024, at 5 pm EST for multiple applicants (even if you reside in the Central, Mountain, or Pacific Coast time zones).
For more information on the Foot Locker Scholarship, click the link