Scholarship details
This is a merit-based scholarship awarded to incoming first-year students who demonstrate exceptional academic achievements and potential. Eligibility is determined through the admissions application process, and no separate application is required.
Barnard College is a private women's liberal arts college located in Manhattan, New York City. It was founded in 1889 and is affiliated with Columbia University, with which it shares a close relationship. Here are some key points about Barnard College:
Women's College: Barnard College is an undergraduate women's college, offering Bachelor of Arts (B.A.) degrees. It provides a supportive and empowering environment specifically designed to educate and empower women.
Partnership with Columbia University: Barnard College has a unique relationship with Columbia University, which is located just across the street. While Barnard is an independent college, students have access to resources, facilities, and courses offered by Columbia University, providing them with a broader academic experience.
Liberal Arts Education: Barnard College offers a comprehensive liberal arts education, providing a broad-based curriculum across various disciplines, including humanities, social sciences, natural sciences, and the arts. Students have the flexibility to explore diverse academic interests while also specializing in their chosen major.
Strong Academic Programs: Barnard College offers over 50 majors and academic programs, including popular fields such as economics, political science, psychology, English, and biology. The college emphasizes critical thinking, writing, and analytical skills development.
Vibrant Campus Life: Barnard College offers a vibrant campus life with a wide range of student organizations, clubs, and activities. Students can engage in cultural, academic, political, and social initiatives through clubs, student government, publications, performing arts groups, and more.
New York City Location: Barnard's location in New York City provides students with unique opportunities to engage with the city's rich cultural, social, and professional resources. Students can take advantage of internships, research opportunities, and access to renowned museums, theaters, and organizations in the city.
Commitment to Women's Leadership: Barnard College has a strong focus on empowering women and promoting women's leadership in various fields. The college provides resources, programs, and mentorship opportunities to support women's growth and success both during and after their time at Barnard.
What are the Eligibility Requirements for the Barnard Scholarship:
While the specific eligibility requirements may be subject to change, here are some general criteria that typically apply:
Admissions Application: To be considered for the Barnard Scholarship, you must first apply and be admitted to Barnard College as an incoming first-year student. The scholarship is typically awarded based on the information provided in your admissions application.
Exceptional Academic Achievement: The Barnard Scholarship is highly competitive and awarded to students who demonstrate exceptional academic performance. This includes having a strong high school GPA and a record of challenging coursework.
Standardized Test Scores: While Barnard College is test-optional for admissions, submitting standardized test scores (SAT or ACT) can be advantageous for scholarship consideration. Strong test scores can help strengthen your scholarship application.
Personal Achievements and Leadership: In addition to academic excellence, the Barnard Scholarship takes into account your involvement in extracurricular activities, leadership roles, community service, and any significant achievements or talents you may have.
Personal Statement: The admissions application typically includes a personal statement or essay section where you can showcase your interests, goals, experiences, and why you believe you are deserving of the scholarship.
What is the total award for the Barnard Scholarship:
The total award amount for the Barnard Scholarship can vary, and the specific details may change over time. The scholarship is typically awarded based on a combination of merit and financial need. While I don't have access to real-time data, historically, the Barnard Scholarship has covered a significant portion of a student's demonstrated financial need.
Barnard College is committed to meeting the demonstrated financial need of its students. This means that the scholarship amount may vary from student to student based on their individual financial circumstances. The college uses a comprehensive review process to assess a student's financial need, taking into account factors such as family income, assets, and other financial considerations.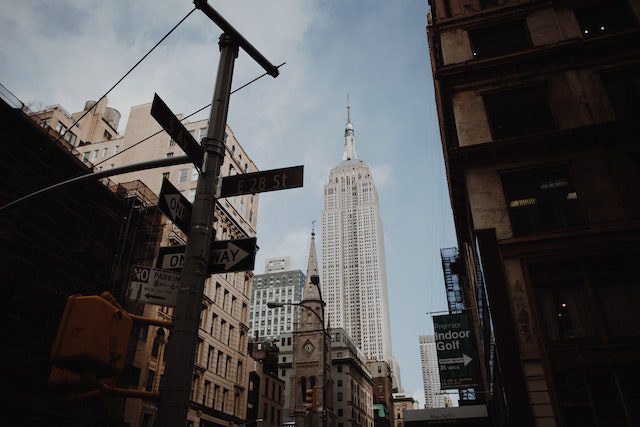 Source: Pexels.com
How do you apply for the Barnard Scholarship:
To apply for the Barnard Scholarship, you need to follow the regular admissions application process for Barnard College. Here are the general steps to apply:
Complete the Common Application: Start by filling out the Common Application, an online application platform used by many colleges and universities. Include all the required information and personal details as requested.
Submit Required Documents: Along with the Common Application, you will need to submit additional documents, including official high school transcripts, letters of recommendation, and any standardized test scores (such as SAT or ACT). Follow the instructions provided by Barnard College regarding document submission.
Write the Personal Statement/Essay: The application typically requires a personal statement or essay where you can showcase your experiences, interests, goals, and why you believe you are a strong candidate for the Barnard Scholarship.
Indicate Interest in Scholarships: Within the application, you will have the opportunity to indicate your interest in being considered for scholarships, including the Barnard Scholarship.
Financial Aid Forms: To be considered for the Barnard Scholarship, you may also need to complete additional financial aid forms, such as the CSS Profile and/or the Free Application for Federal Student Aid (FAFSA), to provide information about your family's financial situation.
Admissions Deadlines: Be sure to adhere to the specified application deadlines set by Barnard College. These deadlines may vary, so it's important to check the college's official website or contact the admissions office for the most up-to-date information.
Step by Step Student Visa Process for United States
Here is a step-by-step overview of the process:
Acceptance by a U.S. Institution: Obtain acceptance from a recognized U.S. educational institution that is authorized to issue Form I-20 (Certificate of Eligibility for Nonimmigrant Student Status). You will need to apply and be accepted into a Student and Exchange Visitor Program (SEVP)-certified school in the United States.
Pay the SEVIS Fee: Once you have received your Form I-20 from your U.S. institution, you must pay the Student and Exchange Visitor Information System (SEVIS) fee. This fee helps support the administration and maintenance of the SEVIS program.
Complete the Nonimmigrant Visa Application: Fill out the online Nonimmigrant Visa Application (Form DS-160) on the U.S. Department of State's website. Be prepared to provide personal information, details about your U.S. institution, and your intended length of stay in the United States.
Schedule an Interview: Contact the U.S. embassy or consulate in your home country to schedule a visa interview appointment. Visa wait times and procedures may vary, so it's important to check the specific requirements and instructions provided by the embassy or consulate.
Prepare Required Documents: Gather the necessary documents for your visa interview. These typically include:

Valid passport
Form DS-160 confirmation page
SEVIS fee payment receipt
Form I-20 issued by your U.S. institution
Evidence of financial resources to cover your tuition, living expenses, and return transportation
Academic transcripts and standardized test scores
English language proficiency test results (e.g., TOEFL, IELTS)
Documentation of any scholarships or financial aid you have received
Any additional documents required by the embassy or consulate in your country

Attend the Visa Interview: Arrive at the U.S. embassy or consulate on the scheduled date for your visa interview. The consular officer will review your documents, ask questions about your intended study, and determine your eligibility for the student visa. Be prepared to provide honest and clear answers.
Pay the Visa Application Fee: Pay the visa application fee, which is required before your visa can be issued. The fee amount and payment methods may vary depending on your country.
Visa Decision and Passport Return: After your visa interview, the consular officer will inform you of their decision. If your visa is approved, they will provide information on when and how to collect your passport with the visa stamp.
The Annual and Renewable Options For This Scholarship
This is an annual scholarship opportunity.
The deadline is January 15, 2024.
Other available scholarships to look at are Billy Blue College of Design Scholarship or $5,000 Coupontoaster Scholarship Program for International Students 2023.
All applicants should consult the contact webpage that is in the contact section of this page if a question has not been answered. Beforehand check the university's FAQs page to see if anything can be answered right away.
All students should check with the university website about any delays or changes to the open submission window or deadline time frame. This is the best way to see if anything needs to be reviewed or changed before submitting their application. Anyone can sign up to receive a university website newsletter to stay updated on the latest information.
Any student unsure about the rules and guidelines meant to be followed by the recipient should consult the website link provided. Anyone looking for more information that is not found on the website should contact the email address.
We also suggest that all applicants read through the information guideline page that is available through the original scholarship link. This way, the individual can navigate the website correctly and identify the real scholarship online application. So far there has been no mention of any delays for this opportunity or any cancellations.