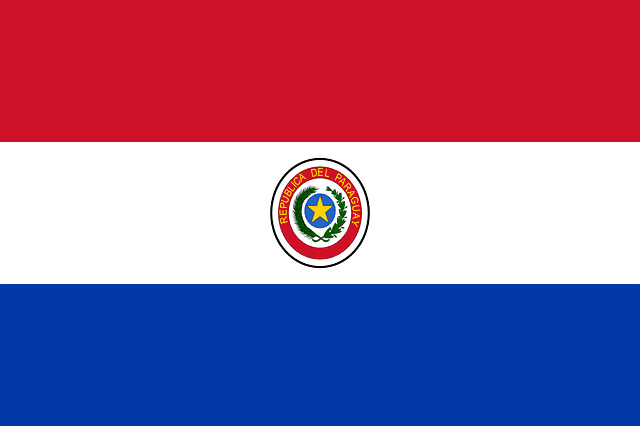 Paraguay has many scholarship opportunities available for students that are looking to study in the country. Paraguay has scholarships available for international students that have actual roots, ancestral roots attached to the country. Luckily international students would be able to find scholarships that identify with the exact subject they are studying.
We will share a few scholarships that are available to apply towards along with work-study programs that are available to international and domestic students.
Down below there is even a  short list of the programs that are sought out the most in Paraguay.
Scholarships in Paraguay:
Performance & Elite Sports Scholarships – International Scholarship
Global Scholarship Program (GSP)
Paraguay (Chevening Scholarship)
Self-Managed Scholarships Masters – Doctorates abroad in Paraguay Scholarship
Endeavor Scholarships in Australia for International Students Open To Students In Paraguay
Americas Grants for International Undergraduate and Masters at University Canada West for Student in Paraguay
Undergraduate Scholarships at the University of Salamanca in Spain
National Graduate Scholarship Program Abroad "Don Carlos Antonio Lopez" (BECAL) – Paraguay University of Saskatchewan (CALDO Member University) Co-Funding Program – unlimited number of scholarships are available and will cover a student's tuition for a duration of two academic years
Management at the Bloomsbury Institute whilst living at Goodenough College Scholarship Opportunity – This scholarship covers up to 50 weeks for a student to study at the college mentioned before
University of Cambridge Scholarships 2022 for International Students
EDESIA Science Scholarships for International Students
Vice Chancellor's Social Champion Scholarships for International Students
Sydney Scholarships for International Students
Edith Cowan University MRIWA Postgraduate Scholarships for International Students
Aalto University Finland Doctoral Student In Optics And Photonics Scholarships for International Students
The Gates Scholarship – A huge scholarship that covers a students 100% 4-year duration of their college career
Saint Martin's University Washington USA Undergraduate Academic Merit Scholarships for International Students
The amount of scholarships available to students that live in Paraguay or for students who wish to study in Paraguay are readily accepting applications. As always though, students must be attending the university or enrolled if a university is giving out scholarship options. Otherwise, if the student is not enrolled or accepted to that college, there application towards the scholarship will be dismissed immediately
Work study in Paraguay:
The Go World Study – Asuncion Paraguay Education Agent: Programs available for these subjects
Generation Rising Foundation – For students that have a teacher's degree that wants to work towards teaching students in Paraguay
The InterExchange Work & Travel USA Program – For students who live in Paraguay to apply
World Health Organization: Internship Program
Tropical Research Internship: Pilar, Paraguay
Global Degree Academy – Central and South America Study Tour
Some of the more popular programs that are studied in Paraguay tend to have more scholarship available to these subjects as well:
International Management
Business Analytics and Big Data Systems
International Business
Interior Design
All international student interested in studying in Paraguay will need to send off a student visa application so they have a student visa that covers them for the entire duration of their stay in the country.