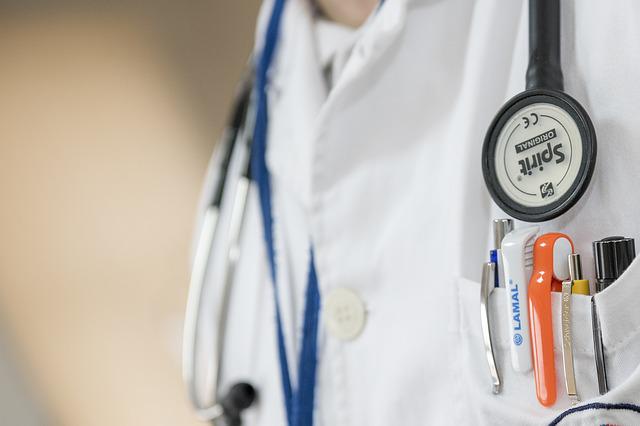 Study Medicine in Spain Today
Having Spain as a destination to study Medicine is a good option. This nation offers academic stability, world-renowned universities, and suitable environments for all international students. It is necessary that you know the advantages and everything related, for this reason, we have decided to gather a set of information that will provide you with the necessary mechanism to take a leveling in Medicine as an applicant outside the European Union.
Spain is a European country developed in various aspects, including the university academic, the educational system of this country is recognized by important national and international entities. Among its purposes is to offer excellent preparation and guarantee highly qualified spaces for the integration of all its applicants, who come from all over the globe, including Spanish-speaking countries.
Opt for Medicine scholarships in Spain for African students
Studying Medicine in Spain implies meeting a series of essential requirements, including having previous academic preparation that is equivalent to that obtained in Spain, a visa and passport, and knowledge of the language. This will not be a problem for candidates from Spanish-speaking nations, although, if you only speak English, you will need to know a little Spanish. There are universities that offer courses in both languages.
Due to the rise of foreign students requesting preparation in Spain, there are a large number of universities that offer partial or full financing to applicants of extraordinary academic levels. Many of these funding programs are sponsored by institutions outside of universities.
Main reasons to study Medicine in Spain:
Courses are offered in the Spanish language.
World-class universities. Currently, five (5) higher education institutions in Spain are on the list of the best 200 universities in the world in the field of Medicine.
International community. This figure has increased in recent years, due to the financing programs that are offered to foreign students.
Low-cost tuition fees compared to other countries. For applicants who are unable to obtain a scholarship, university tuition costs are very low compared to the United States or the United Kingdom.
Rich and exceptional culture. During your stay in the European country, you will be able to get to know different areas where you will obtain an incomparable cultural experience, this has a plus if you are a Spanish-speaking student.
A country developed in various fields, it is fully qualified to receive applicants from all over the world and offer the best in technology, security, health, and other important fields.
What do I need to study Medicine in Spain?
After completing an exhaustive search and determining where you want to complete your training in Medicine, it is important that you learn more about the different aspects of the university: expenses related to maintenance, qualities of the city where you will reside, among others, you will start the application process and you must provide the Spanish institution with information about your skills and abilities as an international student.
It is very important that you know that entry to Spain is through a visa. If you do not have a valid one, it is highly recommended that you carry out this procedure through the Spanish consulate or embassy in your country of origin. To do this, you must prepare a file with the following documentation:
Successfully completed visa application form.
Valid ID.
Acceptance letter.
Valid passport.
Proof of financial status.
Recent passport photos.
Below is a list of the best medical schools in Spanish universities. As mentioned above, these have international prestige and are found in the QS World University Rankings as the best 200 institutions in the world.
Universities of Spain in Medicine
Faculty of Medicine and Health Sciences – University of Barcelona.
This faculty is considered by different world entities as the best in its area in Spain. From its beginnings to the present it has been in constant evolution, its objectivity has allowed it to adapt to the changes that are required over time. Climbing positions and ranking as the best university in Spanish Medicine.
Different institutions in the field also carry out their work at the faculty's headquarters, such as The Institute of Nanobioengineering of Catalonia, and the Barcelona Science Park Foundation, among others.
In addition, it offers great diversity in courses and subjects for bachelor's, master's, and doctoral degrees. Those interested in being part of the University of Barcelona have the opportunity to freely choose the field that interests them.
Official notice: University of Barcelona
Faculty of Medicine – Autonomous University of Barcelona.
It also ranks as one of the best universities in the field of teaching Medicine. This house of study has become one of the most requested learning centers by international applicants who wish to prepare for the future in the medical field.
While completing her preparation at the UAB, she will put her learning into practice at university hospitals in Spain. In addition, students will have the opportunity to explore and conduct research through other institutes affiliated with the university, including Hospital Research Institute and Valle de Hebrón University Hospital.
The Autonomous University of Barcelona has financing projects which are open on different dates for the registration of candidates.
Official notice: Autonomous University of Barcelona
Faculty of Medicine – Autonomous University of Madrid.
Training professionals in 1970, since then it has become one of the most important Spanish institutions in the medical field. Throughout its history, it has offered the skills and strategies of its members in different medical institutions. The Faculty of Medicine of the Autonomous University of Madrid records the participation of a large number of its professionals in hospitals in the European nation.
In the studies and teachings that they offer to their members, they also promote different medical research specializations. This university guarantees unique growth and support, they will have everything they need to be able to fulfill their professional dreams.
The UAM has several financing programs for international students, one of them is the Erasmus Scholarship at the UAM. This award is one of the most famous for foreign candidates who want to train in Spain.
Official notice: Autonomous University of Madrid
Faculty of Medicine – Complutense University of Madrid.
It is a notable school in Spain, it aims to train high-level professionals, and polish their skills and abilities, in addition to teaching them the scientific needs currently required in the medical field. The medical school of this important European university provides a world-renowned education. Properly prepare the new leaders in the area.
It is equipped with the best technology and the best spaces to receive foreign students and provide them with an optimal first-class education.
The Complutense University of Madrid also has financing projects for students who demonstrate academic excellence.
Official notice: Complutense University of Madrid
Faculty of Medicine – University of Navarra.
We have previously talked about this prestigious Spanish university and its scholarships for international students. The institution of higher education professionally trains all its members and has various areas and fields of study.
The University of Navarra has internationally recognized for all its academic programs and funding awards that it grants to its members in order to support their stay and education in Spain, being of great help to Latin American applicants.
Upon receiving an academic degree at the University of Navarra, you will have endless job opportunities in your home country or abroad. It will open the doors for you to carry out your professional internships in university hospitals around the globe, including Europe, Latin America, and the United States.
Official notice: University of Navarra
Reminder
This content indicates the best universities in Spain to study a Medicine specialization in any area as a foreign student. Each of them offers scholarships for different fields, both partial or complete. Likewise, it is important to indicate that they also have very low registration prices compared to the United States or other nations.