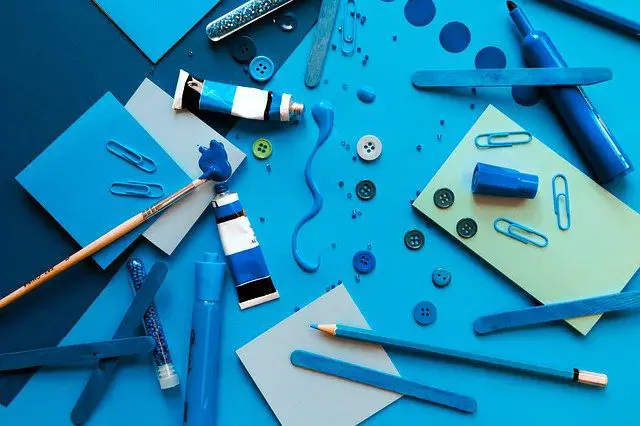 Checklist to study abroad
Preparing to study abroad can be hectic and overwhelming, especially if this is your first time living in another country. With so many requests, deadlines, and arrangements to make, it's easy for things to slip through the cracks. Sometimes you may not realize you've missed a step until it's too late.
When it comes to planning a study abroad trip, timing is everything. You should pay close attention to dates and deadlines, especially when it comes to:
Apply to programs
Find financial aid
Find housing
Make travel arrangements
Obtain passports and/or visas
A checklist is an excellent tool to visually organize the steps you need to take to prepare to study abroad.
#1 Identify the career/master's degree of your interest
With thousands of options, how will you choose a career that's right for you? If you have no idea what you want to do, the task may seem insurmountable. Fortunately, it is not. Follow an organized process and you will increase your chances of making a good decision.
Assess yourself: Before you can choose the right career, you need to learn about yourself. Your values, interests, soft skills, and aptitudes, combined with your personality type, make some occupations right for you and others completely inappropriate.
Make a list of occupations to explore: First, find careers that appear on multiple lists and copy them onto a blank page. Title it "Occupations to Explore." Your self-assessment will indicate that they are a good fit for you based on several of your traits, so they are definitely worth exploring. Then find any occupation on your list that appeals to you. They can be careers that you know a little about and want to explore further. Also, include professions you don't know much about. You might learn something unexpected.
Explore the occupations on your list: Find job descriptions and educational, training, and licensing requirements in published sources. Learn about advancement opportunities. It uses labor market information to obtain data on income and job prospects.
Finally, after doing all your research, you're probably ready to make your choice. Choose the occupation you think will give you the most satisfaction based on all the information you've collected. Note that you are allowed replays if you change your mind about your choice at any point in your life. Many people change careers at least a few times.
#2 When do you want to start studying?
Pay close attention to application deadlines as they can be sooner than expected. This is because you will need a lot of time to apply for a visa, make travel arrangements, and enroll in classes before your program begins.
Another reason to consider applying early is that some programs accept students on a first-come, first-served basis.
It's no secret that studying abroad can be expensive. In addition to tuition at a foreign university, you will have to pay for accommodation, food, travel costs, and more. Many students will require financial aid to cover these costs.
Deadlines for applying for scholarships and funding vary. Some may require you to apply early, while others have deadlines closer to your departure date. As a general rule, it is always better to apply earlier.
#3 Sign up for a language test (if needed)
Students whose native language is not English and who plan to attend a study abroad program taught in English are almost always required to demonstrate their level of English. Most of the time, this test is in the form of a standardized language test score.
Some commonly accepted exams for English are:
TOEFL — Test of English as a Foreign Language (most common). The average TOEFL test score is 75 to 80 to be accepted into a university. However, some universities require a score of 100 or higher. Your scores are valid for two years and you will be accepted by American and Canadian universities.
IELTS — International English Language Testing System. Your results are reported in scores between 1.0 for the lowest score and 9.0 for the highest score. There is a score for each section of the test, i.e. Listening, Reading, Writing, and Speaking. You need to at least get an overall GPA of 6.5 to be accepted. As it is an exam organized by the British Council, it is the preferred exam in the UK, Australia, and New Zealand.
PTE —Pearson Test of English. This test is accepted by universities in Australia, the UK, and New Zealand. The main factor that distinguishes it from IELTS and TOEFL is that it is a computer-based test that you can book at the last minute. Plus, you get your test results within 48 hours. A minimum score of 55-60 is enough to be accepted by a university.
Because you will need to include a test score on your application, you should register for a test as soon as possible. Each of these tests can be performed regularly at centers around the world.
#4 Minimum score required for entrance exams
The first step in the admission procedure is to take the appropriate exam to prove your eligibility for a university before applying to study abroad. Here is a list of the most common exams for admission to foreign universities given by students from all over the world:
SAT (Scholastic Aptitude Test): The SAT is widely taken by middle and high school students. It is a 3-hour written exam designed to measure students' English and math skills. A perfect SAT score is 1600; greater than 1000 is considered a good SAT score. Getting good scores on the SAT will get you into almost any college in the United States.
ACT (American College Testing): The ACT tests your excellence in math, science, and English. The best part is that it is based on the high school curriculum that you are already well versed in. The minimum ACT score required is 16-17.
GRE (Graduate Record Examinations): It is designed to test your mathematical and analytical skills and is accepted by universities in the United States. Any score above 260 GRE will grant you admission to a university.
GMAT (Graduate Management Admission Test):  You must take the GMAT to be accepted into business and management schools. Its objective is to evaluate your analytical, reading, and writing skills in English. The main eligibility criteria to take this test is that you must be 18 years of age or older. The GMAT score range at top business schools is 550+.
MCAT (Medical College Admission Test):  MCAT is a multiple choice based exam. MCAT scores are required to pursue a medical course in the United States, Canada, Australia, and the Caribbean islands. It is designed to test your skills in physical science, biological science, and verbal reasoning. If you score at or above the 65th percentile (506+), you will pass the MCAT.