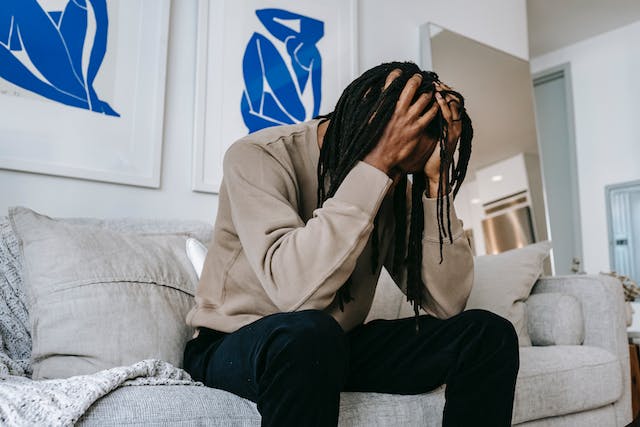 Understand the Basics of Scholarship Scams
Scholarship scams are an unfortunate reality. This type of fraud includes organizations and services that promise to find students unclaimed scholarships, guarantee scholarship money, or charge for scholarship searches. While there are legitimate scholarship opportunities available, it's important to be aware of tactics used to scam uninformed students.

One of the most vital steps to take to avoid scholarship scams is to research any companies purporting to offer scholarship opportunities. This means thoroughly researching a scholarship organization's legitimacy and examining their customer reviews or testimonies. It's also important to understand that scholarships typically come with no upfront fees or costs, meaning warning bells should go off if a company is attempting to charge money in exchange for scholarship information. Additionally, be aware of any emails or online forms asking for personal information, as this could be a sign of a phishing scam.
Research Before Applying for Scholarships
Before applying for scholarships, ensure you do your due diligence. Research the entity offering the scholarship and learn as much as you can about its history, legitimacy, and any requirements associated with award acceptance. Verify the sponsor's contact information to ensure it's valid and up-to-date. One great source of information is past leads and recipients who can provide valuable insight into aspects of the scholarship.

When you find a potential scholarship to apply for, read the requirements carefully. In many cases, you'll have to provide several documents and answer questions in your personal statement. Thoroughly review the rules and adhere to all submission guidelines, such as the specific format, duration, and content. Additionally, find out the timeline for when the decisions are made so you can plan accordingly. Finally, pay close attention to the deadlines; that's one of the most important factors in a successful application.
Be Cautious of Scholarship Offers That Require Payment
Scholarship scams are unfortunate and cases of any payment, even a small processing fee, should be approached with caution. It is important to research any scholarship requiring payment prior to applying. This should include looking into the company offering the scholarship, requesting information from them, and connecting with other sources to ensure the scholarship is legitimate.

Educational institutions, government departments, the private sector, charities, and other non-profit organizations often provide legitimate scholarships and these are generally free to apply. If a scholarship being considered requires payment of some kind, it is prudent to proceed with caution to ascertain whether it is genuine and to confirm that funds will be provided upon submission of the application.
Watch Out for Phishing Scams
Phishing is an effective way of stealing people's personal and financial information. Scammers send emails or text messages that appear to come from legitimate companies, such as banks or other financial institutions. The emails or text messages will usually include a link or attachment that will take the target to a spoof website and prompt them to provide confidential information. It is important to be aware of these types of scams and to never respond to any suspicious emails or text messages.

To protect yourself from phishing scams, it is important to be alert for signs of a scam. Watch out for emails from unknown sources, suspicious link sent through email or text messages, and unusual requests. It's also important to always verify the source of any suspicious emails or messages, and never share confidential information such as passwords or bank account numbers via email or text. Taking the time to verify the source of emails and text messages and researching unfamiliar websites can help keep your information safe from scammers.
Be Wary of Scholarships That Guarantee Money
It is important to remain vigilant and to routinely question scholarship offers that claim to guarantee money. The truth is that there is no such thing as a "guaranteed scholarship". In the best and most ethical situations, these offers serve as a means to find a program that fits the student's needs, allowing them to complete an application and compete against other candidates. In the worst situation, these offers can be a scam created to deceive vulnerable students into paying for something they don't need.

No matter how attractive a scholarship offer might seem, make sure to thoroughly read over the details of what is expected of the student. Question any requirements that include an upfront payment or personal information. Look out for inaccurate or impossible promises and research the legitimacy of the scholarship provider and its scholarship offer. There are many legitimate scholarship opportunities that are free to apply to, so it's important to make sure any offer is not too good to be true.
Check the Eligibility Requirements
Before applying for a scholarship, it is important to read and understand the fine print of its eligibility requirements. Knowing the criteria and documents that are required can help you determine whether or not you actually meet the qualifications. Depending on the type of scholarship, the requirements may vary from submission of recent grades to a portfolio of creative projects. By getting an overview of the requisites you can save yourself time by not filling out an application if you don't meet the qualifications.

It is also important to pay attention to when the deadlines are. Consider what time period the scholarship applications cover, and make sure you are aware of the exact cut-off date. Knowing these details helps you anticipate any time-sensitive actions that may be required, such as sending a copy of your most recent transcript or having an essay reviewed and returned on time. If possible, give yourself a few days to relax in-between drafting the application. You want to be as prepared as possible when you submit the document.
Be Aware of Scholarship Scams Targeting Minorities
It is important to be aware that minority populations are underrepresented in scholarship programs, but they are also disproportionately targeted by scholarship scams. Opportunities to scam vulnerable or less-knowledgeable populations are attractive to fraudsters, so it is important to be extra vigilant when focusing on scholarships specifically given to students who identify with minority communities.

Scholarships given specifically for minority students are often set up as a confidence trick, misleading students into believing they would get a certain amount of money but never actually receive a cent. It is important to research any prospective scholarships and organizations offering them before applying. Be particularly wary of any scholarships that require an upfront payment fee, as this is an indicator of a scam.
Beware of Promises of Scholarship Search Services
When searching for scholarship opportunities, students should be wary of services or websites that make grand promises of vast sums of scholarship money. These offers often turn out to be untrue, or the website may itself be a scam. It is important for students to research any such offers before taking any action.

Scholarship search services typically charge students for access to their databases. The databases are often incomplete or out of date, and can be obtained for free through other means. It is important to remember that scholarships do not require any payment to join or apply, and students should avoid paying for any services that falsely promise scholarships.