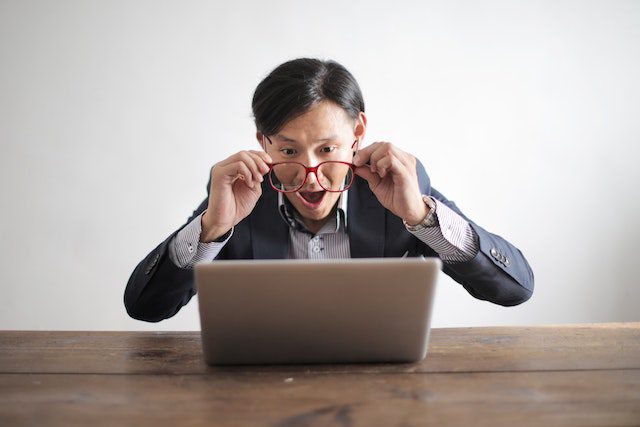 What is a Scholarship Scam?
Scholarship scams are an unfortunately common occurrence in the world of higher education. These fraudulent activities often involve illegitimate companies asking students to pay a small fee in exchange for guidance in finding potential scholarships or the promise of increased chances of receiving a scholarship. Unsuspecting students who fall for these schemes often pay a fee yet still have no luck securing scholarships.

These scams should be taken seriously, as they cost students money, time, and energy. It is essential to consider any scholarship-related opportunity carefully before investing in it and always verify its legitimacy, including researching the organization itself and its online ratings. It is also important to remember that scholarships are typically free to apply for, and no student should ever be asked to pay for a 'guaranteed' scholarship or services that promise to aid students in finding admission.
Signs and Red Flags of a Scholarship Scam
Regarding scholarships, it's important to be aware of potential scams. Scammers exist worldwide, and it's important always to be vigilant. Here are some of the red flags to look out for when considering a scholarship offer:

The first sign that indicates a scholarship scam is simple: if you're asked to pay a fee to apply for or receive the scholarship, you should be wary. Legitimate scholarships don't ask for money in exchange for a 'guaranteed' award. Sometimes scammers make their offers appealing by saying they waive application fees for those who sign up early, so be wary of those, too.

The next red flag to look for is an unsolicited offer. If you receive an offer for a scholarship you never applied for, it's almost certainly a scam. A legitimate scholarship provider will never reach out to you randomly, so take any such offers with a grain of salt. Some scammers may use a well-known organization's name to entice you, so always double-check. Finally, never give away unsolicited personal information, including Social Security Numbers and passwords. That's a surefire way to get scammed.
Common Types of Scholarship Scams
Scholarship scams come in many forms, but they all have one trait in common: they want to get money out of people under false pretenses. Unfortunately, scammers are often sophisticated and adept at using psychological techniques to lure unsuspecting victims. Some of the most common scholarship scams include fake scholarship websites, scholarship broker scams, and unsolicited "prize money."

Fake scholarship websites pose as legitimate scholarship providers but don't offer any scholarships. Instead, they often collect sensitive information, such as Social Security and bank account numbers, or demand up-front payments for application fees. Scholarship broker scams are also quite common. These companies offer help in the scholarship application process but often charge hefty fees and provide no real value. Unsolicited "prize money" scams are another type of scholarship scam involving scammers who congratulate victims for winning a scholarship that doesn't exist.
How to Protect Yourself from Scholarship Scams
When avoiding scholarship scams, being alert and keeping your head above water is essential. It's never a good idea to hand over personal information or money to an uncertain source. A few precautionary steps to keep your wallet and private records safe from fraud involve researching organizations you'll be applying to, being on the lookout for suspicious activities, and reading contracts thoroughly. Before applying to a scholarship program, it's essential to make sure the organization is legitimate. Learning about the scholarship program's background, founding body, or mission also helps protect yourself from scams. Searching online for reviews and opinions of the program can be beneficial when ensuring the organization is trustworthy.

Another way to stay safe is by being mindful of email correspondence or suspicious calls. Don't fall for offers asking for money upfront, offers asking for personal information, or organizations that use vague language. It's important to double-check correspondence to ensure they use the organization's correct name and website address. Staying informed about the scholarship process and asking the right questions can also help protect yourself against any possible fraud. Before signing any contracts or agreeing to anything, study the terms and conditions carefully to ensure you fully understand the agreement.
How to Report a Scholarship Scam
When spotting a scholarship scam, it's essential to take immediate action. Reporting a scholarship scam can help stop it from happening to other unsuspecting students. The first step is to research the name of the company sponsoring the scholarship and who the scammer is. Once you've gathered that information, you can report the scam to the appropriate government agencies and non-profit organizations.

The Federal Trade Commission (FTC) and the Federal Bureau of Investigation (FBI) are excellent resources for reporting a scholarship scam. The FTC maintains a consumer complaint database where you can share details about the scam and any personal information you may have shared with the scammer. The FBI also has a cyber fraud reporting form where you can provide additional information to help them investigate the scam. Be sure to include links to scam websites with your report. Also, be sure to contact your school or college's Financial Aid office so that they can alert other students and provide resources to anyone who may have been affected.