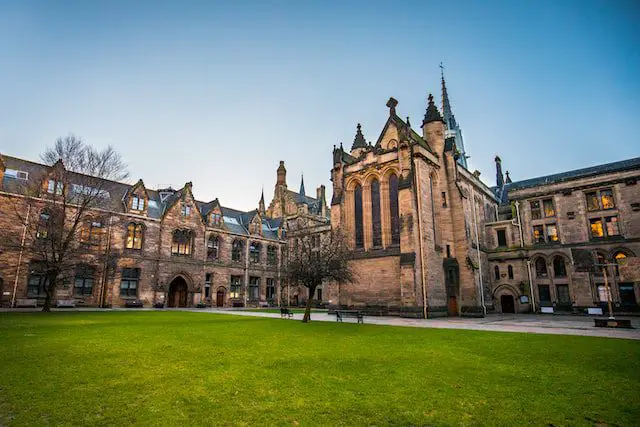 Ivy League schools are good schools to pursue a degree in, but deciding which one to attend can be a difficult decision. So, this Harvard vs Yale Review 2023 article gives you 15 things to consider before choosing.
There is absolutely nothing as difficult as choosing between two good options. When it comes to the best college experience Harvard and Yale are great choices. Both award excellent degrees and are accredited universities for incredible academic experience.
However, which one is best for you is based on a number of factors. Apparently, when you read to the end of this article, you will be able to make a difficult but honest decision about which is the best option between Harvard and Yale universities.
Why Harvard and Yale universities?
Harvard and Yale are universities in the United States of America. Harvard University is a private Ivy League research university in Cambridge, Massachusetts, with approximately 6,800 undergraduate students and approximately 14,000 graduate students. It is 383 years old and is the oldest university in America.
On the other hand, Yale University is a private Ivy League research university in New Haven, Connecticut. It was founded in 1701 and is the third oldest university in the United States.
Harvard and Yale are good universities for academic and extracurricular development. It seems that there are many similarities between these universities. This makes it quite a difficult choice for high school graduates to make a decision.
How did the Harvard-Yale rivalry start?
One of the famous rivalries that exist between Harvard and Yale is the football competition. According to Wikipedia, the  Harvard–Yale football rivalry renews annually with  The Game, a college football contest between Harvard University's Harvard Crimson football team and Yale University's Yale Bulldogs football team.
Universities use this soccer contest to conclude each academic season. The football game is the most prominent contest when it comes to athletics between the two schools. This simply explains other rival publicized sporting exploits.
The first rivalry between the two universities took place on November 13, 1975. Currently, Yale's football team has won more games than Harvard. With a total number of 50 wins to Harvard University's 43 wins, the Yale football team seems to be a better team than Harvard.
Yale vs Harvard, which is easier to get into Pre-Med
In general, getting into any of these universities is a tough nut to crack. While Yale is considered better than Harvard in the sciences. Being admitted is still a herculean task.
However, student reviews suggest that Harvard is easier to get into than Yale. This in no way suggests that getting admission to Harvard is a piece of cake. You will have to be an A student to get a shot at Harvard Premed schools.
Yale vs Harvard: Which is a better university?
In general, both universities are great institutions, but which one is better will depend on several factors. The main factor which is better lies in the course and the preferences of the students.
However, Yale is said to have a better undergraduate program than Harvard. This is because it offers a better academic and university life experience to undergraduate students.
On the other hand, Harvard has a better graduate program than Yale. So it's really best to put a number of factors together to decide which college is best for you.
To determine which is better between Harvard and Yale, consider these 15 things comparing their similarities and differences along with their strengths and weaknesses.
Location and weather
Size
Academic
living place
Food
Admission requirements
tuition fees 
financial aid
Sports and extracurricular activities
culture and diversity
Student community
World University Rankings
Strengths 
Student results
1. Location and weather
Harvard is located in Cambridge, which is just a few miles from Boston. It is home to a large number of museums, and restaurants and has a lively nightlife.
On the other hand, New Haven, which is home to Yale University, is a small city. Unlike Cambridge, the city has a remarkably high crime rate and seems a bit rough.
However, students can enjoy a plethora of activities ranging from eating sumptuous pizzas to the famous Pepe's. New Haven is home to cultural institutions like museums and other beautiful sights.
The climatic condition is almost the same as the two institutions in New England. So whichever you choose, you are likely to experience all four seasons, especially the cold and snowy winters.
Cambridge is closer to an ocean and right along the Charles River. Therefore, Harvard may be cooler than Yale.
2. Size
If you love a large campus, consider the size of the two universities before making your decision. Harvard has a land mass of 26.4 square miles (68.3 km 2 ). It is slightly larger than Yale, which has approximately 1,110 acres of land.
Harvard has an undergraduate population of 6,788 and a total student body of 20,700 compared to Yale which has a total student population of 13,433.
Both universities, however, have 70% of their classes with fewer than 20 students with a faculty-to-student ratio of 6:1.
In short, it is absolutely safe to say that Harvard is better than Yale in size, which takes into account the total student population and land mass.
3. Academic
Yale and Harvard University are known for their excellent academic debut. At Harvard, students must take a general education course in four areas including Aesthetics and Culture, Ethics and Civics, Histories, Societies, Individuals, and Science and Technology in Society.
Harvard offers a special concentration path in its 50 fields of study. Also, Harvard students decide on majors in the fall semester, although many of them end up changing majors.
On the other hand, Yale University offers 80 majors in addition to special programs offered for first-year students and a university residential seminar program.
At Yale University, the distribution requirement is very lenient and includes two-course credits in humanities and arts, science, social science, quantitative reasoning, writing, and foreign languages.
Unlike Harvard University, Yale students declare majors at the end of their sophomore year or the beginning of their junior year for other majors outside of STEM.
Yale is tops for science, while popular majors at Harvard include economics, political science, English, and history.
4. Accommodation
At Harvard University, more than 97% of undergraduate students live on campus. In fact, a larger number remain on campus for all four years.
Harvard Courtyard is home to freshmen who share a suite. However, in their second year, the students move into all 12 Harvard houses.
In the same vein, Yale houses its freshmen at one of 14 residential colleges. These students typically complete their time at Yale affiliated with these residential colleges.
In general, both universities have excellent gender-inclusive housing options that allow students to live in suites with their suitemates, regardless of gender.
5. Admission requirements
It is important to note that getting admitted to these universities is not a piece of cake. Both have rigorous and strict selection criteria.
At Harvard University, students must submit the following to be considered:
Common Application, Coalition Application, or Universal College Application
Harvard College Questions for the Common Application, Coalition Application, or Harvard Supplement to the Universal College Application
$75 fee (or request a fee waiver)
ACT or SAT (with or without writing)
2 SAT Subject Tests (recommended, except in case of financial hardship)
Optional: AP or other exam results
School Report and High School Transcript
Teacher Report (2)
Mid-Year Report Card (after your first semester grades)
On the other hand, Yale University will only screen applications if students check the list below:
The Yale Coalition Application with Specific Questions
The common app with specific Yale questions
The QuestBridge National College Match App
$80 application fee or fee waiver
Recommendations from two teachers and a counselor.
School report with transcript
Standardized test results (ACT or SAT)
English proficiency (TOEFL, IELTS, PTE, Duolingo English Test, InitialView)
Mid-year report and final report
In short, the admission requirement for both universities is almost the same. However, Yale's application fee is $5 more than Harvard's.
6. Tuition fees 
Another factor that should influence your choice is the tuition fees. Well, tuition at both institutions is very expensive. Although one or two could influence your choice.
At Harvard, the cost of undergraduate tuition is approximately $47,730. This excludes additional fees such as accommodation, travel, travel, and personal expenses.
Harvard hopefuls should prepare their minds to pay an estimated amount of 73,800-$78,200 for all expenses.
On the other hand, undergraduate fees at Yale are about $55,000, while housing and other expenses skyrocket to about $75,925. This excludes the full cost of obtaining health insurance.
For both universities, the graduate-level tuition fees depend on the school and the graduate course. Harvard Graduate School of Arts and Sciences requires full tuition of approximately $48,008 and an additional expenses fee of $40,208 per month is recommended.
Similarly, $43,300 is the basic tuition fee at the tale graduate school of arts and sciences, while the cost of living is estimated at $24,015.
Also, a total annual budget of $110,740 is estimated for both Harvard business school and medical school graduate levels, which is about the same at Yale as well.
7. Financial aid
Both Ivy League schools have incredibly generous financial policies for students. At Harvard, 50% of students receive financial aid, while 70% of students at Yale University receive financial aid.
The financial aid policies for both schools are non-loan, blind to need, and fully meet demonstrated financial needs.
By implication, the financial aid policy does not take into account your ability to pay even though it covers 100% of the difference between your expected family contribution and the cost of attendance.
Financial aid for a student at both Yale and Harvard is based on need, not merit. However, students may receive scholarships or any form of aid from outside organizations.
8. Sports and extracurricular activities.
Another factor to help you choose between these two is the sports and extracurricular activities available at each school.
The famous rivalry between Harvard and Yale dates back to the annual football competition used to conclude each season. Interestingly, both Ivy schools participate in the NCAA Division and the Ivy League.
Both schools offer sports clubs and while Harvard has 43 teams, Yale has 35.
Unlike Yale, where 10 percent of undergraduates actively participate in and enjoy Greek life, Harvard does not recognize Greek life. In fact, fraternities and sororities are generally run off campus at Harvard.
Both schools offer extracurricular opportunities such as acapella, theater, political groups, and much more. Both schools also allow students to participate in study abroad programs.
And, financial aid students are allowed to bring their aid to their study abroad program.
9. Culture and diversity
Both Ivy League schools accommodate students from all over the world. They have a significant number of students from all races and continents.
It is almost impossible to be the only student from your area at both Ivy League schools. For a more detailed view and analysis, the Harvard Diversity Mark is shown in the table below:
| | |
| --- | --- |
| ethnicity | Study Body Percentage |
| Afro-American | 14.3% |
| asian american | 25.3% |
| hispanic or latino | 12.2% |
| American natives | 1.8% |
| native hawaiian | .6% |
Yale University's student diversity body is also all-encompassing. For domestic students, below are proven statistics:
| | |
| --- | --- |
| ethnicity | Study Body Percentage |
| American Indian or Alaska Native | 0.3% |
| Asian | 14.7% |
| Black or African American | 5.8% |
| Hispanic of any race | 9.8% |
| Native Hawaiian or other Pacific Islander | 0.1% |
| White | 42.7% |
| Unknown race/ethnicity | 1.0% |
Yale is currently LGBT-friendly, while Harvard is moving to be as inclusive as possible. In short, both Ivy League schools have no preference for culture or ethnicity during selection. In fact, they accommodate students without reference to their sexual preferences.
10. Student Community
Well, if the student community means a lot to you, then you should opt for Harvard. While Yale has some 13,433 students strong, Harvard has twice as many.
Its student body is about 22,000. Additionally, 70 percent of graduate and professional students make up Harvard's student community, while 55 percent at Yale make up its student body.
Yale vs Harvard remains a difficult decision as both schools have a strong research focus and more than 20 percent of students are from the international community.
11. World University Ranking
You should also consider world university rankings if you must judge between Yale and Harvard. Both institutions are unquestionably elite and world-class.
When it comes to rankings, you better give it to Harvard. Basically, Harvard outperformed every indicator used to create rankings by major professional bodies and websites.
It is obviously top-rated in both global surveys, especially for graduate academics and employers.
By contrast, Yale is ranked ninth for academics and seventh for employers. In research citations per faculty member, Harvard is ranked 8th in the world to Yale is ranked 9th.
When it comes to research citations, it's safe to say that Yale is not as influential as Harvard.
However, for the faculty-to-student ratio, Yale ranks 5th in the world, while Harvard ranks 40th. The QS world rankings also show that Harvard has a better international community of student diversity than Yale. While it ranks 151st, Yale ranks 186th for international faculty.
12. Subject Strengths 
Another criterion for Yale vs Harvard is the strength of the subject. You should consider how good the universities are for your subject area.
According to QS World University Rankings by Subject, both universities are doing well and have good reputations across a wide range of subjects.
However, of the 48 subjects covered by QS in 2019, Harvard was ranked first in 12, while Yale was not ranked first for any subject.
For a closer view and better understanding, take a look at the table below:
Harvard and Yale in the QS World University Rankings by Subject 2019
| | | |
| --- | --- | --- |
|   | Harvard University | Yale University |
| Accounts and finances | 1st _ | 13th _ |
| agriculture and forestry | – | 51-100 |
| Anthropology | 3rd _ | 11th _ |
| Archeology | 5th _ | 25th _ |
| Architecture | 5th _ | 48th _ |
| Artistic design | – | 29th _ |
| Biological Sciences | 1st _ | 8th _ |
| Business Administration | 1st _ | 24th _ |
| Chemistry | = 3rd | 21st _ |
| Classics and ancient history | 5th _   | 9th _   |
| Communication and media studies | – | = 32nd |
| Computing and information systems | 7th _ | = 46th |
| odontology | 7th _ | – |
| development studies | 2nd _ | – |
| marine and earth sciences | 3rd _ | = 12th |
| Economic Sciences | 1st _ | 8th _ |
| Education and formation | 2nd _ | – |
| Chemical engineering) | – | 20th _ |
| Electric engineering) | = 7th | 51-100 |
| Mechanical Engineering) | 5th _ | 101-150 |
| English language and literature | 3rd _ | 5th _ |
| Environmental Sciences | 5th _ | = 16th |
| History | 1st _ | 4th _ |
| criminal law | 1st _ | 4th _ |
| Linguistics | 5th _ | 51-100 |
| Material science | = 7th | 51-100 |
| Math | 2nd _ | 18th _ |
| Medicine | 1st _ | 8th _ |
| modern languages | 1st _ | 6th _ |
| Nursing | – | 9th _ |
| performing arts | 8th _ | = 17th |
| Pharmacy | 2nd _ | = 15th |
| Philosophy | 6th _ | 12th _ |
| Physics and astronomy | 2nd _ | 18th _ |
| Politics | 1st _ | 9th _ |
| Psychology | 1st _ | 7th _ |
| Social policy and administration | 2nd _ | – |
| Sociology | 1st _ | 9th _ |
| Statistics | 2nd _ | 38th _   |
| Theology, theology and religious studies | 1st _ | = 6th |
13. Food
Well, if where you eat is that important to you, you should consider it good for the Harvard vs Yale review.
At Harvard, Annenberg Hall is reserved for freshmen, while other students eat in the dining room at home and have an unlimited dining plan. Each dining room offers a variety of cuisines to accommodate many dietary restrictions.
In fact, there is a Hillel dining room that is accessible to all students even though they serve Kosher. In general, Harvard students have access to countless restaurants of all kinds of cuisines in Cambridge and Boston.
By contrast, all Yale students eat in their college dining halls, although it is not required. However, first-year students participate in the Full Meal Plan, while others may purchase alternate meal plans.
Students who are on any meal plan can use their meal transfer for kosher meals at the Joseph Slifka Center for Jewish Life. Both schools offer vegan and vegetarian options at every meal.
14. Student services on campus
The Yale vs Harvard review also took into account the campus student service available at each of the Ivy League schools.
Harvard University offers remedial services, academic/career guidance services, employment services, and placement services to all students.
While Yale University offers academic/career counseling services, employment services, placement services, and on-campus daycare for nursing mothers.
In general, the school administration does its best to relieve students of other activities that may cause stress.
15. Student Results
This should simply be the most important factor when it comes to Yale vs Harvard. Students of both institutions proceed to excel in life.
However, statistics show that Harvard students earn about $136,700 after ten years of graduation, while Yale students earn about $118,400.
Career paths for students of both schools are well defined and make up the majority of land in a variety of industries immediately upon graduation with a starting salary of $60,000 and above.
Harvard's top sectors include finance, engineering, and consulting, while Finance, Education, and Consulting top Yale University's list.
Yale vs Harvard FAQ
Yes, Yale is good for premed. 90% of Yale students who graduated do very well when it comes to getting into medical schools. In fact, most of them get into US medical schools.
Harvard has played Yale 125 times. They have won 50 times, while Yale has won just 43 times.
Going by most Ivy League rankings, Harvard is one of the best Ivy League schools. Mainly, Princeton, Harvard, and Yale always top the list.
Harvard University has a 4% acceptance rate for undergraduate programs, while Yale's is around 6%. So it might be easier to get into Yale than Harvard.
Conclusion
Yale vs Harvard is a difficult decision to make. Both are definitely Ivy League schools, which makes it an even more difficult decision to make.
Well, both schools are doing very well when it comes to academic and student services. However, if you must make a decision, pay attention to the details, even the smallest things.
In this article, you will find similarities and differences that exist between these two institutions. While they may not be that much to worry about, they will certainly help you make up your mind.
In fact, which university is best for you depends on your list of priorities. To help you tick the boxes correctly, the Harvard Vs Yale review provides a list of 15 things to consider before making a decision.
Please read this article and let me know in the comment section, which is a better university for you.