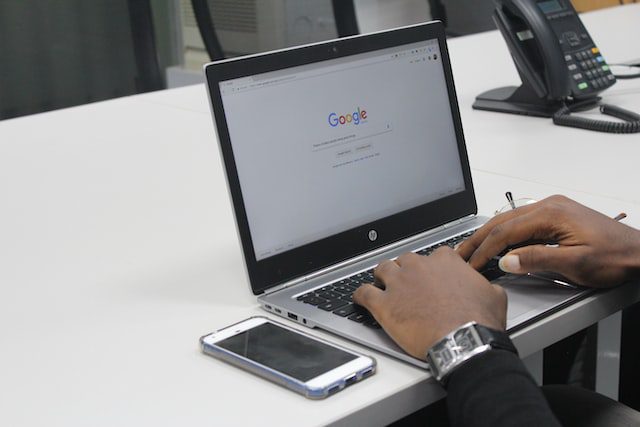 We have seen many Women like Anita Borg and Grace Hopper in Tech rise to prominent positions in Society. Opportunities are given to them to explore their skills. The Grace Hopper Scholarships 2022 in the USA seeks to encourage and empower more women to be like him.
The Scholarship will allow women in Technology to attend the Grace Hopper Celebrations (GHC 20) 2022. The Program is the Highest Gathering of Women in Technology, Engineering, and Science to deliberate their future and Resources.
These years Scholarships are awarded by 4 Companies. They include Facebook, Google AnitaB.org, Microsoft, and Goldman Sachs.
This article states how you can become a beneficiary of this scholarship sponsored by these four companies.
Before then let's know some details about the GHC Conference.
About Grace Hopper
According to ComputingHistory.org,  Rear Admiral Grace Murray Hopper (December 9, 1906 – January 1, 1992) was an American computer scientist and United States Navy officer. A pioneer in the field, she was one of the first programmers of the Harvard Mark I calculator, and she developed the first compiler for a computer programming language.
Because of the breadth of her accomplishments and her naval rank, she is sometimes referred to as "Amazing Grace". When Grace Brewster Murray gained her Ph.D. in Mathematics from Yale University, she was one of only four female students in the doctoral program. She went on to work as an associate professor at Vassar College until the outbreak of World War II.
In 1943, she joined the US Naval Reserve as a lieutenant and worked for the Bureau of Ordnance Computation at Harvard where she learned how to program the Mark I computer. She made tremendous contributions to the US Navy with her great Knowledge of Mathematics, Electrical, and Electronics Engineering. She has been a major Inspiration to the World of Women in Tech.  
The  Conference was named after her to remind Women of how great and useful they can be in contemporary Society. In the bid to give the younger generation the opportunity to explore their potential, the Grace Hopper Scholarship is a bid to help scholars who couldn't afford the registration fees.  
The Grace Hopper Celebration 2022 | GHC20
The Grace Hopper Celebration GHC 20 is one of the World's biggest gatherings of Women in Technology. The Programme is named after Grace Hopper a Computer scientist and a US Navy Officer.
The GHC 19 will be held on October 1st-4th, 2022 in Orlando Florida. Here is the Official Timeline for the Year.
The Call for Participation will open on January 16, 2022, at 9 a.m. PT.
Scholarship applications will open on January 16, 2022, at 9 a.m. PT.
Abie Award nominations are open until February 13, 2022, 5 p.m. PT.
Sponsorships will open on February 26, 2022, at 9 a.m. PT.
We recruit for volunteer opportunities throughout the year. See what opportunities are available now.
General registration will open in mid-July. We will post pricing and details in early summer.
Logistical information (services, shuttle routes, child care, etc.) will be posted in late summer.
The event is an opportunity to meet the best in the Women in Tech Society. Also, The Conference also Provides Opportunities for Women in Tech that are just starting. The GHC Scholarship 2109 will be awarded to GHC Scholars to attend the Conference. Plan to Attend.
Facebook Grace Hopper Scholarships 2022
Facebook as one of the Social Media Tech Giants is not left out in the 2022 Grace Hopper Celebration as they are awarding the 2022 Facebook Grace Hopper Women in Computing Scholarship.
Facebook is Determined in its mission to give power to the people in terms of Community building and bringing the World Closer together. The Vision has entered a major development stage as Facebook has rolled out Applications and Services to connect billions of people around the world.
Facebook in another hand has helped small business expand their reach and made a massive profit within a Short time.
Scholarship Benefits:
Facebook, this fall will join thousands of remarkable Women in Technology in Orlando, Florida from September 30th – October 4th, 2022 to mark the 12th of the Grace Hopper Celebration of Women in Computing. Like Other Tech Giants, Facebook will be awarding 50 Women doing a great job in Tech with the GHC Scholarship.
Each Recipient is Qualified to attend the GH Conference 2022 in Orlando Florida to spend quality time with Facebook Engineers, Learning, and Networking.
Free Registration for the Grace Hopper Celebration
All Paid Travel and Accommodation Expenses Which Include the pre-Grace Hopper Celebration Program in Orlando.
Paid Tech Talks, Mentoring sessions, and Networking during the event from September 30th to October 5th, 2022
An Invitation to a private dinner and Reception with Facebook's Engineering team during the GH Celebration.
Additional Meal Stipends
Application Timeline:
Application for the Facebook Grace Hopper Celebration Scholarship must be submitted on or before Friday, June 28th, 5:00 pm PDT
Successful applicants will be notified by Email of their Acceptance by Midnight PDT on Thursday, August 1st.
Scholarship Recipients MUST be available to attend Facebook and Conference activities between Monday, September 30th, and Saturday, October 5th, 2022.
Facebook Grace Hopper Scholarship Requirements.
What is the requirement to be selected for the facebook grace hopper scholarship? We have spelled them out for you to carefully follow:

The GHC Scholarship is designed for all women who are currently pursuing a 4-year Undergraduate or Graduate degree Seeking University Program, Majoring in Computer Science or Related Field. (i.e Computer Engineering, Math, Statistics, Information Systems).
Students who are currently running a Facebook Internship or who have accepted offers (2021-2022) at Facebook are not eligible to apply.
International Applicants are responsible for their Travel visas if selected, Facebook can only foot your Travel Expenses. Application Link
Microsoft Grace Hopper Scholarships 2022
Microsoft Awards Conference Scholarships annually to qualified students in the USA, Canada, or Mexico who have shown great passion for Technology, Academic Distinction, and Exceptional Leadership in the Field of Computer Science, and STEM-related Fields Like Science, Technology, Engineering, and Mathematics Disciplines.
Microsoft is aimed at offering Scholarships to Students from Backgrounds that are not financially upright. They prioritize Scholarship Applications that demonstrate amazing Leadership qualities in promoting STEM Related disciplines in their various Colleges and Universities.
Microsoft Grace Hopper Scholarships is among the List of Conference Scholarships awarded by Microsoft yearly.
Scholarship Benefits
Scholarship Benefits for Students who made it to the Diversity Conference Scholarship of Microsoft include:
Recipients receive paid registration to one of the following diversity conferences:
Grace Hopper Celebration of Women in Computing
National Society of Black Engineers Conference
Society of Hispanic Professional Engineers Conference
Tapia Conference
Travel, hotel, and meal stipend of $1,200 USD. These funds are not transferable to other individuals.
Microsoft Grace Hopper Scholarship Requirements
Applicants must be Pursuing a Full-Time Bachelor's Master or Ph.D. degree at 4-year College or University in the United States, Mexico, or Canada during the time of application.
The Microsoft Grace Hopper Scholarship is designed for students in the field of Computer Science Engineering or a Related Stem Field.
Can High School Students apply for the Scholarship? The Scholarship is not for High School Students. High School Seniors are not Considered as the Scholarship is for only Students enrolled in a College degree or University degree
Applications from International Students are not Considered. it is for Only Students in the United States, Canada, or Mexico You can Start Now!
Application Timeline:
The Conference Scholarship application will re-open on January 2022.
Google AnitaB.org GHC Scholarships.
The AnitaB.org GHC Scholarships take care of funding for Undergraduate, Graduate Students Include Faculty Scholars. The Scholarship enables them to attend the 3-day Grace Hopper Celebration. There are a lot of resources open to you as a Scholar who gained access to GHC 20. These Offers include Career and Academic Workshops, Networking Opportunities, and Memories of a Lifetime.
AnitaB.org GHC Scholarship Benefits:
The Benefits of the Google GHC Scholarship program include
Individual registration for the celebration of three days.
Accommodation in the hotel (organized by AnitaB.org). Student scholars are assigned to a roommate. Faculty graduates receive their own room.
Flights are booked and paid for by AnitaB.org Travel Consultant.
Travel Allowances (if used wisely, the scholarship should cover the cost of transportation to and fro the airport, baggage fees, meals, and other travel expenses).
We will provide you with the scholarship if you pick up your GHC ID. Scholars pay in advance for meals on the day of the event, and for taxis/buses to the GHC Event.
AnitaB.org GHC Scholarship Requirements
At the time of applying, you must be a full-time student enrolled in an accredited degree program at a college, university, or High school.
They must be a full-time student enrolled in an accredited degree program at a college or university at the time of the celebration (October 2022). Those who are graduating after the ceremony are not eligible.
They can only be eligible if they are enrolled in another related degree program (such as a master's or doctoral program).
Show satisfactory progress towards a degree such as computer science, computer engineering or a related technical discipline such as electrical engineering, human-computer interaction, mathematics, physics or management information systems.
Should be able to have a great passion for Computing.
You may not have been an AnitaB.org GHC Scholar in 2022.
You must be at least 18 years old by 2 October 2022.
You can not accept more than one scholarship to attend the Grace Hopper Conference GHC 19.
If you are successful and do not notify AnitaB.org  that you can not attend the GH celebration, you will not be eligible in the coming years, as it may take away a scholarship from a student that could have participated.
What Qualifies you for the Grace Hopper Scholarship?
Student Scholars must be active in their community, including involvement in campus / STEM/Computing clubs and promoting women in the computer industry.
Successful Students Should know how participating in GHC 19 affects them, and what important messages or insights they bring with them to pass on to their schools.
Qualification of the faculty for the GHC Scholarship
You must be teaching at an accredited college or university at the time of the conference. We do not award scholarships to high School Teachers because the conference does not offer Computer programs for elementary and K 12 Students.
You should teach in a degree program such as computer science, computer engineering or a related technical subject such as electrical engineering, human-computer interaction, mathematics, physics or management information systems.
If you are successful and do not notify AnitaB.org  that you can not attend the GH celebration, you will not be eligible in the coming years, as it may take away a scholarship from a student that could have participated.
What Qualifies a Faculty for the Grace Hopper Scholarship?
Faculty Scholars should be mentoring female students.
The Scholars are active in the computer community and support clubs and/or computer organizations.
The GHC will have an impact on the faculty Scholar and the message the academician brings back to his school and community.
What Date is AnitaBorg GHC Conference in 2022?
The 2021 Grace Hopper Celebration of Women in Computing will begin on Tuesday,  29 September, and ends on Friday, 2 October
Goldman Sachs Grace Hopper Scholarship
The Goldman Sachs Grace HopperScholarship will be awarded to 25 Female Engineers on the account of Excellence in Academics, Strong Leadership, and great passion in Problem Solving.
The scholarship Benefits
All entrances, three-day conference pass, round trip, hotel accommodation, and daily meal allowance for the Grace Hopper Women's Computing event
Two nights in our New York headquarters, where we meet with senior engineers (end of the first semester)
An on-site interview for a full-time job from 2022 or a trainee position.
Goldman Sachs Grace Hopper Scholarship Requirements
Enroll in a four-year college or university for a full-time undergraduate Program.
Graduation date: November 2021 to June 2022.
Must Major in Computer Science, Mathematics, or a related STEM subject.
Registration deadline: Friday, 25th of August 2022, 23:59. ET.
Application Link: https://recruiting360.avature.net/candidates Application Link
How to write a Grace Hopper Scholarship Resume?
The Grace Hopper Scholarship Resume is most accepted by one company, the AnitaB.org Institute. The Resume is accepted with the notion that Employers will come and login into the portal to check out the Qualifications and the skill capacity of attendees who won the scholarship for the GHC 19.
Successful Scholars first, have to create an account with the Google AnitaB.org Institute here
In your Statement of Purpose, which sells your Idea to the employee or the board, carefully pen these details down.
Listings of your Research Work or Activities that confirm your Interest and Passion in Computing/Computer Science.
There should be a Dedicated Paragraph on how you have successfully contributed to Women in Tech, in your field of Study, or in general. (Relevant Links can be attached too).
Another Paragraph should talk more about your Efforts today in the Field and the Future plans for Helping Women In Tech.
List How attending or Being a GHC Scholar will impact your life goals and aspirations
Also, Write some challenges that confronted you as a woman in Technology. This may include being the only woman on the team.
What Application analysts see first and foremost is your encouragement, commitment to your goal, and your enthusiasm to help your local colleagues.
As part of the GHC Scholarship Resume, you will be asked to send a letter of recommendation. I suggest that you turn to a newer Professor or a Researcher, as this has more impact.
Also write your CV listing your current work, GPA, past achievements, research, and projects with the links provided. I also suggest that you create a personal website to make a good impression on the reviewer.
Finally, have fun !!! It's a great platform to find work opportunities, meet talented women, feel encouraged and talk about what you've achieved so far.
Conclusion:
Currently, Facebook Grace Hopper Scholarship is Ongoing. This is your chance to make it to the Conference this year.  One of the peaks of every woman in Technology is to Attend this Program. What are you waiting for? Grab the Opportunity to Connect, Network, and Explore the World of Women In Technology.